By Claus Hetting, Wi-Fi NOW CEO & Chairman
Mercku's M6 wins Networking Product of the Year Award at CES
Canada-based Wi-Fi network vendor startup Mercku has won the prestigious CES Mark of Excellence award for Networking Product of the Year for the Mercku M6 AX Mesh System. The award was announced last week. The company says the Wi-Fi 6-capable M6 AX Mesh System delivers 50% faster throughput and four times the efficiency of previous Wi-Fi standards and that the system's "self-healing mesh gives users the flexibility to position the nodes anywhere in their homes and get the most efficient routing every time," Mercku says.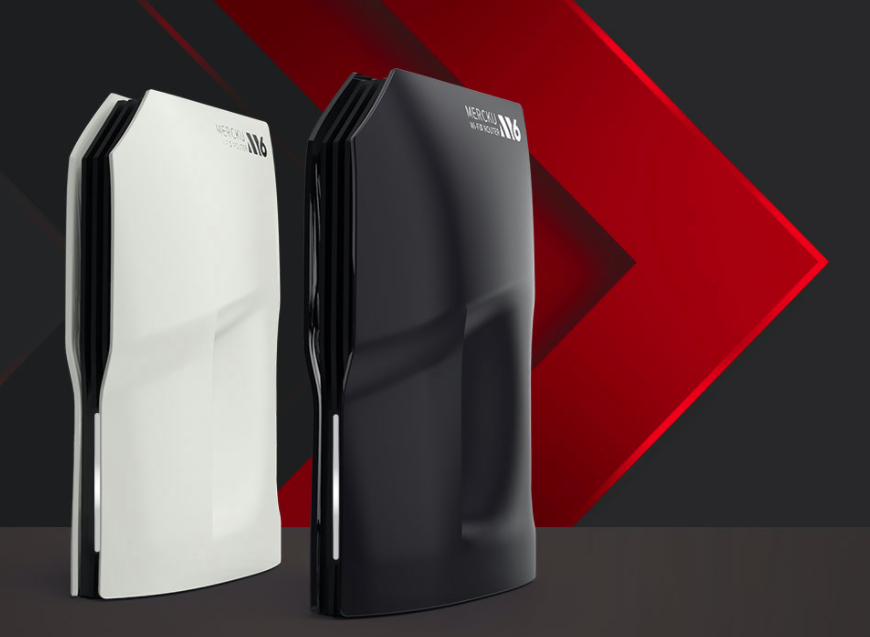 The solution includes a '360-degree' management tool operated via the Mercku app or via a web user interface, Mercku says. The young company has in record time built a formidable global presence among home broadband ISPs based on in-house designed high-performance mesh Wi-Fi hardware with the Mercku M2 Hive mesh Wi-Fi system selling in over 40 countries.
Mercku's engineering skillset and pedigree ultimately harks back to the company co-founder's invention of the integrated modern smartphone antenna. Last year Mercku won Canada's MUSE Design Award for the evocative styling and sleek industrial design of the Mercku M6 mesh Wi-Fi unit. Mercku is the 2021 Wi-Fi NOW Mesh Wi-Fi official partner.
FCC to examine case for client-to-client Wi-Fi communications in 6 GHz band
On January 11 the Federal Communications Commission (FCC) issued a so-called 'public notice' asking interested parties to submit more information on the possibility of allowing for client-to-client communications in the 6 GHz band. If adopted such a ruling could allow for a series of new Wi-Fi use case to emerge, a Broadcom spokesperson says.

Last year the FCC famously opened up for the use of indoor low power (ILP) Wi-Fi operation within the full 6 GHz band while also allowing standard power Wi-Fi operation in the UNII-5 and UNII-7 bands under the use of AFC (Automatic Frequency Coordination) – in both cases the data stream is established between an access point and one or more devices (clients). Now the FCC is mulling over allowing client-to-client operation in the 6 GHz band under the ILP rules.
To that end the FCC last week issued a public notice requesting information on client-to-client (C2C) communications – the document can be found here. The FCC says that according to the 6 GHz rules, clients are not permitted to act as mobile hotspots (by tethering) but that instead 'unlicensed proponents' – including Apple, Broadcom, and others – have suggested limiting operations to cases where both clients are connected to the same access point.
Such a scheme would potentially be a safeguard against introducing additional interference from C2C communications while it could allow for useful new applications to see the light of day, a spokesman for Broadcom says. One such application could be laptop and smartphone docking, where both clients are connected to the access point but also connect to each other for fast and immediate exchange of data, Broadcom says.
MediaTek platform selected for Wi-Fi 6E certification testbed
Taiwan-based Wi-Fi chipset leader MediaTek announced on January 7 – the same day as the Wi-Fi Alliance made the formal launch announcement for the Wi-Fi 6E certification program – that it has been selected as one of several Wi-Fi 6E platform vendors to provide access point and client-side reference equipment for Wi-Fi Alliance certification purposes. MediaTek joins Broadcom, Qualcomm, and ON Semiconductor (Quantenna) as providers of reference platforms for the Wi-Fi Alliance's Wi-Fi 6E certification process.
/Claus.