By Claus Hetting, Wi-Fi NOW CEO & Chairman
Sunrise (Switzerland) announces Sunrise Smart WiFi® powered by Plume
Home broadband services and platform provider Plume continues on an impressive growth trajectory as this week the company landed another significant deal with a European service provider. Switzerland's second-largest telco Sunrise – a company serving close to three million Swiss broadband consumers announced that it will soon be launching its new 'Sunrise Smart WiFi®' service, which includes optimised whole-home Wi-Fi, secure guest access, AI-based security, and parental controls, all provided by the Plume platform. Sunrise is owned by Plume investor Liberty Global.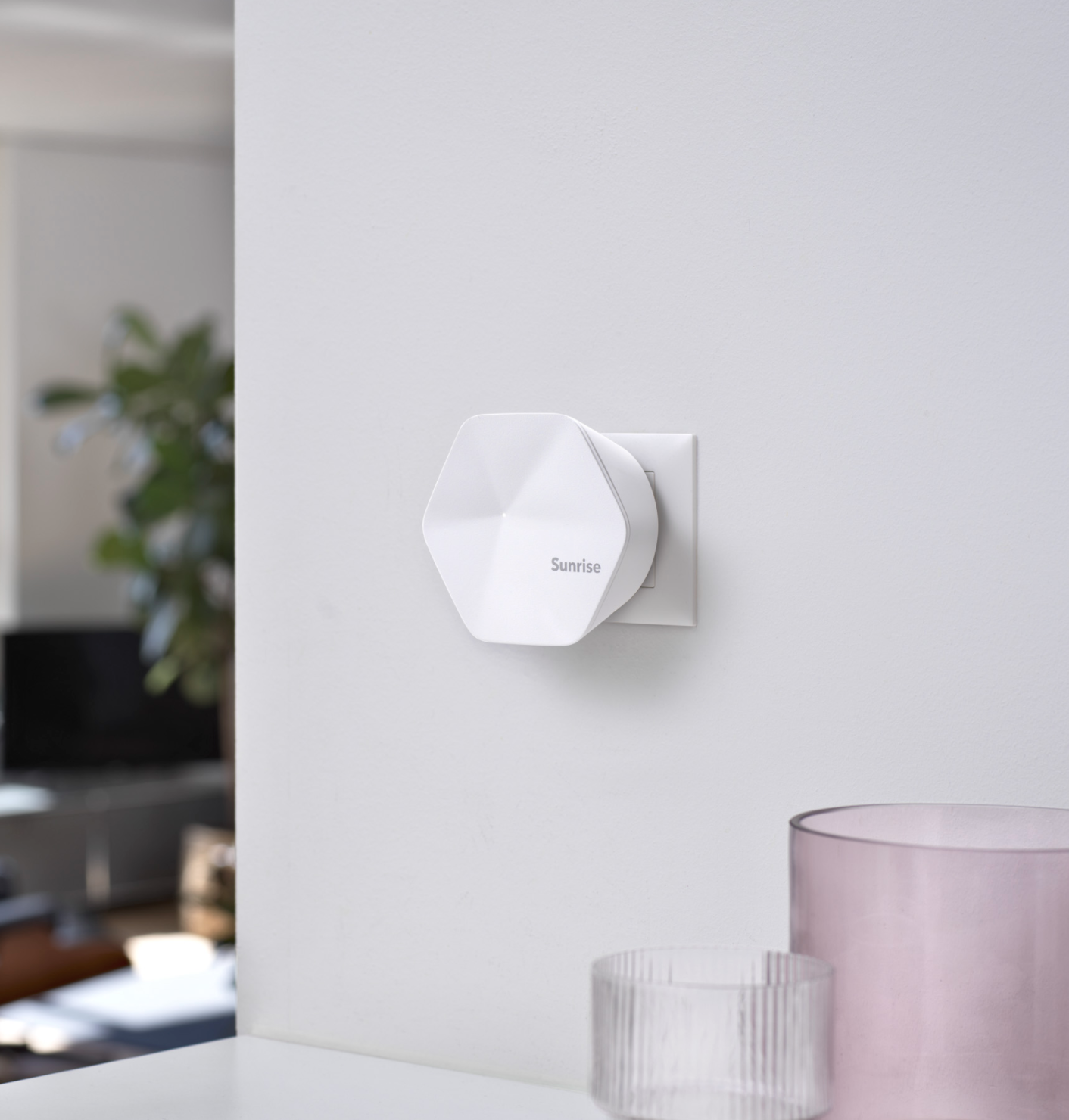 Sunrise claims to be providing the fastest and best Internet service in Switzerland (read more here) and is now particularly focused on offering improved Wi-Fi coverage, the company said in a press release. Sunrise cites a consumer survey showing that one in five Internet users are not satisfied with their home Wi-Fi coverage. Sunrise says the new Smart WiFi service works on any broadband infrastructure including DSL, cable, or fibre and included in the service are pluggable Wi-Fi mesh 'Connect Pods' (designed by Plume).
A Smart WiFi starter pack including 1-2 pods can be had at the amazingly low price of just 5 Swiss Francs a month (approximately US$5.50) while additional pods can be acquired for additional 5 Swiss Francs per month, Sunrise says.
Wi-Fi channel optimization, band control, and airtime fairness are all 'significantly improved' with the Sunrise Smart WiFi® solution. The end result is "Wi-Fi connections that are around twice as fast as those of traditional home networks," the company says.
Morse Micro expands presence in Asia
This week leading Wi-Fi HaLow chipset provider Morse Micro – a multiple Wi-Fi NOW Award winner – is ramping up their presence in Asia with the addition of two country managers and a business development executive. The three new sales team members will be making inroads in to the Wi-Fi IoT markets of Taiwan and greater China, South Korea, and Japan, respectively.
Morse Micro was the first company to achieve the Wi-Fi CERTIFIED HaLow™ designation for their products and in December of last year the company won both Best Wi-Fi Startup and Best Wi-Fi IoT Solution awards at the Wi-Fi NOW Awards. Wi-Fi HaLow is the long-range, sub-GHz Wi-Fi standard designed specifically for the Internet of Things. For more about Morse Micro read here. Morse Micro is a Wi-Fi NOW Partner.
Vodafone Germany deploys CommScope Wi-Fi 6 gateways
CommScope this week announced that Vodafone Germany will be deploying the CommScope Touchstone TG442 DOCSIS 3.1 Wi-Fi 6- capable gateway to millions of homes across Germany. The gateway will enable Vodafone Germany to deliver multi-gigabit broadband data rates to homes. The company says "Vodafone Germany will improve its customers' in-home Wi-Fi connections and deliver faster broadband speeds with lower latency, enabling reliable ultra-HD video over Wi-Fi and other delay sensitive applications."
Plume IQ reveals the life of gamers during the holidays
Online gaming is a booming business and it consumes enormous amounts of home broadband data – which is why Plume IQ this month takes a look at the life of gamers over the 2021-2022 holiday season. It turns out that gaming consoles were the third most popular new device onboarded globally on Christmas Day. Interestingly, gaming console onboarding peaked – as you would expect – on Christmas Day in the US and Europe, while the peak happened around New Year in Japan. Particularly in the US the amount of data downloaded per day rose significantly with the peak happening around New Year.
While Microsoft is the leading provider of gaming consoles in the US, Nintendo leads the market in both Europe and Japan, Plume IQ data shows. For more see the infographic left and don't forget to sign up for the highly recommend free Plume IQ broadband intelligence service here.
/Claus.