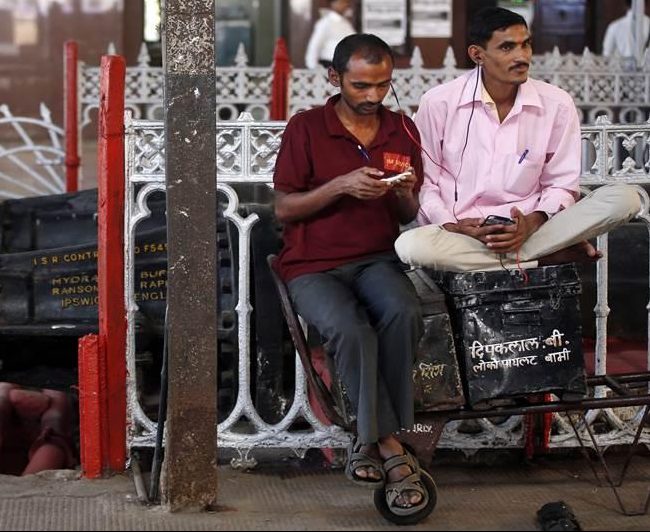 By Claus Hetting, Wi-Fi NOW CEO & Chairman
Here's a roundup of Wi-Fi news on a week where our heads are still spinning after the FCC's 6 GHz announcement. But hey, there is still important Wi-Fi work going on elsewhere in the world.
Indian Wi-Fi gets a huge 5 GHz spectrum boost..
Last week may just have been the best week in Wi-Fi history – at least in terms spectrum: The FCC's 6 GHz announcement in the US was followed by an unrelated but likewise landmark decision by the Government of India to finally remove licensing requirements from (most of) the 5 GHz band.
According to this Economic Times news report, the Indian government has ruled that "no license shall be required under indoor and outdoor environment to establish … networks operating in the frequency band 5150-5250 MHz; 5250-5350 MHz; 5470-5725 MHz; and 5725-5875 MHz."
That is more than 600 MHz of additional spectrum now made available for Wi-Fi use in India. In yet another somewhat bizarre plot twist, 5G (although wholly unrelated to Wi-Fi as a technology) seems to have had something to do with the decision. "The move is seen to push setting up of Wi-Fi services in the country and facilitate development of a 5G ecosystem," the Economic Times news report says.
.. and one million public Wi-Fi hotspots by end 2019 to boot
In an unrelated announcement, India's Communications Minister Manoj Sinha has declared that 1 million Wi-Fi hotspots will be rolled out across the country by end 2019, reports this local news source. The nationwide and interoperable network – called Bharat Wi-Fi – will be owned by telcos, ISPs, and Virtual Network Operators, the Indian government says.
Frankly, we're not totally sure how exactly the Bharat Wi-Fi project has been put together and what the detailed plans are for its prospective success. But we will try to follow up on this.
ARRIS spills the beans on its first Wi-Fi 6 gateway product
If you look for an official ARRIS announcement on anything Wi-Fi 6 for home gateways you won't find any. Instead it appears that the company leaked initial info on their first Wi-Fi 6 product at the Cable Tec Expo in Atlanta, Georgia last week as reported by our colleagues at Light Reading here.
According to the report, the new gateway product is called Touchstone mAX and supports Wi-Fi 6 with four streams in each of the 5 GHz and 2.4 GHz bands. The unit supports ARRIS' own HomeAssure management system, multimedia over coax (MoCA), and EasyMesh – to name just a few of the features, reports Light Reading. Read more about EasyMesh here.
The gateway product will be commercially launched in Q3 of next year, the report said. For a photo of ARRIS' new Wi-Fi 6-capable gateway, click here. Ruckus Networks – a wholly owned division of ARRIS – launched its enterprise-grade Wi-Fi 6 access point earlier this year.
/Claus.