By Claus Hetting, Wi-Fi NOW CEO & Chairman
The rate of adoption of Wi-Fi 6E connectivity across the tech industry is increasing: Last week Samsung announced two new Galaxy Z foldable phones powered by Qualcomm's FastConnect 6900 Wi-Fi 6/6E platform. Meanwhile ARRIS (CommScope) has released the 'SURFboard Thruster™ W6B gaming acceleration kit' based on Qualcomm's Networking Pro 610 platform as well as an AP to upgrade your existing router to Wi-Fi 6E.
Last week we reported that the number of Wi-Fi 6E-capable devices in the world has reached a whopping 792 – read more here – but that number already seems outdated as Wi-Fi vendors are beginning to release Wi-Fi 6E-capable devices on a weekly basis. On August 10 Qualcomm announced that the new Samsung Galaxy Z Fold 4 and Galaxy Z Flip 4 are powered by the Snapdragon 8+ Gen 1 processor, which also incorporates the Wi-Fi 6 and 6E capable FastConnect 6900 connectivity platform.
The two new foldable screen phones are definitely high-end: The Galaxy Z Fold 4 and Galaxy Z Flip 4 will retail in the US at US$1599 and US$999, respectively. The products were unveiled at Samsung's 'Galaxy Unpacked' event of Wednesday last week. More details can be found here.
Meanwhile ARRIS – a division of CommScope – released what they call the 'SURFBoard Thruster W6B gaming acceleration kit' which is basically a couple of sleek looking APs delivering a point-to-point 6 GHz Wi-Fi connection between your existing router and your gaming console or PC. As far as we know this is the first Wi-Fi 6E network product dedicated to delivering a single dedicated Wi-Fi 6E connection.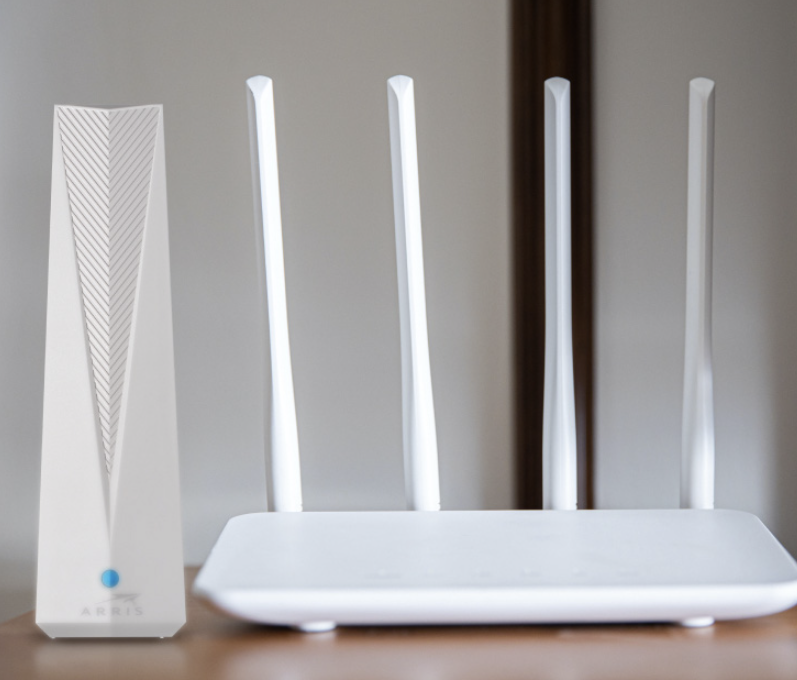 Specifically for gaming this seems to make a lot of sense. A lot of homes are of course not wired with Ethernet cabling so getting a broadband signal from your CPE to wherever your gaming console or PC happens to be is not easy – also keeping in mind that regular smart home Wi-Fi often doesn't deliver the wireless connectivity quality and speed that gamers want.
ARRIS says the new system can reach speeds of up to 4.8 Gbps. The product is being marketed as "wired performance without the wires" and a way to avoid Wi-Fi interference. It also deliver the low latency connectivity that gamers crave, ARRIS says. According to this source the retail price of the two-unit package is US$310.
ARRIS has also released the SURFBoard W6U, a Wi-Fi 6E AP that plugs into existing equipment and upgrades your home network to Wi-Fi 6E without replacing existing hardware, ARRIS says. For more about the SURFBoard W6U read here. Both new ARRIS Wi-Fi 6E home networking systems are powered by the Qualcomm Networking Pro 610 platform.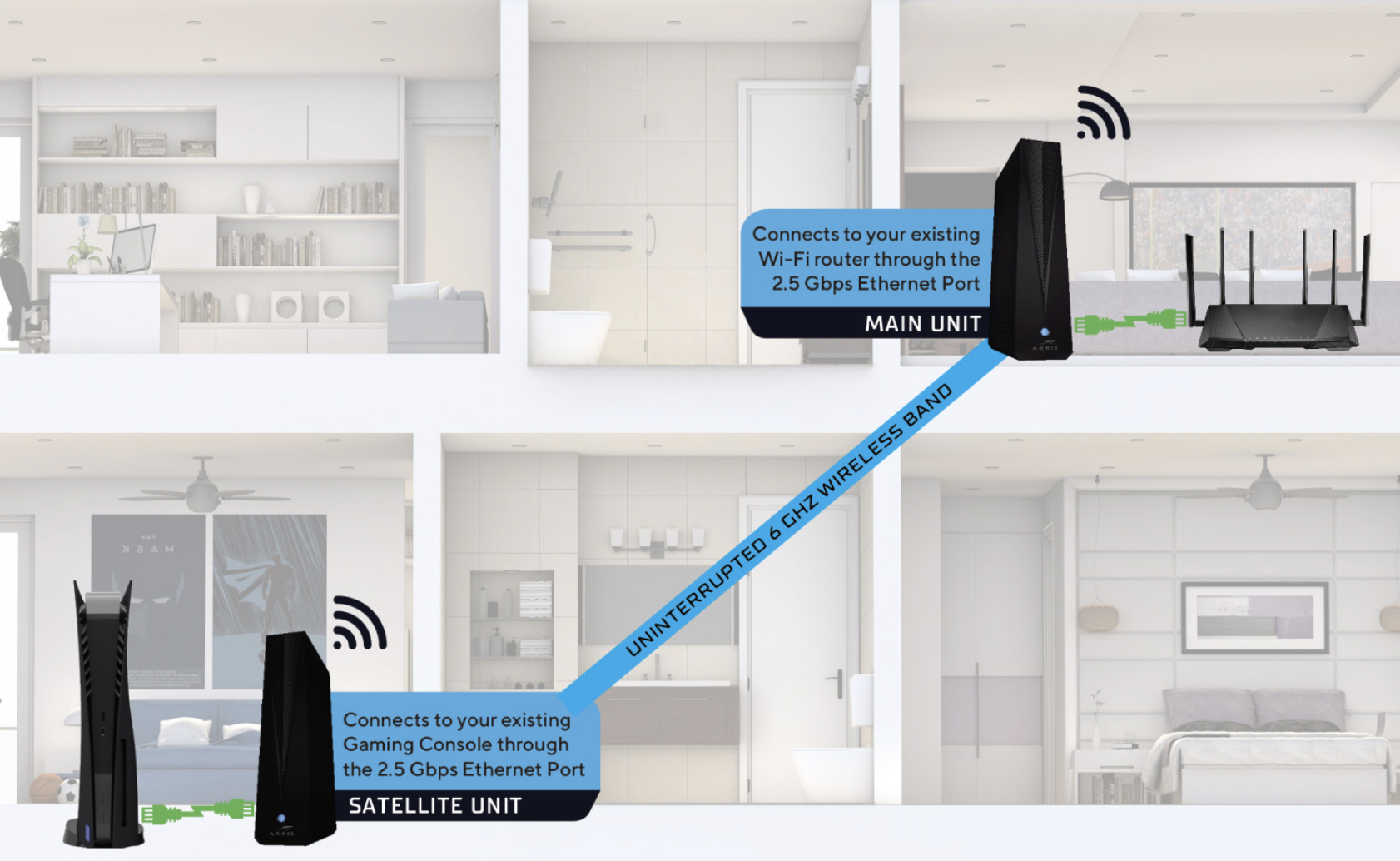 /Claus.