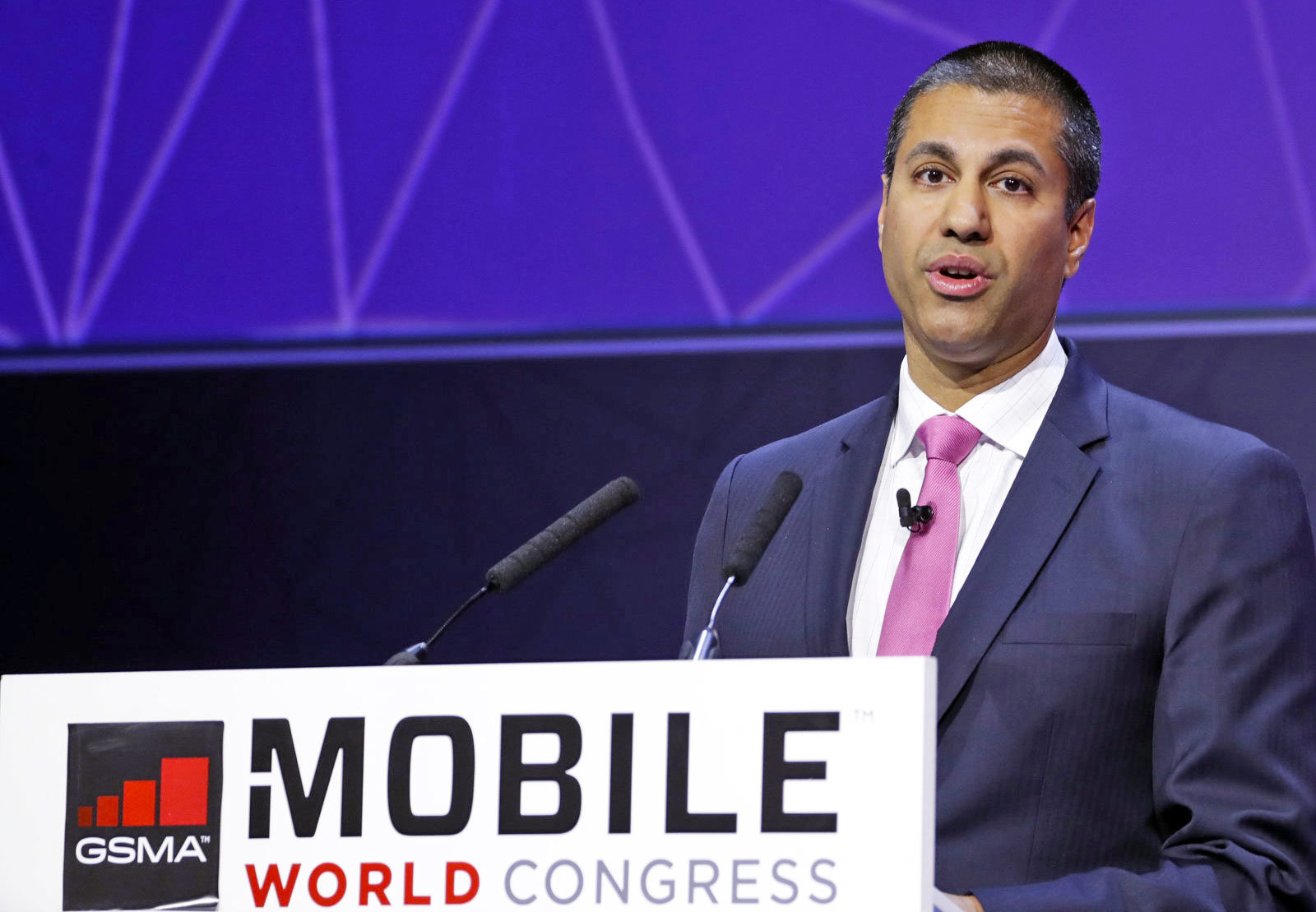 By Claus Hetting, Wi-Fi NOW CEO & Chairman.
FCC Chairman Ajit Pai continues to strongly support plans to release the 6 GHz band to unlicensed (Wi-Fi) use. At Mobile World Congress Americas in Los Angeles yesterday Pai called the new 6 GHz unlicensed band 'tremendous' and said that next gen innovators should 'take the spectrum and run with it'. 
Mobile World Congress – in all its forms – is normally a 5G fest but this year FCC Chairman Ajit Pai also brought up the FCC's plans to release 6 GHz to unlicensed radio (which for all intents and purposes means Wi-Fi). Securing the new 6 GHz band – which spans all of 1.2 GHz of spectrum in the US – for unlicensed use has arguably become a signature issue for Ajit Pai's FCC chairmanship.
Here's the exact transcript of Chairman Pai's statement (see embedded video below):
"We're really excited about what 6 GHz can mean. When you're talking about AR & VR & other applications, the 6 GHz band is going to be tremendous. The AX standard has already been developed, entrepreneurs are excited to use it, and my understanding is that equipment manufacturers are gearing up as well. We're hopeful to find an accommodation for the incumbent users of that band, as well as some of the next generation unlicensed innovators, who can take this spectrum and really run with it," said FCC Chairman Pai at Mobile World Congress Americas yesterday.
LinkedIn post below republished with permission from Vijay Nagarajan, VP Mobile Connectivity at Broadcom.
/Claus.