By Claus Hetting, Wi-Fi NOW CEO & Chairman
Products are not quite out yet but Intel is already offering a sneak preview of what Wi-Fi 7 connectivity for PCs is all about: 'Extreme performance' at 5 Gbps. Intel says connectivity is one of the top three most important features or 'experiences' for laptop users. No wonder then that Intel's strategy is all about enhancing the connectivity experience in every detail – including building the right ecosystem partnerships.
Intel's Wi-Fi division may only be generating a tiny fraction of the giant corporation's overall revenues but here's the truth: Even a high-end laptop doesn't do much without a great Wi-Fi connection. Fortunately, Intel is very well aware of this. Wireless connectivity impacts three of the top 5 most important consumer laptop experiences, Intel says. Add to this that poor wireless performance is associated with a poor PC, and connectivity is not just a nice feature but a strategic imperative.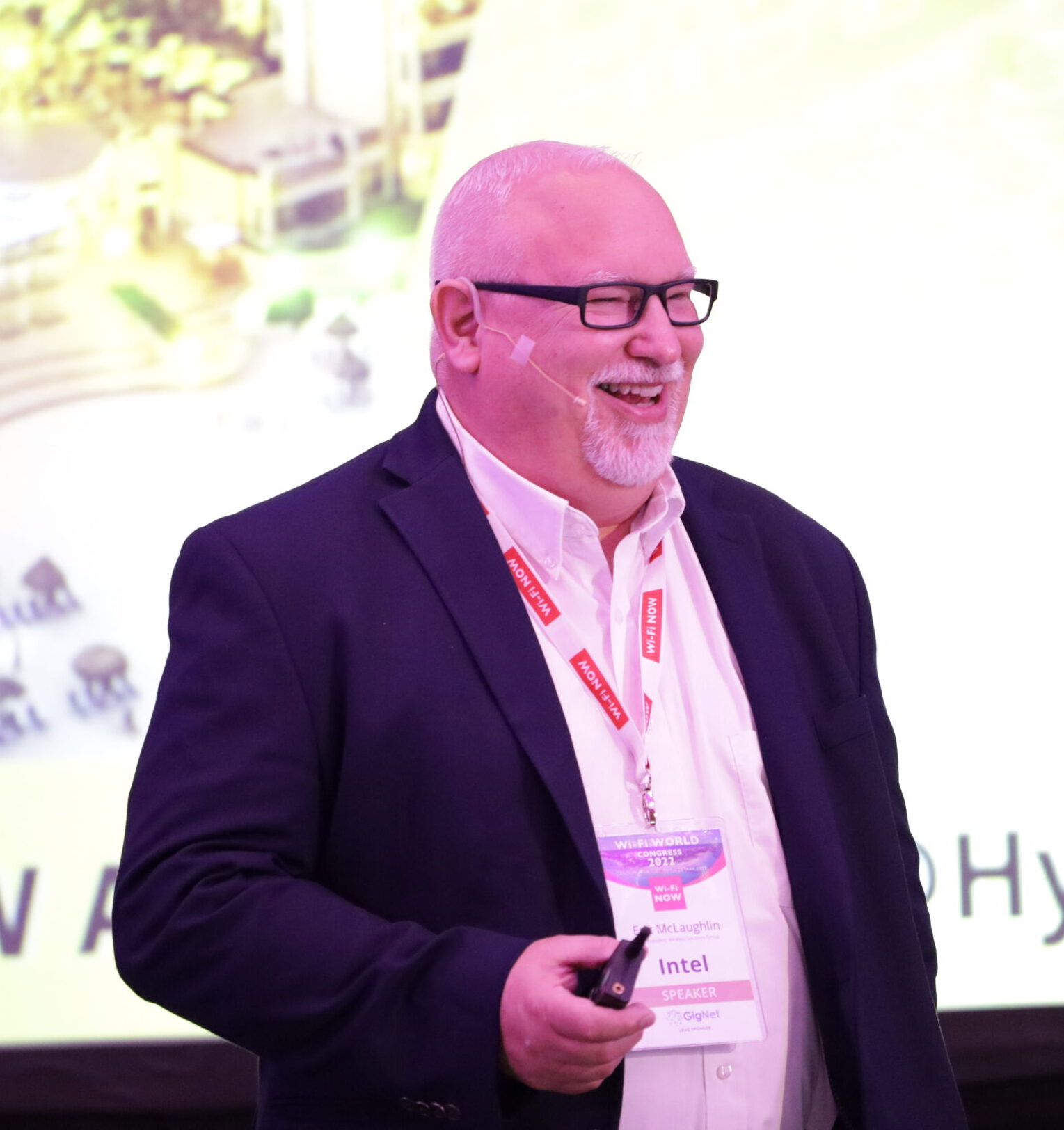 "Providing excellent Wi-Fi for your laptop is comparatively one of the smallest investments in a great PC user experience and customer satisfaction that OEMs can make. After two decades of Wi-Fi, this is more true today than ever before," says Eric McLaughlin, VP & GM Wireless Solutions and Intel. Intel's history in delivering Wi-Fi technology for PCs harks all the way back to the days of Intel Centrino™ in 2003.
And there's a nearly unimaginable leap from Centrino's 802.11b's 11 Mbps to current generation Wi-Fi 7 – a technology Intel expects to release later this year. Intel has dubbed their Wi-Fi 7 solution 'Wi-Fi 7 5 Gig' with reference to Wi-Fi 7's peak theoretical speed of 5.8 Gbps. Intel says Wi-Fi 7 will deliver 'extreme performance' with connectivity faster than most wired networks and up to 60% lower latency than Wi-Fi 6. And perhaps most importantly: Wi-Fi 7 will deliver gigabit speeds in more locations around the home.
"Wi-Fi 7 is really about a combination of extreme performance and outstanding reliability. Multi-link operation will deliver optimised connections that are predictable and worry-free. This is connectivity you can count on – and this will change how people work," Eric McLaughlin says.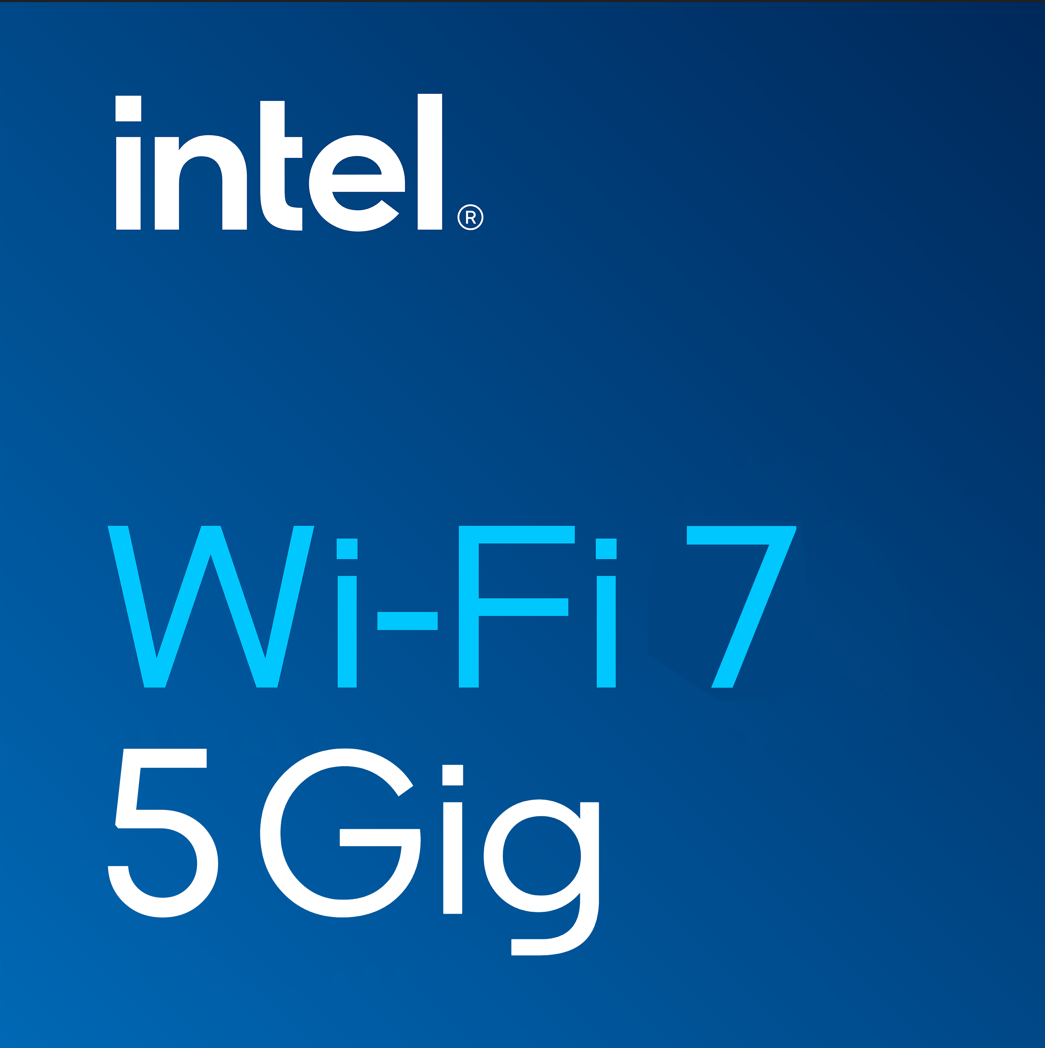 In addition to developing the right Wi-Fi technology, Intel's strategy includes lending support to other parts of the connectivity ecosystem – in particular with respect to boosting the user experience. Intel recently launched their Intel Connectivity Analytics program giving select third parties access to connectivity performance metrics from Intel Wi-Fi platforms for the purposes of monitoring and boosting Wi-Fi quality. At CES 2023 Intel announced a new 'Engineered for Intel Evo™' program designed to improve the end-to-end connectivity user experience across PCs and accessories – and this even includes Wi-Fi access points, Intel says.
"The idea is to help our partners verify the quality of the experience when using accessories – often Bluetooth-based but also APs – with Intel PCs. In that way we're contributing to making the end-to-end experience great for the users and supporting the OEMs in their quest to deliver better products," says Eric McLaughlin. Eighteen OEM partners have already signed up for the program, Intel says. Another important UX-focused initiative – dubbed 'Unison' – is enhancing the 'multi-device experience' and for example includes PC support for Apple and Android messaging, phone calls, and file sharing.
Last but not least (because I was so lucky as to get to visit the facility): If you have a friend at Intel working on Wi-Fi – you should appeal to him or her to show you the Intel Wi-Fi test lab in Hillsboro, Oregon. This is the most comprehensive Wi-Fi test lab we've seen. It is equipped with every kind of Wi-Fi solution you can imagine as well as robotic test pods for automation and more. Above all the lab reflects how much effort Intel puts into making sure Intel PC Wi-Fi works as specified and is fine tuned to perform optimally under a multitude of loading, roaming, and coverage conditions.
For more about Intel Wi-Fi solutions don't miss Intel's Carlos Aguirre speaking at Wi-Fi World Congress North America in Toronto, Canada on September 18-20. Click here for more info.
/Claus.