By Claus Hetting, Wi-Fi NOW CEO & Chairman
Enjoying this story?
Leave your email here and we'll get you all the latest Wi-Fi news.
Intel – the world's leading provider of Wi-Fi connectivity platforms for PCs – this week announced they've launched a new program offering Wi-Fi solution providers in-depth insights into Wi-Fi connectivity health and performance from the device point of view. 'Intel Connectivity Analytics' allows connectivity data from Intel-powered PCs and notebooks to be collected and analysed by for example residential service providers, IT departments, vendors, and other prospective partners, Intel says.
If you've got PCs and laptops in your home or office chances are they're powered by Intel – and so is their Wi-Fi connectivity. Now Intel is offering prospective partners a chance to access connectivity data from such PCs including details on Wi-Fi quality, performance, network health, and more. The idea is to allow third parties to understand and manage local connectivity conditions better, which will lead to improvements in the end-user's Wi-Fi experience, Intel says.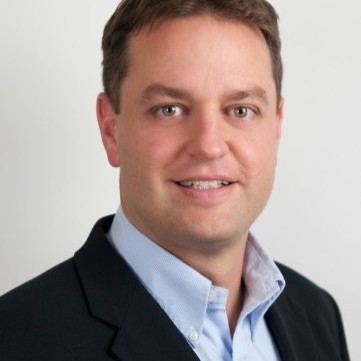 Tapping into insights delivered through the new program is arguably an obvious new business opportunity for example for Wi-Fi managed service providers and vendors. Intel says the new 'Intel Connectivity Analytics' program is open to vendors worldwide. "We're really using the PC as a sensor to deliver connectivity insights. Such insights will help service providers deliver better solutions related to connectivity health, quality of service, security, and more," says Mike Cubbage, General Manager of Connectivity Software & SaaS at Intel.
Above all Intel believes the new program will give vendors and service providers a new opportunity to innovate. "Wi-Fi is one of the most innovative segments in tech right now, and an important part of our mission is to foster and enable this by expanding our role as an ecosystem partner. We believe that this new program will lead to more innovation and ultimately add connectivity value to end customers, be they consumers or businesses," Mike Cubbage says.
Intel says the new program offers a wide array of direct benefits including allowing IT departments access to detailed data for trouble-shooting and to improve network health. The program works both ways in that closer cooperation with service provider partners will lead to better device optimisation and more innovative Intel-powered Wi-Fi products in the future, Intel says.
Thus far Intel has signed up two new partners for the program: Performance-enhancement platform Wyebot (aimed at enterprise use-cases) and Ambeent, a network optimisation platform generally applicable across enterprises, venues, and home Wi-Fi networks. Access to connectivity data from PCs is subject to end-user and managed service provider consent, Intel says. For more information and to contact Intel about the new program, see here.
Since late 2021 Intel has been providing detailed device connectivity analytics to partner Cisco. "The feature provides specifics about the client make and model, driver version, connection path, and lots more, giving IT teams unprecedented visibility from both the network and the clients' perspective," says Cisco Wireless CTO Matt MacPherson in this blog.
/Claus.