By guest blogger Mark Cowtan, Wireless Marketing Consultant
I recently stumbled across a surprising move in the Wi-Fi ecosystem – the acquisition of Open Mesh, one of the Wi-Fi Access Point companies in the OpenWRT space. The acquirer, Datto is in the Cloud-managed backup business – not your typical switching company filling a hole in their access portfolio with a Wi-Fi product line. So what's the play, and is this the beginning of a new trend?
In the last decade we've seen plenty of M&A activity in the enterprise Wi-Fi space (see the analysis graphic here), and much jockeying for position as Wi-Fi market segments have stratified. Alongside the inevitable industry consolidation and fall-out, Zebra acquiring Motorola Solutions' enterprise business, Juniper acquiring Trapeze, HP acquiring Aruba, and Fortinet acquiring Meru, the Wi-Fi industry has also expanded with new pure-play entrants emerging as Cloud Wi-Fi became mainstream. Incidentally Motorola's WLAN solution has changed hands again, it is now part of Extreme Networks portfolio.
Before we can answer why Datto acquired Open Mesh, and what this might mean for the MSP channels that use Open Mesh – or similar platforms – to deliver managed Wi-Fi services to SMBs, it is helpful to look at the broader market context:
Targeting Differing Wi-Fi Market Segments
Large Enterprises – Large enterprise Wi-Fi is saturated. Although enterprises are buying boatloads of APs, they are long past choosing a Wi-Fi vendor. With no green-field opportunities left, vendors are flogging a dead horse marketing to large enterprises. Their customers are so vested in their existing solution that they will not switch vendors, except in rebellion to a previous disastrous deployment or if the brand didn't survive (Extricom, Trapeze).
Mid-tier Enterprises – By 2010 large enterprise saturation led WLAN equipment vendors to move down the food-chain to target medium sized businesses with Cloud Wi-Fi solutions. Cisco's $1.2B acquisition of Meraki really got the ball rolling. Ubiquiti also showed us there was a significant opportunity in the MSP space and small business and grew fast with little competition.
The move to Cloud Wi-Fi rippled across the industry, quickly. Some vendors shifted focus completely to the mid-tier… AirTight Networks even changed its name to Mojo, hoping to better appeal to this market segment, while Ruckus introduced a whole new brand, Xclaim.
Rising Demand for Managed Wi-Fi Services
However, many of them were surprisingly slow to recognize the rising tide for managed services in SMBs, and the aspirations of their VARs to reinvent themselves as MSPs.  Instead of optimizing their Cloud management for multi-tenant, multi-operator use to facilitate managed services through the channel, the target has largely remained focused on the end-user, not an MSP operator who needs a variety of features, beyond simply managing a set of APs for one account at a time (e.g. consolidated dashboards, universal login and billing, to name a few).
Yet, the era of managed services has been upon us for some time. In fact the managed infrastructure services market for SMBs is flourishing with a 10-15% CAGR according to industry watchers, and Wi-Fi-as-a-Service is a natural entry point for budding MSPs.
Missed Opportunity in Small Business Wi-Fi?
Small Businesses – Historically the most underserved segment, Small Businesses were trapped between overpriced enterprise WLAN gear (recurring management fees still make typical enterprise Cloud Wi-Fi cost prohibitive), and consumer-grade products from TP-Link, Netgear, D-Link, Asus and many more, which lacked crucial enterprise-grade features and management.
The continued neglect of Small Business, despite being worth over $1B in Wi-Fi gear according to the Dell'Oro Group, created a thriving opportunity for members of the openWRT community – not just openWRT proponents – anyone with their own Wi-Fi firmware.
Using "open" AP platforms from TP-Link, Netgear, D-Link, Open Mesh and a long list of other vendors, innovative Cloud Wi-Fi application vendors such as Purple, Tanaza, Cucumber and several others, were able to augment these AP platforms with enterprise features such as cloud management (configuration, monitoring, etc.), Captive Portal, Social Login, Analytics etc., making these devices suitable for SMBs, and at the same time enabling MSPs to offer Managed Wi-Fi services at a price point SMBs can afford. A win-win for all concerned.
How Might the Open Mesh Acquisition Play Out?
So now, back to Open Mesh and what might become of them and how this could impact MSPs. As a Cloud-managed backup company, Datto has a mature framework for enabling MSPs to offer managed backup services. It seems plausible that they will fold Open Mesh support into this framework, and enhance the CloudTrax software which already provides basic cloud management and captive portal, by adding features that make it easier for MSPs to manage multiple Wi-Fi networks for their clients, and that's all goodness.
On the other hand, this might squeeze out third-party management, captive-portal, social login and analytics solutions. Worst case, perhaps even closing the door on third-party support. Two friendly MSPs I spoke to, also cited fears about rising prices if Open Mesh tries to position itself for the mid-tier market.
For MSPs already delivering managed Wi-Fi services on Open Mesh gear in combination with third party management, this may be an unwelcome move, since it's the applications they are already familiar with and have integrated into their own processes, that bring them the most value, not so much the underlying hardware. To continue using those same value-added Cloud Wi-Fi applications from the likes of Purple, Tanaza, Cucumber and so on, MSPs might consider carrying alternative AP hardware product lines, as insurance against Open Mesh going proprietary.
Is Managed SMB Wi-Fi the next Battleground?
All-in-all, the acquisition of Open Mesh by a company that is focused on the needs of MSPs, seems like a good thing for the MSP community, and it may stimulate other players to pay more even attention to the MSP opportunity which I believe will soon become the next major battleground for Enterprise Wi-Fi vendors. However, whether they are willing to match the price-point for MSPs that "open" platform-based solutions allow, remains to be seen, though Ruckus' Xclaim product line, and Fortinet's FortiAP-S series with FortiCloud begin to come close.
Finally, readers may be wondering how the proposed acquisition of Ruckus Wireless, by carrier equipment maker ARRIS, plays into all of this. This will be the subject of my next article. In the meantime, if you have spotted other "under the radar" moves that went unnoticed, we'd love to hear your perspective, or if you disagree with my assessment of where vendors are positioning themselves, please chime in. I'm sure to have offended someone!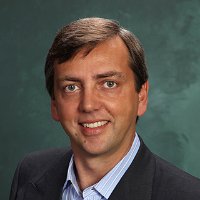 Mark Cowtan is a marketing consultant who specializes in Wireless and IoT technology marketing. With 25 years of experience in the Silicon Valley networking industry at numerous startups, and networking giants including 3Com, Nortel and Juniper. Mark's favorite pastime is helping technology startups bootstrap their marketing and get to market fast.