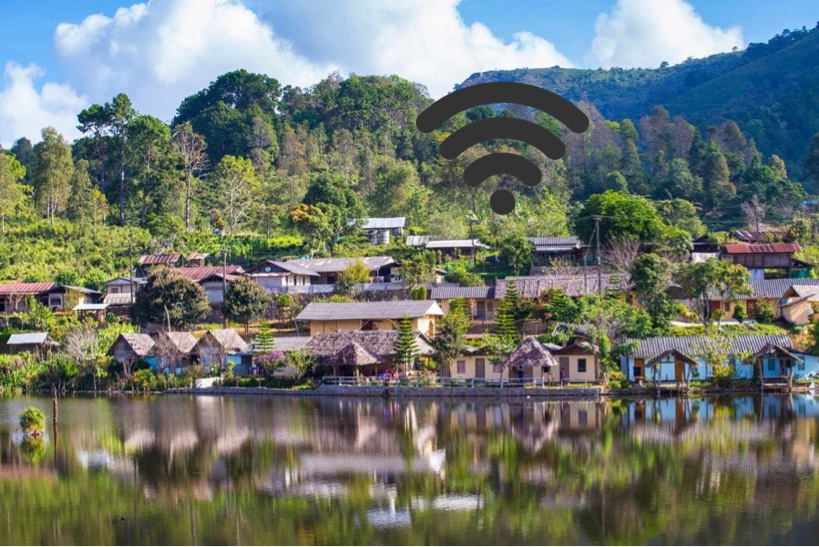 By Claus Hetting, CEO Wi-Fi NOW
Wi-Fi is the most cost-effective means of connecting the unconnected. And in Thailand, the government is doing something about it: More than 40,000 villages across Thailand are on schedule to be Wi-Fi connected by the end of 2018.
According a reliable source thus far about 12,000 villages have already been connected. About 25,000 of the total number of villages will be served by Thai telco TOT while the National Broadcasting & Telecommunications Commission will install the remaining 15,000 systems. The target service rate is 30 Mbps per village, says the Thai government. In total Thailand has about 75,000 villages.
The country-wide Wi-Fi project is being financed by Universal Service Obligation (USOF) funds. USOF is a scheme – used for example in the UK, India, and elsewhere – ensuring that remote and underserved areas are supplied with basic telecoms services through mandatory contributions from telcos. The budget for deploying village Wi-Fi across Thailand is 15 billion Baht or about $450 million US dollars. The massive Wi-Fi project is part of the larger 'Digital Thailand' agenda.
Don't forget that Wi-Fi NOW APAC expo & conference is going to Bangkok end of November this year! For more on Wi-Fi NOW APAC click here.
/Claus.