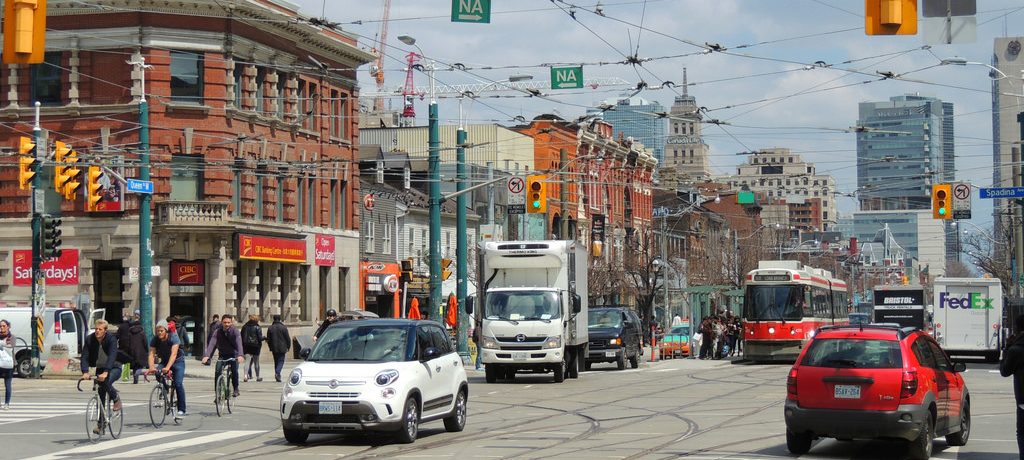 By Martynas Tovarovas, Wi-Fi NOW Staff Writer
Queen Street West has been one of Toronto's trendiest neighbourhoods for decades but for a long time free public Wi-Fi has been difficult to find without popping into a Starbucks or McDonald's. Now there are no more excuses for stopping for a cheeseburger: Queen Street West is getting the longest unbroken stretch of free Wi-Fi in Toronto. This spring both Torontonians and visitors will be enjoying all of 4 km of robust free Wi-Fi access.
The Queen Street West Business Improvement Association (BIA) is the brains behind the project aimed at completely revamping the area by increasing foot traffic and business activity. Some businesses have suggested that people are not spending as much time there as for example a decade ago, probably because of online shopping.
The BIA noticed things were headed in the wrong direction so they decided to hatch a plan for upgrading the neighbourhood with free Wi-Fi connectivity – which in turn would encourage people to stick around longer since studies show that people tend to spend more time and money in shops offering free Wi-Fi. Queen Street West's new Wi-Fi service – which will also function as a marketing channel for local businesses – is managed by the company Besify.
"We are also fulfilling a promise to the businesses lining our street. We're providing them with robust and modern tools for conducting their businesses and to enhance their customer service," says Queen Street West BIA chair, Shamez Amlani.
The project is in part an enormous gift to both locals and tourists. Queen Street West is one of the best places in Canada's largest city to go out to eat, shop, or just catch up on some work. About 40 million tourists pour into Toronto every year expecting to share photos and videos, so a reliable hotspot network makes sense. Free Wi-Fi makes traveling and socialising from afar easier and also cheaper, since Canada is well known for its expensive mobile data plans.
Queen Street West has been going through a significant revamp in the last couple years – from improved Wi-Fi service to a new logo and website – all with the aim of adapting its style and services to woo digital natives while retaining its vintage charm.
/Martynas