Wi-Fi 6 is perfect for gamers, says TP-Link
On December 10 Taiwan-based consumer-grade Wi-Fi leader TP-Link launched not one but two futuristic-looking new Wi-Fi 6 routers dubbed Archer AX6000 and Archer AX11000. TP-Link is touting a total tri-band speed of nearly 11 Gbps for the larger of the two units (AX11000 – which is presumably the logic behind its name) and says that the new router will deliver 'great network performance for your gaming experience'. Clearly the design is meant for the gaming room.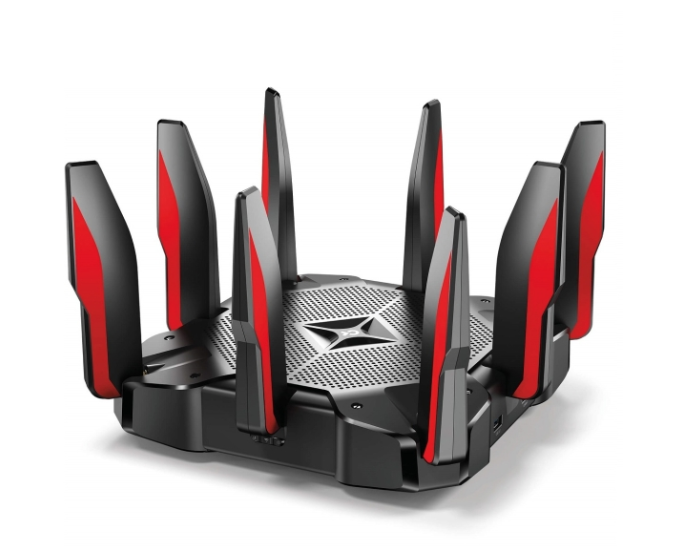 TP-Link does not inform us of the configuration but with eight fairly obvious antennas protruding from its case, we think 8×8 (or 4×4) MU-MIMO could be a good guess. Following the Netgear announcement last month, and D-Links launch early this year, TP-Link is only the third consumer-grade Wi-Fi vendor (that we know of) to launch a Wi-Fi 6 product. At least five enterprise Wi-Fi solution vendors have already launched Wi-Fi access point products. No device-side Wi-Fi 6 clients have thus far been launched but the first are expected during 1H2019.
The Archer AX6000 unit will retail at $350 USD while the larger AX11000 will retail at $450 USD. Unfortunately, shipments will only start in January – so there won't be Wi-Fi 6-capable Archers under the Christmas trees this year.
 First five LinkNYC-style free Wi-Fi kiosk up and running in Philly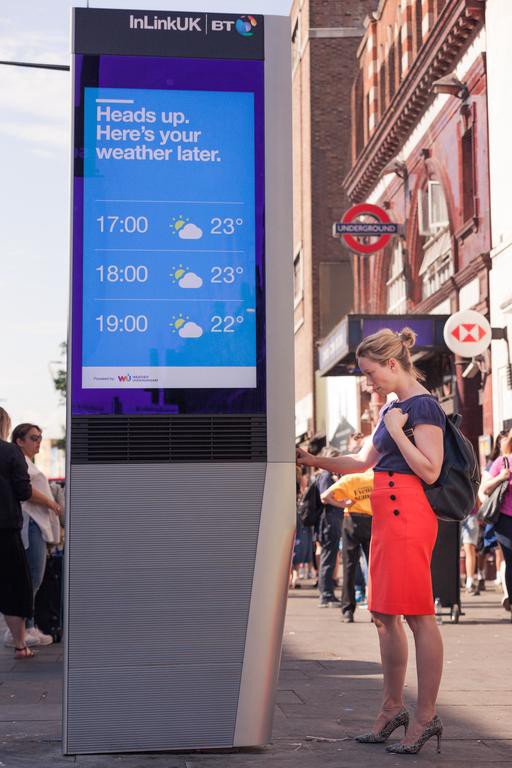 The first five of a planned one hundred LinkNYC-style free Wi-Fi electronic billboards is now up and running in the city of Philadelphia, USA. The project is aptly called LinkPHL (pronounced 'Link Philly') and this is the fourth project of its type following the original LinkNYC in New York City, LinkNWK (pronounced 'Linked Newark'), and InLinkUK in the United Kingdom. In the US the three projects are operated by Intersection, while in the UK Intersection is partnering with BT for operations. For an impressive overview of the wide extent of the UK project, see a map of current InLinkUK locations, see this link.
The schemes are funded by electronic billboard advertising. The city of Philadelphia and Intersection will evenly split advertising revenues guaranteeing the city a revenue of $450,000 per year, said the Philadelphia Enquirer earlier this year. LinkNYC currently serves 5 million users and some 20 million Wi-Fi sessions per week, says Intersection. Earlier this year, InLinkUK was shortlisted for the Wi-Fi NOW Affordable Connectivity award.
Editors note: The above section on Link free Wi-Fi projects has been corrected 12.14.2018.
Nokia inks first Wi-Fi mesh service provider deal
Nokia has been conspicuously late (and nearly absent) in addressing the burgeoning and lucrative home Wi-Fi mesh business opportunity. But a couple of weeks ago, the company finally managed to secure their first major home Wi-Fi win: The customer is AIS Fibre in Thailand, who as of February this year reported that it serves around half a million households with fibre-based broadband.
According to the press release AIS Fibre customers in Thailand "will be eligible to receive the Nokia WiFi Beacon 3 duo-pack for a special price." Conceptually, the Nokia mesh solution – called 'Nokia Beacon' – looks similar to many of its brethren although Nokia says the solution also detects and mitigates 'non-Wi-Fi' interference sources.
/Claus.