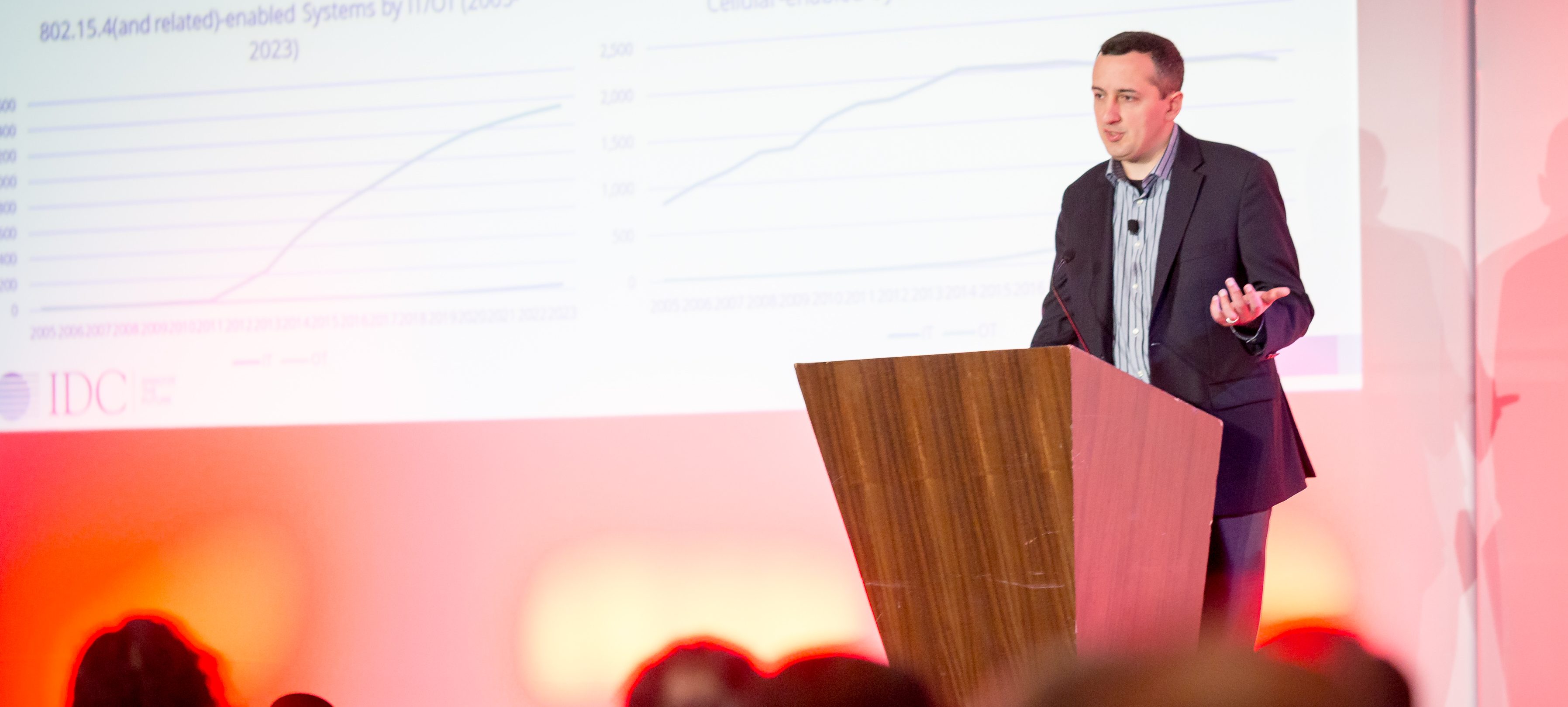 By Claus Hetting, Wi-Fi NOW Chairman & CEO
The commercialisation of Wi-Fi 6 is entering a phase of steep growth and will reach more than 4.5 billion chipset shipments in 2023, said IDC Research Director Phil Solis at Wi-Fi NOW USA earlier this month. In comparison the number of 5G systems shipped will be only a few hundred million during the same period. Wi-Fi 6 chipset revenues will also exceed those of 5G, Solis said.
How will the new Wi-Fi 6 standard fare during the next few years? According to Phil Solis, Research Director at IDC, Wi-Fi 6 will replace legacy Wi-Fi 5 (802.11ac) systems at a record pace, completely superseding Wi-Fi 5 by 2023. "Wi-Fi 6 is the most flexible Wi-Fi standard ever, spanning from simpler, low-cost chips to more complex, high-end solutions," Phil Solis said.
Phil Solis revealed fresh Wi-Fi market data at this year's Wi-Fi NOW USA conference and expo in Washington DC earlier this month. Solis also said the overall Wi-Fi chipset market is expected to continue on a growth trajectory of 5-7% a year while Wi-Fi 6 proceeds to chew big bites out of the legacy Wi-Fi 5 market. The Wi-Fi 6 replacement of 802.11n will proceed more slowly, he said.
Enjoying this story?
Leave your email here and we'll get you all the latest Wi-Fi news.
Wi-Fi 6 is of course already widely recognised as a big market opportunity. But what may come as a surprise to many is that Wi-Fi 6 chipset revenues are expected to exceed even 5G chipset revenues towards 2023, Solis said. Meanwhile IDC projects that system shipments for all cellular technologies will exhibit a growth rate of close to zero during the next four years.
Phil Solis also said another new Wi-Fi standard – presumably (but unofficially) to be named Wi-Fi 7 – will enter the markets at around 2023. Wi-Fi 7 will support the use of any spectrum from zero to 7 GHz, include full duplex transmit & receive, expand channel sizes, and introduce massive MIMO.
/Claus.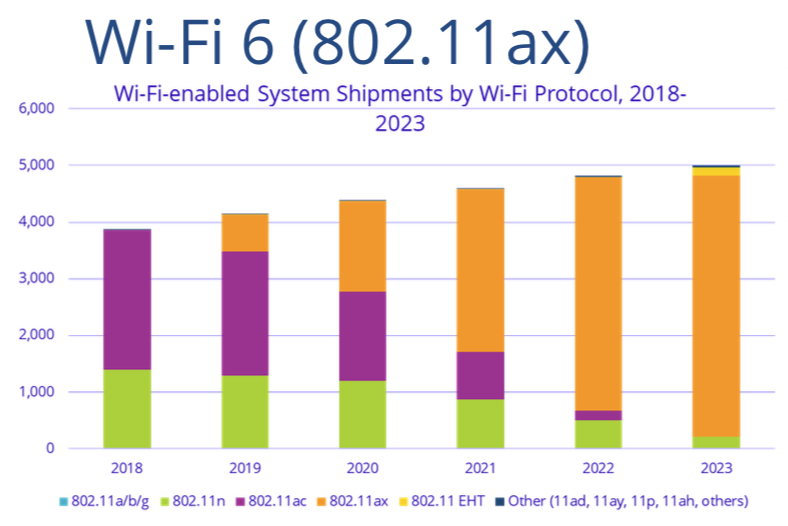 Above: Wi-Fi chipset shipment forecast by IDC towards 2023.