By Claus Hetting, Wi-Fi NOW CEO & Chairman
Siemens – the Germany-based industrial technology giant – has released the world's first industrial Wi-Fi 6 client module intended to serve a raft of use cases in manufacturing, transportation, logistics, and more. The client module combines with Siemens' Wi-Fi 6 industrial access point to form what is (to our knowledge) the first complete end-to-end Wi-Fi 6-capable networking system for industry.
Specialized wireless solutions for industry may take a little longer to develop and release than your average enterprise AP– but now there's no longer any doubt: Wi-Fi 6 has made its debut into the industrial connectivity market and the benefits are substantial.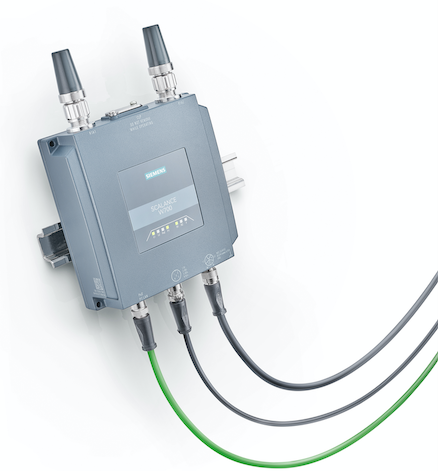 On April 9 the German industrial technology and engineering giant Siemens released the world's first Wi-Fi 6 client module – a general purpose industrial-grade Wi-Fi device intended to deliver Wi-Fi 6 connectivity for example to remotely operated cranes, AR-type remote support operations, or even AGVs (automated guided vehicles). The client module is part of an end-to-end industrial Wi-Fi 6 solution that also includes Siemens Wi-Fi 6 industrial APs dubbed SCALANCE.
Kilian Loeser –  Product Manager for Industrial WLAN at Siemens – says Wi-Fi 6 technology adds multiple layers of benefits to industrial wireless connectivity. "Wi-Fi 6 is compared to its predecessors much better for connecting many devices at the same time fairly, meaning at an equal or similar quality of service for each device. This makes the solution more scalable, which is also very useful in an industrial environment. Our Wi-Fi 6 solution also delivers much higher bandwidth per used channel enabling better wireless performance," Kilian Loeser says.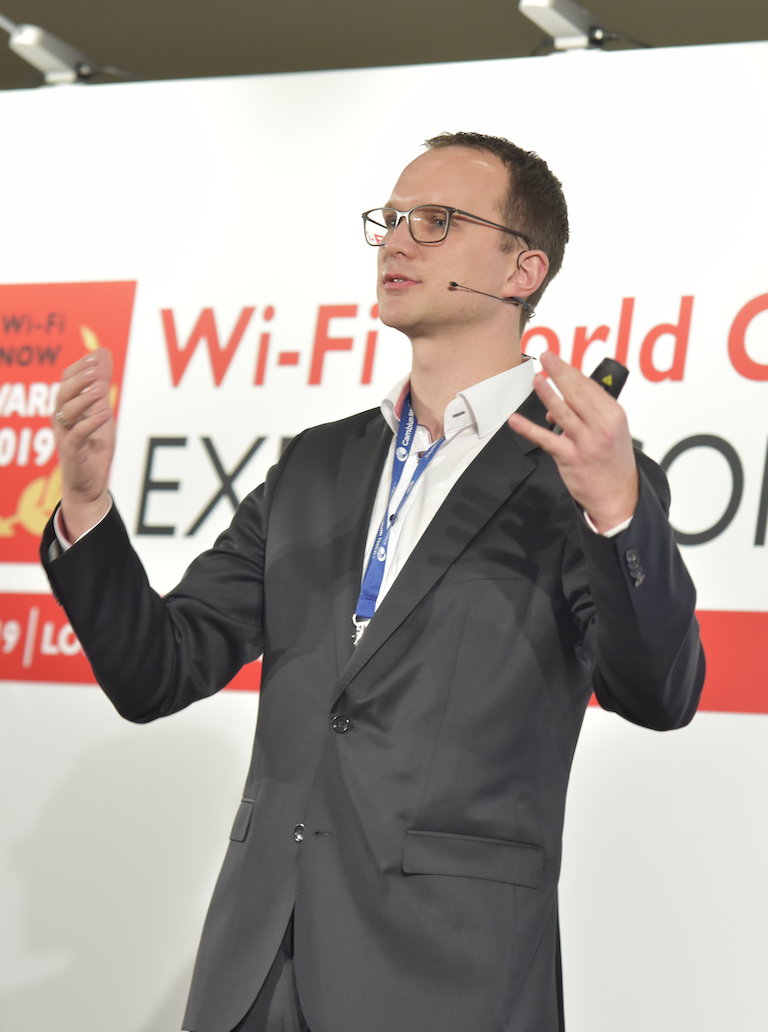 Siemens new SCALANCE WAM766-1 Access Points deliver up to 1.2 Gbps of gross Wi-Fi transmission rate, he says. The system also features a 'Sleep Mode' for enabling energy-efficient operations of for example AGV fleets which are not running around the clock. The company says it has already experienced market demand for their new system specifically from the transportation and mining segments.
In addition to ruggedised hardware delivering Wi-Fi 6 connectivity, Siemens Industrial WLAN portfolio comprises a set of specialized features designed specifically for industrial use cases. They're called 'iFeatures' and the full set of features are documented here.
They include software-driven redundancy schemes (iPRP or 'industrial Parallel Redundancy Protocol') for delivering wireless data for example to and from moving trains. In one example the solution provides uninterrupted Wi-Fi connectivity on Düsseldorf Airport's Skytrain rail system by a trackside deployment of Siemens SCALANCE industrial APs using the iPRP feature. The full case story is very much worth reading and can be found here.
Other useful iFeatures include fast roaming for real-time operations e.g. for AGVs without service interruptions and functions for improved security, Kilian Loeser says.
/Claus.