By Claus Hetting, Wi-Fi NOW CEO & Chairman
The demand for managed Wi-Fi for MDUs is on the rise across the world – but standard enterprise-grade Wi-Fi services are rarely the right solutions for residential premises. The answer is a dedicated Wi-Fi feature set that affords residents all the benefits of professional MDU Wi-Fi including security, dynamic quality of service (QoS) management, and personal area networks, says the Wi-Fi service management experts from ANTlabs.
Managed Wi-Fi for MDUs is one of the hottest growth segments in Wi-Fi today – but are standard enterprise-grade Wi-Fi services sufficient to give discerning residents the connectivity they need and want? Wi-Fi services for MDUs are in some ways similar to the typical enterprise Wi-Fi service but there are significant differences. These differences lead to important new feature requirements, says ANTlabs.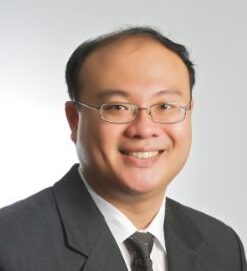 "MDUs are characterised by a lot of building tenants often living relatively close together. The need for dynamic quality of service management is important – as is delivering the right security. Add to this that tenants also want to be able to share content over the private Wi-Fi networks inside their unit only. Standard enterprise-grade Wi-Fi management – even in the Cloud – is simply not enough," says Kwang Tat Ang, VP Customer Solutions at ANTlabs.
ANTlabs has over the past years been delivering Wi-Fi service management solutions to a growing number of MDU property owners in particular in North America and Australia. Today hundreds of properties are using ANTlabs systems to manage their Wi-Fi. The current feature set has been developed in part on request from specific customers, the company says.
"There can be big variations in time of Wi-Fi usage patterns between for example neighbouring MDU residential units. For tenants to receive the best possible Wi-Fi quality of service at any time, it is important to set for example fair usage policies so that a tenant is not disadvantaged for example by his or her neighbour hogging most of the bandwidth. Such policies should be dynamic since usage conditions change all the time," Kwang Tat Ang explains. For more on this feature read here.
MDU tenants are also well advised to share content securely on their own Wi-Fi network only. To that end ANTlabs has developed 'PAN' or 'Personal Area Network' feature allowing the service provider to set up a tenant's network for secure sharing of content within one residential unit only. The end result is that each tenant is served by a private network – for example configured to a specific bandwidth – where they don't 'see' devices belonging to other units. The solution is not only a lot more manageable and elegant compared to either creating multiple SSIDs or sharing open SSIDs, it's also fully secure, ANTlabs says.
Finally ANTlabs has also added DNS-based web filtering to their MDU feature set. "This type of filtering is often used to restrict access to certain types of inappropriate content – and can for example be used in the case of student housing or the like – but it is also an excellent means by which to filter out malware and phishing websites and adds substantially to the overall security," says Kwang Tat Ang.
But of course all of this is for nought without a Cloud-based management plane from which such Wi-Fi services can be configured and operated. Kwang Tat Ang says the ANTlabs ASP Cloud is designed to manage MDU Wi-Fi services with a minimum of manpower while yielding maximum productivity. Read more about the ASP Cloud here.
Singapore-based ANTlabs has been delivering IT technology solutions since 1999 and is today one of the world's leading providers of Wi-Fi service management platforms. ANTlabs is a Wi-Fi NOW partner.
/Claus.