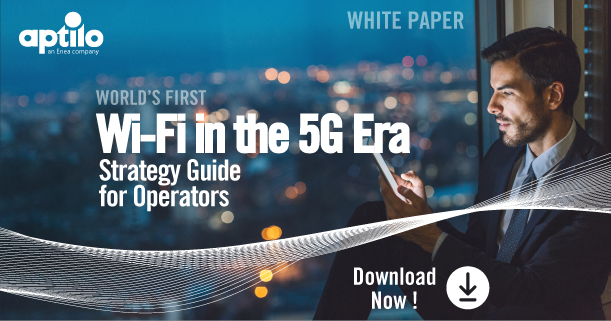 By Claus Hetting, Wi-Fi NOW CEO & Chairman
Service providers all over the world will soon be required to renew and rethink their Wi-Fi technology strategy as Wi-Fi enters a new era of exceptional connectivity performance and quality. But how should operators address the new opportunities and why?
These are the big, looming questions – and fortunately, Aptilo Networks – a Wi-Fi NOW Partner – has just released a paper to answer them. The paper is authored by Aptilo's Johan Terve and Jonas Björklund as well as Claus Hetting of Wi-Fi NOW. You can download it right here by filling out the form below.
You can also view our Wi-Fi NOW Special Event on this subject (conducted earlier this month) here.
/Claus.