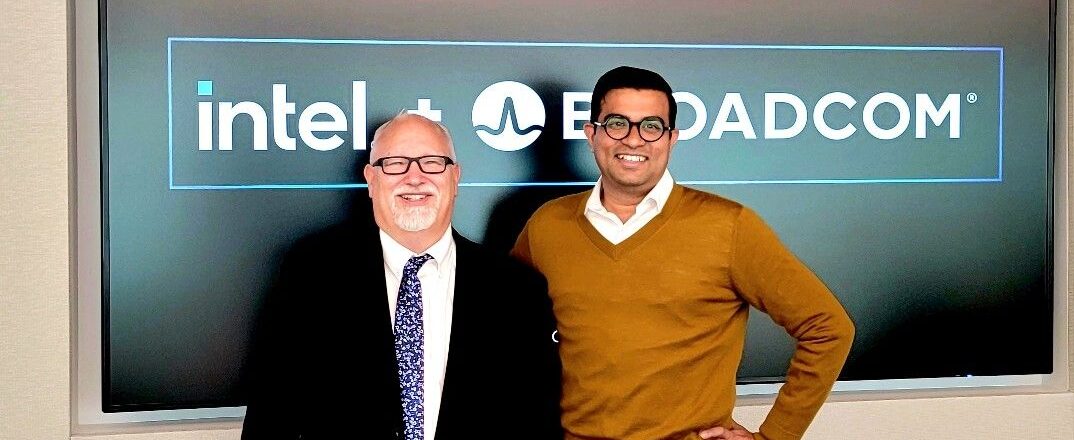 By Claus Hetting, Wi-Fi NOW CEO & Chairman
This week Broadcom and Intel – both Wi-Fi chipset leaders – demonstrated state-of-the-art Wi-Fi 7 connectivity to the Federal Communications Commission in Washington DC. FCC Chairwoman Jessica Rosenworcel and several FCC commissioners attended the speed test, which reached a Wi-Fi 7 data rate of more than 5 Gbps.
The work to bring Wi-Fi 7 to market continues and this week two of the world's leading Wi-Fi chipset vendors – Broadcom and Intel – conducted a joint demonstration of Wi-Fi 7 connectivity at the offices of the FCC in Washington, DC. The two companies demonstrated a 5 Gbps Wi-Fi 7 link between a Broadcom-powered access point and an Intel-powered laptop, the ex-parte filing reports.
The demonstration was conducted by Vijay Nagarajan, VP Wireless Connectivity Divison, Broadcom and Eric McLaughlin, VP & GM, CCG – Wireless Solutions Group at Intel. Attending from the FCC were Chairwoman Jessica Rosenworcel as well as Commissioners Brendan Carr, Geoffrey Starks, and Nathan Simington. Vijay Nagarajan and Eric McLaughlin have both been deeply involved in 6 GHz Wi-Fi technology from the early days of 6 GHz advocacy: In early 2020 they also conducted the first ever Wi-Fi 6E demonstration at the FCC in advance of the final 6 GHz spectrum decision (in April of 2020) spearheaded by then FCC Chairman Ajit Pai.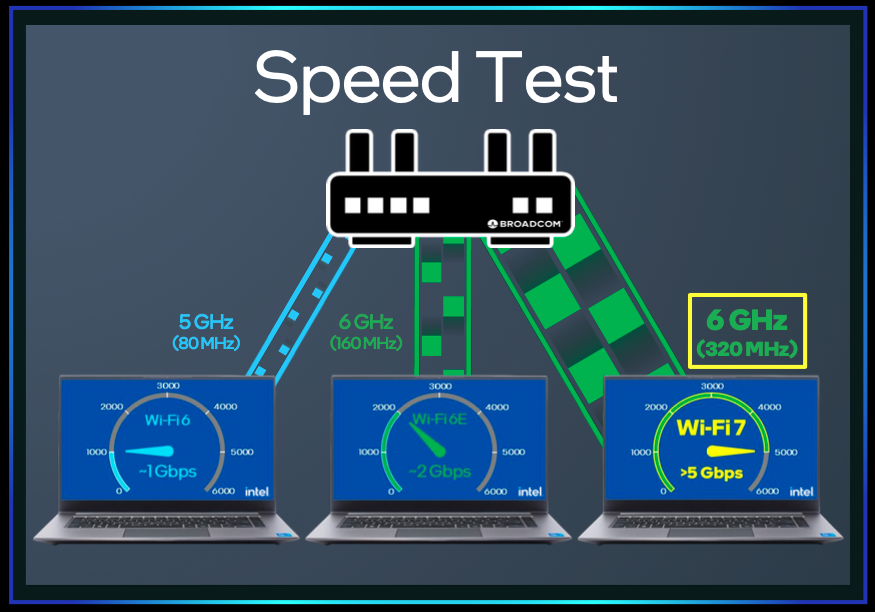 The purpose of the visit was to demonstrate two key features of Wi-Fi 7: 320 MHz channels and 4k QAM modulation – as well as to show multi-vendor interoperability between an Intel laptop and a Broadcom access point. The Wi-Fi 7 connection delivered more than 5 Gbps of data rate while for comparison Wi-Fi 5 and Wi-Fi 6 connections delivered about 1 Gbps and 2 Gbps, respectively.
Broadcom and Intel said that Wi-Fi 7 connectivity will deliver transformative experiences including "immersive AR/VR collaboration, ultra-high definition 16k media streaming," and more. They also said that a future demonstration at the FCC will showcase two more Wi-Fi 7 signature features: Multi-Resource Unit Puncturing and Multi-Link Operation (MLO).
/Claus.