By Claus Hetting, Wi-Fi NOW CEO & Chairman
Today over 80% of US homes have access to gigabit broadband using DOCSIS 3.1. Wi-Fi 6E delivers the full benefit of the home broadband connection into the palms of the hands of single users. DOCSIS 4.0 – trialed by Comcast – will deliver an astonishing 10 gigabits per second to the home. Consumers are expected to unlock the full benefit of this multi-gigabit symmetric broadband service available to them in the next couple of years with Wi-Fi 7. We spoke to one of the industry's leading experts at Broadcom.
For operators to unlock the full value of advancing Wi-Fi standards they must be able to efficiently manage operations of the newest standards alongside legacy standards that older devices likely will still be using within a consumer's home network.  This means that extracting the right measurements and data from the home network will be essential. The next evolutionary step will be Wi-Fi 7.
"With DOCSIS 3.1 operators were for the first time able to deliver gigabit speeds over cable, and Wi-Fi 6 is an excellent delivery mechanism for such speeds inside the home, of course. Now we're pairing the 10 Gbps speeds of DOCSIS 4.0 with future Wi-Fi 7, which features 320 MHz channels and 4096 QAM modulation", says Stephen Palm, Senior Technical Director of Home Networks at Broadcom.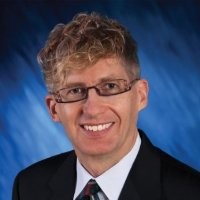 Stephen Palm has been with Broadcom for more than twenty years – and he is one of a relatively small group of technology professionals who have arguably had a huge impact on the massive global success of home broadband services (including Wi-Fi) over the past two decades. Stephen has contributed strongly to leading the ITU-T's ADSL and VDSL standards as well as developing test plans for – now archaic but at the time revolutionary – the IEEE 802.11g WLAN and WMM standards as well as more recently also the Wi-Fi Alliance's Wi-Fi EasyMesh™ standard.
The next evolutionary step for home networking is delivering the complete package for home gateways. For DOCSIS 3.1 that means including Wi-Fi 6/6E, while for DOCSIS 4.0 it is all about Wi-Fi 7, he says. Broadcom offers both.
But operator managed Wi-Fi, a superfast multi-gigabit premium router is not enough on its own since both new and old Wi-Fi devices – all the way back to Wi-Fi 4 – need to be managed in real time within the home. Add to this an increasing number of features in Wi-Fi 6E and 7, which in turn leads to a significant hike in management complexity. All of that requires a new set of tools in the toolbox, he says.
Enjoying this story?
Leave your email here and we'll get you all the latest Wi-Fi news.
"Operators have for a while had excellent tools for troubleshooting fibre and cable networks, and now that broadband services terminate at the Wi-Fi device, they expect similar visibility and management capability for Wi-Fi. This means that new tools are required – and one such set of  tools is the new Wi-Fi Data Elements program," says Stephen Palm. The idea behind Wi-Fi Data Elements is to give operators the insights required to deliver deterministic service quality, which for example is a must for glitch-free 4k video streaming, Cloud gaming, AR/VR, and more.
Broadcom is deeply involved in contributing to the Wi-Fi Alliance's Wi-Fi Data Elements certification, the first version of which was released by the Wi-Fi Alliance in 2019 (read more here). Work on Wi-Fi Data Elements is ongoing and is essential because the certification provides key information required to distill myriads of Wi-Fi parameters into the right management actions, Stephen Palm says.
"We are strongly committed to the Wi-Fi Data Elements program. Not only that, we in fact recommend that all operators ask their industry partners to make the next generation of Wi-Fi Data Elements happen sooner rather than later, because it will lead to a much, much better Wi-Fi quality of service as cable, fibre, and Wi-Fi technology evolves," says Stephen Palm.
/Claus.