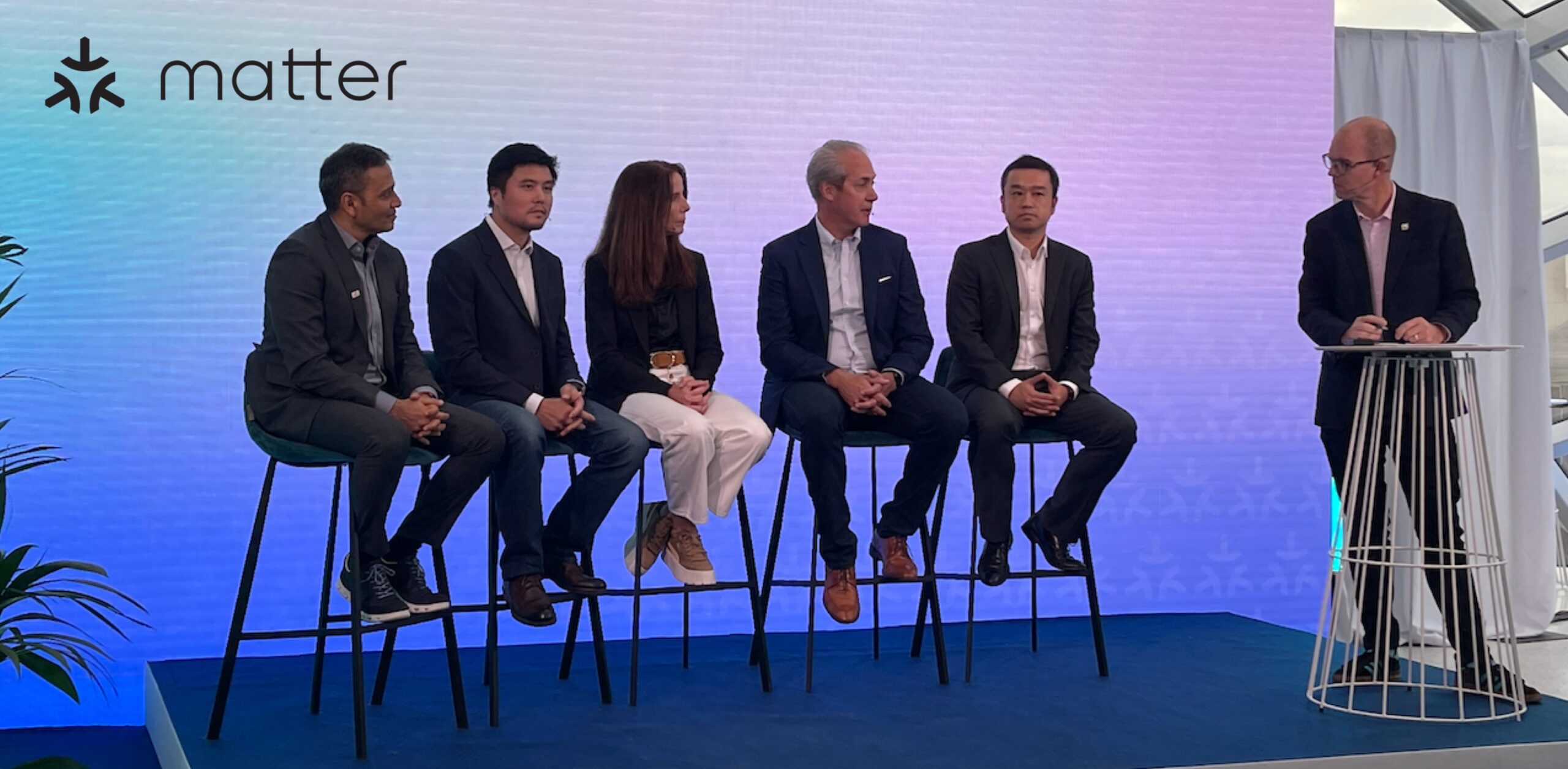 By Claus Hetting, Wi-Fi NOW CEO & Chairman
The new 'Matter' IoT standard kicked off in Amsterdam this week at a launch event featuring a slew of new smart home solutions from vendors big and small – and with Silicon Labs in a starring role. The company says the world of IoT is on its way to shipping 40 billion devices by 2030. Silicon Labs also says it aims to become "the Nvidia of IoT," referencing the meteoric rise of the now famous graphics processor brand. 
Could smart home IoT – based on Wi-Fi and Thread – be on the verge of a true mass market breakthrough? If you ask the companies behind Matter, the answer is a resounding yes. According to Silicon Labs – the chipset vendor right now powering much of the new Matter ecosystem – the world is headed towards shipping a staggering 40 billion IoT devices in 2030. Silicon Labs also believes in a short-term "hockey stick adoption" trajectory for Matter – and hence a steep growth rate for smart home IoT, too.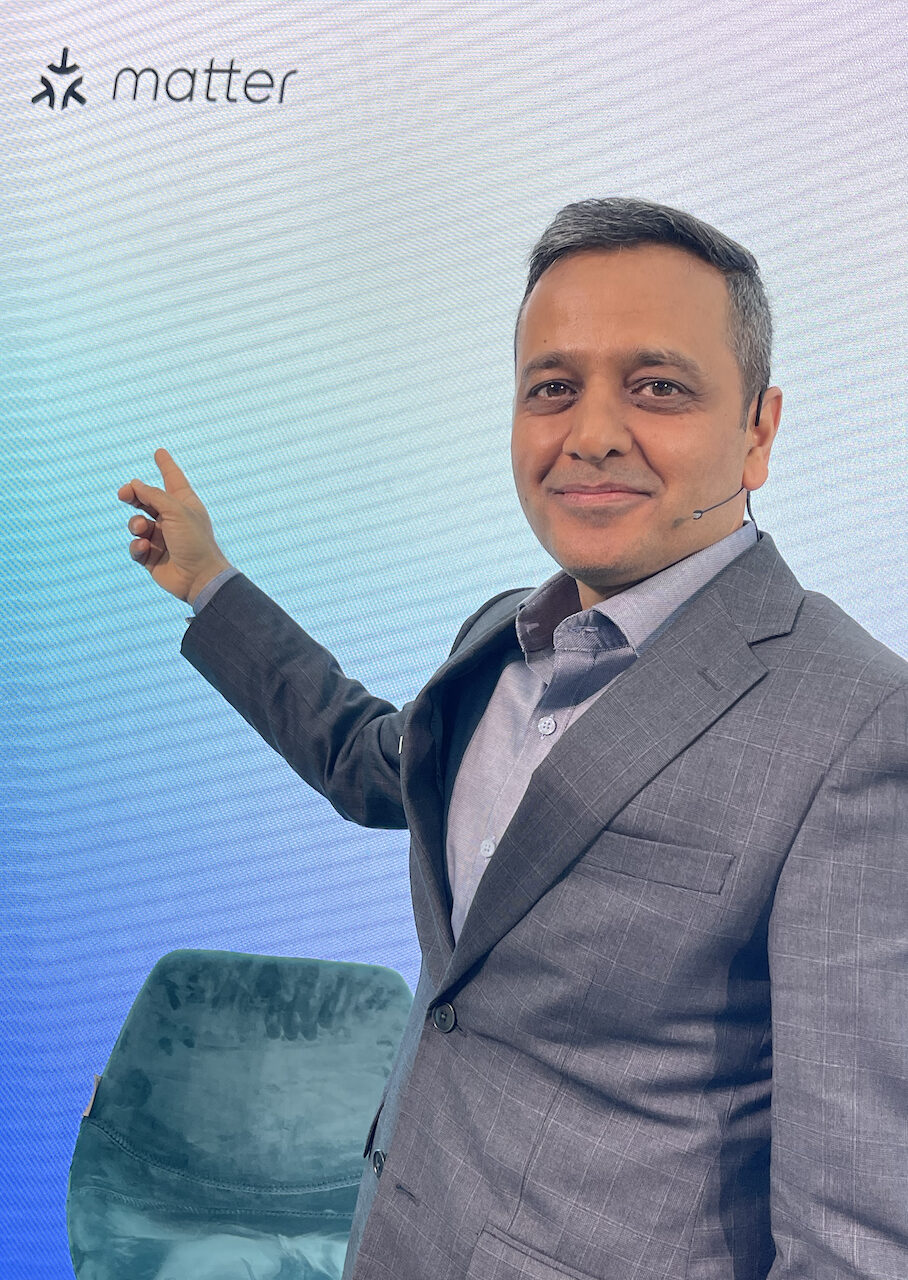 Version 1.0 of the Matter standard was launched last month and this week the initiative kicked off at Connectivity Standards Alliance's Matter press event in Amsterdam featuring many of the new standard's most passionate and deeply vested advocates.
Nearly three hundred companies have already joined the organisation and a couple of dozen were on hand in Amsterdam with demos and fresh insights into how the new standard is poised to transform the world of IoT.
The CSA says 190 devices are in the queue for being certified – or have already been certified – and that these include devices from tech giants such as Apple, Google, Amazon, Samsung, and more. Silicon Labs says it is finally time for consumers to experience an easy and consistent way of interacting with smart home IoT products regardless of vendor. "Consumers don't care about technology – they just want their smart home devices to work," said Manish Kothari, SVP Software Development at Silicon Labs.
And he's right, of course. How many would be consumers out there shy away from buying smart home products fearful (and rightfully so) that they're buying a DIY IT-project instead of real convenience around the home? Probably many. Manish Kothari also pointed out that Matter is not only about enabling a new generation of interoperable IoT devices but also about bridging the existing installed base to work with Matter.
"Matter is truly multi-protocol – which means already installed devices connecting on Wi-Fi, Zigbee, and Bluetooth are easily incorporated into a home Matter network via bridging. New Matter devices will use Wi-Fi or Thread and can be onboarded easily via BLE," Manish Kothari said at the event.  Silicon Labs is the largest semiconductor contributor of code to the Matter project – the company says – and many IoT device vendors with new Matter-capable devices already have Silicon Labs Matter-capable chipsets running under the hood.
Below: The CSA's introductory video on Matter.

So what will be the role of Wi-Fi within the new Matter ecosystem? If anything the case for Wi-Fi IoT will likely be strengthened. Most of the devices on display in Amsterdam were about home automation: Smart lighting, locks, door sensors, energy management – most of them not particularly bandwidth hungry. But even many of today's smart lightbulbs use Wi-Fi to connect – and the Matter standard is agnostic to connectivity protocol be it Thread or Wi-Fi. And an important prerequisite for Matter certification is that Wi-Fi devices need to be Wi-Fi certified for interoperability.
"A next phase of Matter will also include devices and use cases for industrial applications including building management, and will for example also support more bandwidth-hungry devices such as security cameras. Right now we've solved two of the most pressing IoT problems: Getting new devices onboarded easily, and getting them to work together, including legacy devices and regardless of vendor. It's a huge step forward for smart home IoT – and any kind of IoT," said Manish Kothari.
At Wi-Fi NOW we're delighted to announce that Silicon Labs is a new partner! In the coming months and into 2023 we will be showcasing the work of Silicon Labs in transforming the world of IoT.
/Claus.