By Claus Hetting, Wi-Fi NOW CEO & Chairman
Network services and consumer experience pioneer Plume has released their latest innovation: 'Full Stack Optimization' for home broadband services. The new set of features allows service providers to boost the home connectivity experience through the detection and optimisation of traffic flows according to application category. More than 50 million locations are now managed by Plume's Cloud platform, the company says.
Enjoying this story?
Leave your email here and we'll get you all the latest Wi-Fi news.
If you're a service provider chances are you would you want the performance of your subscribers' Wi-Fi networks to be finely tuned to deliver an exceptional connectivity experience – although this is arguably a complex task when applications are involved. Now Plume may very well have the solution to just that: The company recently released a set of features incorporating application-level optimisation into Plume's already sophisticated AI-driven Wi-Fi optimisation platform. The new 'Full Stack Optimization' solution was first unveiled at The Independent Show in Minneapolis, Minnesota on August 1.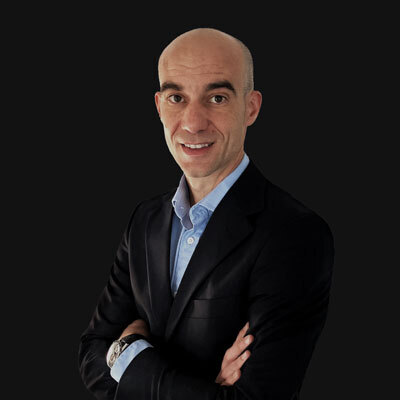 Plume says the new solution boosts the customer experience by introducing an intelligent data flow and application-aware layer to its existing device-aware 'Adaptive WiFi' service. "We're now optimising the experience for broadband subscribers by prioritising applications running on their home networks," says Miguel Vicario, Senior Director of Product Management at Plume responsible for Plume's adaptive Wi-Fi solution.
Since there will always be contention on the home Wi-Fi network, such optimisation is important, he says. "Bandwidth is prioritised in real time through an understanding of the unique performance needs of popular application categories including streaming, gaming, and video conferencing. At the same time, service providers can access performance and usage insights at the application category level, which they can use to better understand and improve their services and drive operational gains, such as increased customer satisfaction and reduced churn," says Miguel Vicario.
Until now, broadband customers may – for example – have been unhappy with the performance of latency-sensitive applications. But there has been no way of tuning the service to the unique needs of the application.  This will now change, he says. "The game changer here is that 'Full Stack Optimization' adds a much higher level of granularity to finely tune the Wi-Fi consumer experience. It also provides CSPs with the back-end insights to better support the subscriber," says Vicario.
The new suite of features can be controlled from Plume's 'Haystack' back-end support platform and embedded into OpenSync, Plume says. Service providers can use the additional application performance insight when testing hardware to ensure that the features fully support their specific use case. OpenSync is a critical part of the solution in that OpenSync firmware "enables granular identification of data down to application family," Plume says. Plume's services are Cloud-based and hardware-agnostic in that service providers can choose from more than 50 OpenSync-certified gateways (including mesh APs) provided by more than 30 hardware partners.
The new 'Full Stack Optimization' features have already started rolling out to service providers and their customers. Plume's Cloud now manages broadband connectivity and services for more than 50 million homes and small businesses and has connected over 94,000 different kinds of devices. Plume's AI-based algorithms benefit from collective machine learning across multiple geographies, topologies, and use cases to optimise consumer experience more effectively, the company says.
The company followed up its initial launch by introducing further enhancements at the US Fiber Broadband Association's Fiber Connect event in Orlando, Florida last month: By adding a home security application category and applying its Wi-Fi sensing solution, Plume now allows consumers to automatically prioritise the performance of home security applications when leaving home. This brings additional peace of mind, the company says.
/Claus.