By Claus Hetting, Wi-Fi NOW CEO & Chairman
DZS expands partnership with TalkTalk for broadband consumer experience management including Wi-Fi
DZS – a leader in smart home Wi-Fi connectivity optimisation – announced last month that it is expanding its partnership with TalkTalk Group, a major home broadband service provider in the UK. DZS has a longstanding relationship with TalkTalk also via DZS' acquisition last year of remote Wi-Fi management experts ASSIA. TalkTalk is the UK's fourth largest home broadband provider offering fibre-based data rates of up to 944 Mbps to the home.
DZS says the expanded partnership is one of "strategic collaboration" in order "to optimise broadband quality of experience for a large number of its direct and wholesale residential subscribers and business customers and improve efficiencies by leveraging market-leading DZS CloudCheck® and Expresse® Cloud EDGE software solutions." The TalkTalk and DZS (ASSIA at the time) collaboration won the Wi-Fi NOW Award for Best In-home Wi-Fi Product in 2019.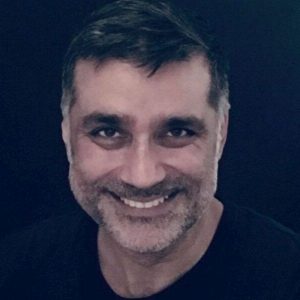 DZS' Chief Strategy Officer Tuncay Cil says DZS has recently racked up a number of significant broadband ISP wins of which the new TalkTalk agreement is but one. He also says that the nature of the broadband connectivity business is changing rapidly – and that ISPs are in a race to adapt to rising expectations from consumers.
"Today, end-to-end management of the consumer experience all the way to the Wi-Fi device in the home is beyond simply delivering connectivity. The consumer experience paradigm and all that it entails – including Cloud-based solutions for Wi-Fi – is today the centrepiece of ISP operations." Tuncay Cil will be speaking at Wi-Fi World Congress Americas in Rio de Janeiro on March 27-29. DZS is a Wi-Fi NOW Partner.
Morse Micro teams up with AzureWave for tiny Wi-Fi HaLow modules
Morse Micro is teaming up with Taiwan-based AzureWave Technologies for delivery of two of the world's smallest Wi-Fi HaLow modules – meaning two (nearly) complete Wi-Fi HaLow solutions ready for integration into new Wi-Fi HaLow-based IoT product hardware.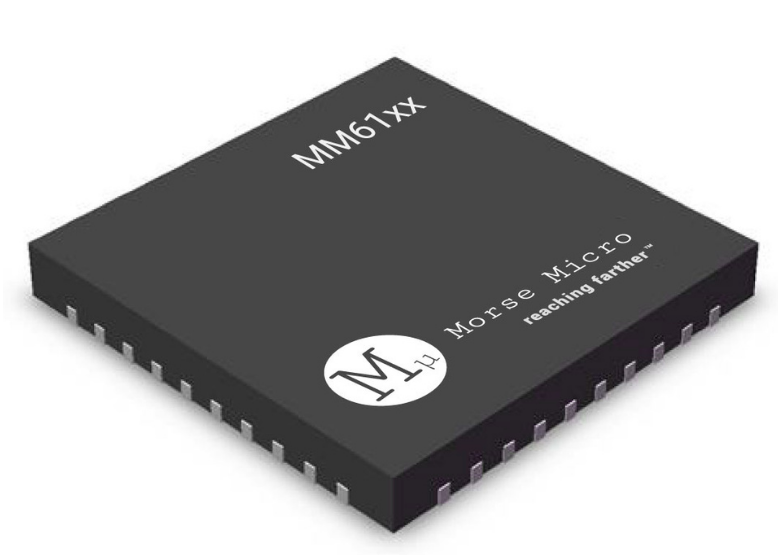 The dimensions of the two new AzureWave modules are 13 x 13 mm and 14 x 18.5 mm and both are based on Morse Micro's MM6108 Wi-Fi HaLow SoC. Morse Micro says the MM6108 is the industry's smallest, fastest, and lowest power Wi-Fi HaLow SoC, delivering 10x the range of traditional Wi-Fi solutions.
The modules are available for purchase directly from AzureWave, Morse Micro says. Morse Micro is a Wi-Fi NOW Partner and a winner of multiple Wi-Fi NOW Awards including in December of 2022 – read more here.
CommScope releases first Wi-Fi 7 retail-grade cable modem at CES
CommScope today released their first – and possibly the industry's first – retail-grade cable modem supporting Wi-Fi 7 and DOCSIS 3.1 The new SURFboard G54 is quad-band and designed to support multi-gigabit Internet plans with a comprehensive suite of Wi-Fi 7 features including multi-link operation, 320 GHz channels, and of course support for the full 6 GHz band. The peak speed for the device is 11.5 Gbps over Wi-Fi 7, CommScope says.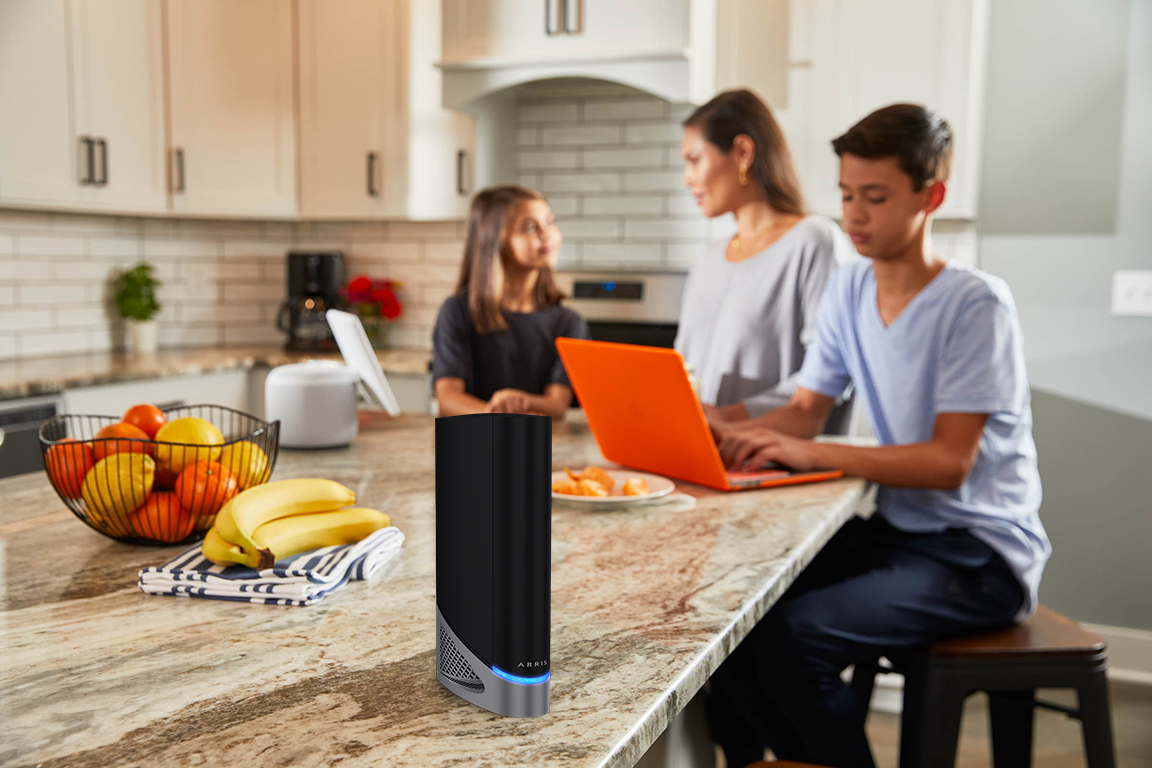 CommScope also says the four bands can either be managed automatically by the system or manually by the user for example by allocating 2.4 GHz to home IoT, one of two 5 GHz radios to Wi-Fi 5 and the other to Wi-Fi 6/7, while the final 6 GHz radio can be used for Wi-Fi 6E/7 devices. In this way highest-performing new Wi-Fi 6E or Wi-Fi 7 devices avoid being slowed down by legacy device interference or capacity limitations within the home.
In addition to new retail products, CommScope says it intends to showcase a range of new Wi-Fi 7 solutions for ISPs at this year's CES in Las Vegas including platforms for Wi-Fi optimisation and management, open-source gateway technology, and more.
South Africa proposes to release lower 6 GHz band to Wi-Fi
South African regulator ICASA has opened a consultation into opening the lower half of the 6 GHz band to Wi-Fi. The move comes after organisations such as WAPA (Wireless Access Providers Association) and others have argued strongly in favour of the release of the band as soon as possible.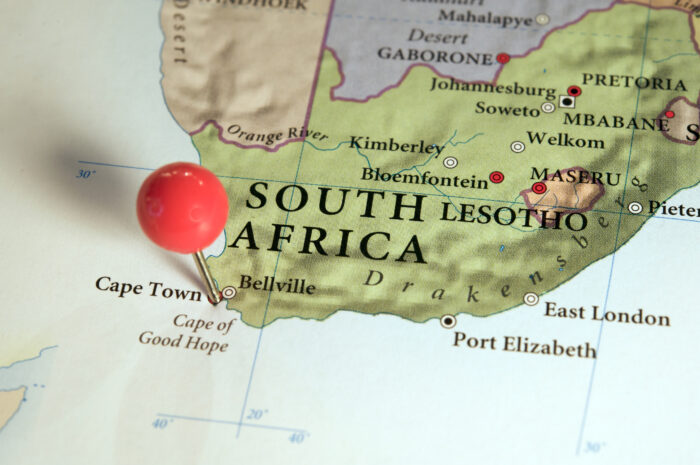 Only a small number of African countries – including Kenya and Morocco – have thus far released any 6 GHz band to Wi-Fi. It is largely expected that ICASA will go ahead with the new regulation. Meanwhile the WAPA industry organisation will continue to push for full band 6 GHz and standard power operation with AFC, says WAPA executive committee member Paul Colmer.
Wi-Fi NOW CEO & Chairman Claus Hetting spoke at length about new Wi-Fi standards including the benefits of the 6 GHz band at WAPA's yearly conference in Johannesburg, South Africa, in October of 2022. With ICASA in the audience and participating in the discussion, this may also have contributed towards the regulator's recent decision. For more on 6 GHz Wi-Fi for South Africa also see this local news report.
/Claus.