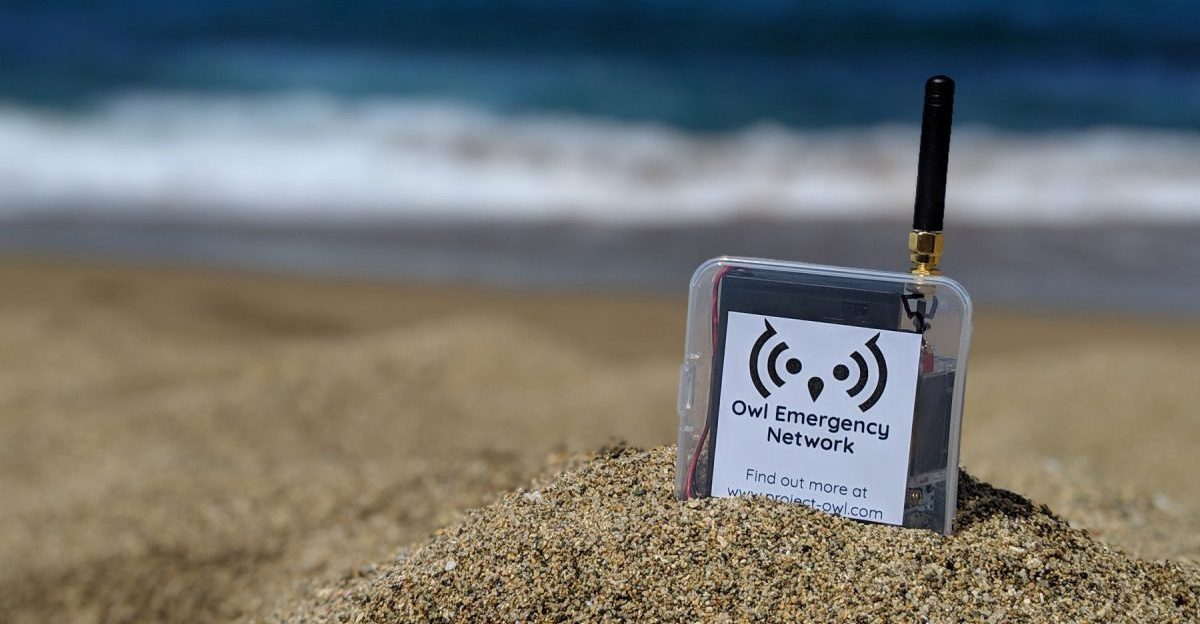 By Martynas Tovarovas, Wi-Fi NOW Staff Writer
Lack of communication is one of the main reasons why people disappear during natural disasters. Once cell towers and cables start breaking down, rescue teams have a hard time searching for survivors. That's why a group of New York-based engineers have decided to solve this problem by inventing a innovative new way of establishing emergency Wi-Fi networks in disaster-stricken areas.
IBM-backed startup Project Owl is set to change the way we respond to natural disasters with innovative new Wi-Fi devices that can be attached to trees, sand dunes, balloons, or even thrown into water. If your neighbourhood ever got struck by a hurricane or severe flooding, an emergency Ducklink could be hiding somewhere and providing Wi-Fi for those in need.
A Ducklink, or simply a Duck, is a small radio device cased within a 3D-printed rubber enclosure. The Ducklink unit connects to consumer devices such as smartphones or laptops via Wi-Fi. For backhaul the Ducklink uses Wi-Fi and – for extending the range up to a mile – a simple LoRa radio.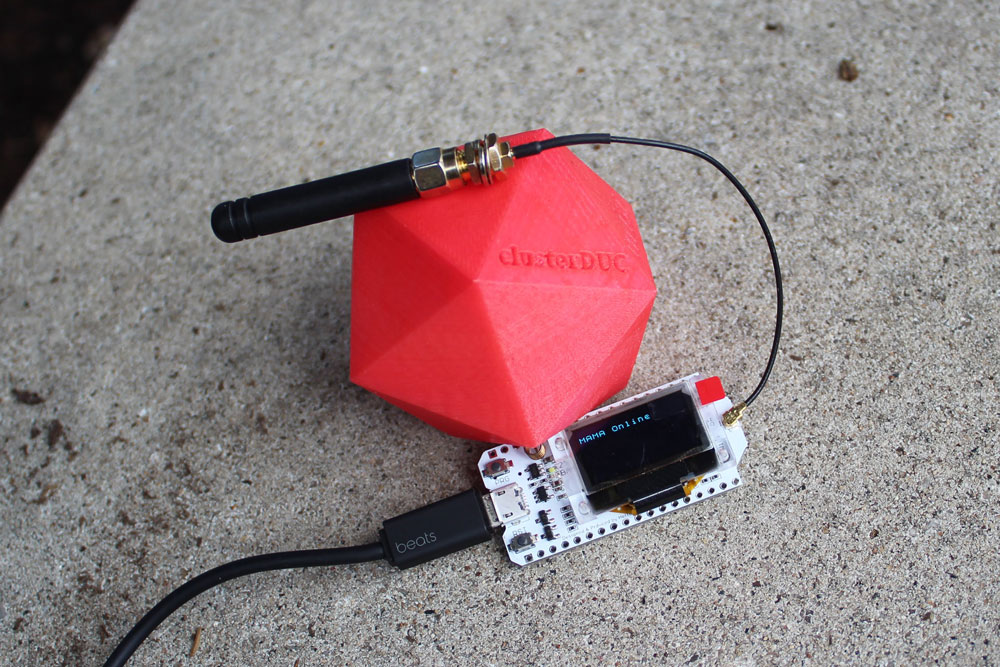 "The Duck itself is just an IoT hardware board with a LoRa radio, Wi-Fi capability, and a processor with some memory. Combining these with a software platform results in a device that can connect to Wi-Fi-capable devices and to other Ducks. When a lot of Ducks are deployed together they form what we call a Clusterduck, which is a meshed network. Using our system means you can create a large mesh network really quickly," says Bryan Knouse, CEO of Project Owl.
The Ducks are weatherproof and multi-terrain capable. They are floatable and can be deployed as buoys or even attach to buildings or tall structures. The design was inspired by the shape of domes used to protect radar antenna installations, the company says.
Once the devices are connected an emergency Wi-Fi network will pop up on the smartphone SSID list directing users to a portal from which they can notify first responders. The central hub of the network is the Mamaduck, which incorporates connectivity to cloud service that in turn connects to all the Ducklinks. The Mamaduck keeps track of how many survivors are accessing the emergency portal.
"We are working hard to make the Ducks last longer, perform better, as well as get smaller and more rugged. There are many applications of this technology in a few different industries, so we are exploring just where it might be useful to have them.  We have only scratched the surface of global connectivity and I hope Project Owl's technology can facilitate new methods and capabilities for communication especially in places where there is none," says Bryan Knouse.
Project Owl – which won IBM's Call for Code Global Challenge in 2018 – plans to trial the equipment in simulated environments across world. They then want to test the Ducklinks during smaller emergencies before deploying them alongside full-scale disasters. The goal is to focus on regions with unusual weather patterns such as China, India, the Philippines, and certain parts in the US.
/Martynas