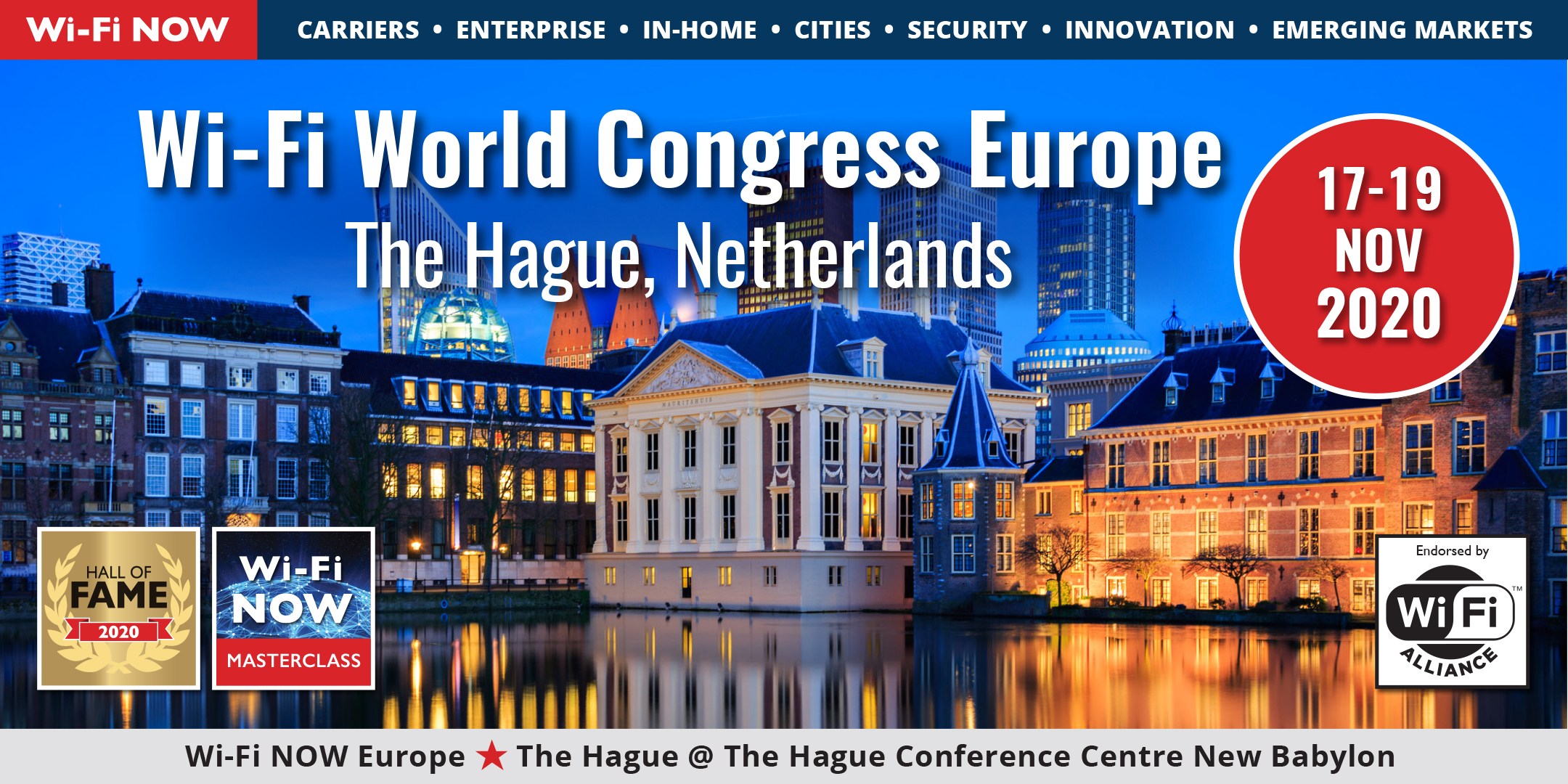 By Claus Hetting, Wi-Fi NOW CEO & Chairman
We're delighted to announce that this year's Wi-Fi World Congress Europe will be held in the Hague, the beautiful capital of the Netherlands, on November 17-19. We've been there before (in 2017) – and that was a big success – so now we can't wait to take our event series back to one of Europe's most people-friendly and historic capitals. The event will be held at The Hague Conference Centre.
As usual we will be covering the full breadth of the Wi-Fi industry – from home to enterprise to carriers and with lots of focus on opportunity and innovation – with our three-day conference program and exhibition. The Hague will conclude our Wi-Fi World Congress series for 2020 and will follow our US event (in Redwood City May 12-14) and our APAC event (in Bangkok September 22-24).
The Hague is within easy reach of most European countries – even by rail or car – and just 30 minutes from Amsterdam International Airport (Schipol), which is a major international travel hub. This year we'll be conducting the event at the nearly brand-new Hague Conference Centre facility, located close to the Hague's main train station.
If you are involved in Wi-Fi and if you're interested in a role at the Wi-Fi World Congress Europe, contact us now – our conference program will be filling up very quickly. For more details and sponsorship opportunities, contact our event director Jane Mølgaard at [email protected].
/Claus.