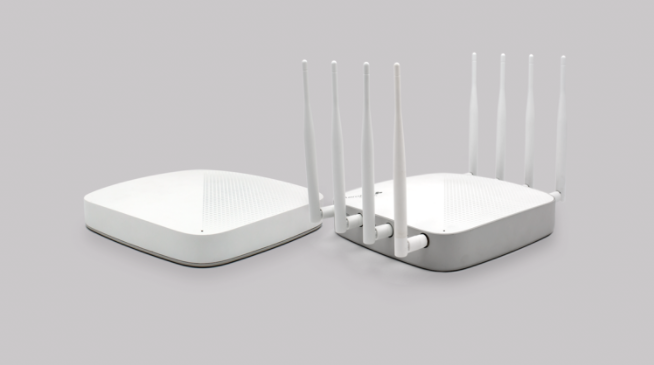 By Claus Hetting, Wi-Fi NOW CEO & Chairman
As the first US-based Wi-Fi access point provider, Aerohive last week announced their plans to release a family of 802.11ax products by mid-2018. That makes Aerohive – as far as we know – only the second enterprise-grade AP-provider in the world to announce 802.11ax products. 
The announcement was released as a carefully-worded 'statement of direction' on January 25. According to this corporate blog entry, the new APs are expected to begin shipping in early Q3 2018. The APs will retail from US$1199 to US$1399, the company says.
The family of ax-devices will include three new models that are all 4×4 capable. The highest-priced product – the AP650X – will support 8 external antennas and is intended for industrial environments or wherever specialised antennas are required. More information can be found here.
While it's still early days for 802.11ax APs, all major chipset vendors – including Quantenna, Qualcomm, Broadcom, Intel, and Celeno – have released 802.11ax solutions. Only one other major enterprise-grade AP provider has released actual AP products, and that's Huawei – whom for a variety of reasons is mostly not a popular supplier in the US.
Judging from the inclusion of an Aerohive executive's quote in Broadcom's 802.11ax press release here from August of last year, it's a pretty good bet that Aerohive's new ax-capable APs will be powered by Broadcom chips. Thus far, no 802.11ax client devices have been released.
/Claus.
Below: Aerohive's useful reference guide to 802.11ax – click here to download the high-res version.