By Claus Hetting, Wi-Fi NOW CEO & Chairman
Award-winning wireless networking startup Airvine and Wi-Fi NOW – the media and advisory group dedicated to the Wi-Fi industry – are joining forces to drive forward the compelling case for the 'all-wireless enterprise'. Ultra high-capacity 60 GHz backhaul is poised to bring an end to last-century, costly, time-consuming, and inflexible enterprise cabling. And Airvine has the technology to do exactly that.
What's the hottest technology in Wi-Fi right now? Most would probably say Wi-Fi 6 and 6E – but let's not forget: Wi-Fi is nothing without high-capacity backhaul – and with so much new 6 GHz Wi-Fi spectrum now available, now is also the right time to revisit how enterprise backhaul networks should be built. Enter Airvine: Ultra high-capacity 60 GHz enterprise backhaul that even shoots through walls. We believe this is the future of enterprise networking.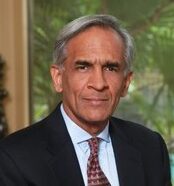 And that is why we are delighted to announce that Airvine and Wi-Fi NOW will be working closely together for the duration of 2021 to drive forward the case for 60 GHz enterprise backhaul and hence the all-wireless enterprise. Throughout the year we will be showcasing the breakthrough work of Airvine on all our channels, including special webinars, product demonstrations, interviews, and of course presentations and discussions at our Wi-Fi World Congress 2021 events.
"We're delighted to work together with Claus and his team and to be part of the expansive and exciting Wi-Fi NOW community. We're on a journey of technological evolution and discovery – and who better to travel with than the Wi-Fi industry leaders," says Vivek Ragavan, CEO of Airvine.
As a testament to the promise of Airvine technology, the company won the coveted Best Enterprise Wi-Fi Solution Award at the 2020 Wi-Fi NOW Awards earlier this month. For more about the Wi-Fi NOW Awards, also see here. 
"We're totally excited to be working with Airvine on shaping the future of enterprise networking. Airvine is probably the most inspiring wireless startup I've seen for a decade. And as the technology evolves – and Airvine products are released into the wild – I believe we'll see a real transformation as to how enterprise networks are designed, deployed, and utilised," says Claus Hetting, Wi-Fi NOW CEO & Chairman.
/Claus.