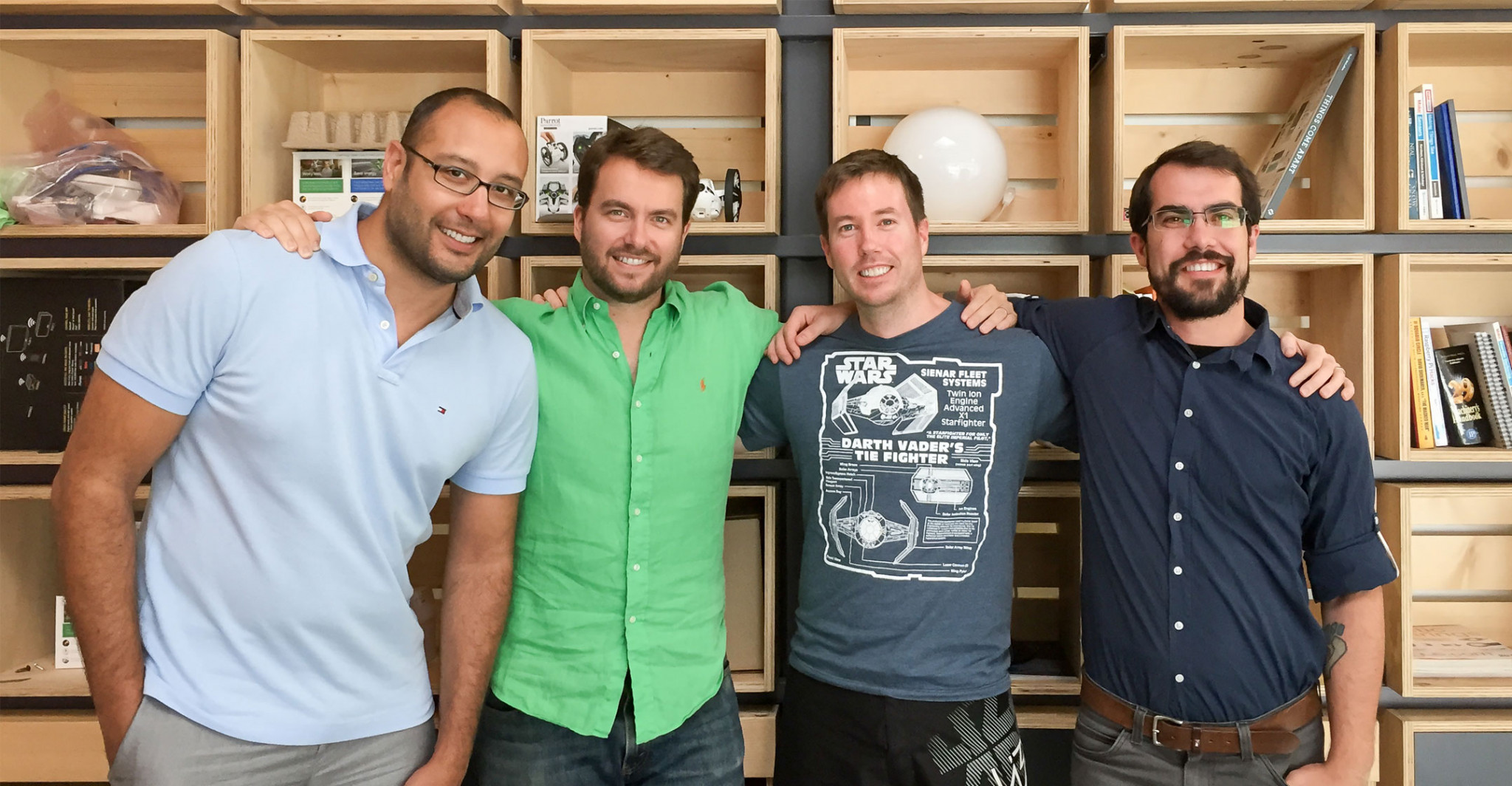 Congratulations to the founders of Cape Networks! From left to right: Fouad Zreik, David Wilson, Ross Douglas and Michael Champanis. Photo courtesy of Techcentral.co.za.
By Claus Hetting, Wi-Fi NOW & Chairman & CEO
A number of companies have been on the Wi-Fi acquisition trail as of late. Here's a quick roundup of this week's takeover news.
HPE/Aruba snaps up a small Wi-Fi tech jewel
Enterprise Wi-Fi leader HPE/Aruba has snapped up one of the most promising Wi-Fi startups in recent years: Cape Networks. The company – a Wi-Fi NOW 2017 Best Wi-Fi Startup award winner – has in record time successfully developed and deployed technology allowing enterprises and service providers to troubleshoot Wi-Fi services as seen from the device point of view. The solution uses a combination of in-house developed hardware and AI-based Cloud software.
Aruba says that the Cape Networks acquisition "will expand Aruba's Artificial Intelligence (AI) powered networking capabilities with a sensor-based service assurance solution" according to this press release. Effective Wi-Fi service assurance has long since proven a difficult challenge to crack, and hence Cape's technology should add significant value to the HPE/Aruba Wi-Fi portfolio.
Cape's clients include South Africa-based Wi-Fi service provider VAST Networks as well as some Marriott hotels, the Cape website says. Cape Networks was founded in Cape Town, South Africa, in 2014 – hence the name. Wi-Fi NOW TV interviewed Cape founder David Wilson last year.
Foxconn poised to buy Belkin & Linksys for $866M
Blink and you missed it: Taiwan-based consumer electronics manufacturing giant Foxconn – famous for manufacturing the iPhone – intends to buy household-name Wi-Fi router company Belkin for $866 million USD in cash. The deal includes all of the Belkin, Linksys, Wemo, and Phyn brands. The acquisition was announced in this press release of March 26.
California-based Belkin will continue to operate under its existing family of brand names, the company says. Given the US government's newly-found propensity for blocking foreign acquisitions, the takeover may not be a done deal just yet. It still has to pass scrutiny by the US Committee on Foreign Investment. For more on the deal, see this excellent news report from The Verge.
/Claus.