By Claus Hetting, Wi-Fi NOW CEO & Chairman
Today Broadcom released what they aptly describe as a Wi-Fi 7 'product ecosystem' that includes chipsets for phones, home gateways, and enterprise APs. The new solutions will boost phone Wi-Fi 7 speeds to 5 Gbps and reduce latency with as much as a factor of 100, Broadcom says. Meanwhile Broadcom is now fostering the emergence of Wi-Fi 7 products with a whopping 63 times higher transmit power (with AFC) in the 6 GHz band. The company is the first Wi-Fi silicon provider to release a suite of Wi-Fi 7 chips.
As momentum for 6 GHz Wi-Fi picks up around the world, Wi-Fi silicon vendors are stepping up to the challenge of delivering the chipsets that will power the next great leap forward in Wi-Fi connectivity. Today leading Wi-Fi chipset vendor – and supplier to phone giants Apple and Samsung – released a trifecta of Wi-Fi 7 products for phones, home gateways, and enterprise-grade access points.
Broadcom's new Wi-Fi 7 family of chipsets arguably deliver enough raw connectivity power to launch the world of networking and devices into an entirely new paradigm. For phones the Wi-Fi connectivity speed will now reach 5 Gbps while home gateways and APs will deliver up to 18.7 Gbps of tri-band data rate of which 10 Gbps is throughput on the 6 GHz band, the company said in the press release here.
Leaps in home broadband speeds drive the need for Wi-Fi 7
And if you think that is way more speed than you will ever need – especially since your home broadband connection doesn't deliver that much – then think again, Broadcom says. AT&T announced already in January home broadband speeds of up to 5 Gbps over fibre while Comcast tested also in January of this year DOCSIS 4.0 data rates of up to 4 Gbps. Broadcom expects 10 Gbps speeds to the home to become commonplace by 2024 – and wireless needs to keep up, says Chris Szymanski, Director of Product Marketing & Technology Strategy at Broadcom.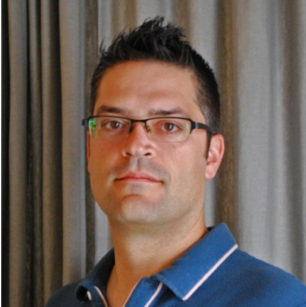 "Not only do Wi-Fi speeds need to keep up with the broadband rates that we're seeing today, Wi-Fi speeds actually need to be faster, or your network can lag. For extremely low-latency and high data rate performance, the Wi-Fi must be the fattest part of the broadband pipe. And that's exactly what is going to happen with the Wi-Fi 7 solutions we're introducing," says Chris Szymanski.
And as far as latency and capacity is concerned, the new Wi-Fi 7 product family delivers. Broadcom says the new solutions work extremely well even as more devices contend for airtime. In congested networks they will boost network capacity with up to five times while worst-case latency will be reduced by a factor of a 100, Chris Szymanski says.
The specs are driven by (in many markets) access to 1.2 GHz of pristine 6 GHz band, 320 MHz channels, 4095 QAM modulation, and multi-link operation (MLO) for big improvements in both latency and determinism.
"Excellent spectrum availability for standard power Wi-Fi 7"
But that is not all. What may ultimately become the most consequential Wi-Fi 7 feature is standard power Wi-Fi in the 6 GHz band, which according to FCC rules needs to be controlled by the AFC function. Standard power Wi-Fi 7 will deliver 63 times higher transmit power compared to indoor low-power 6 GHz Wi-Fi, Broadcom says. This of course leads to much longer connectivity range both indoors and out.
And although any 6 GHz standard power device or AP is subject to the possible spectrum constraints of an AFC system, such constraints are in most cases relatively minor. Chris Szymanski says a prototype of the OpenAFC indicates that there is plenty of available 6 GHz band for Wi-Fi operation even in areas where you might expect heavy 6 GHz microwave usage that must be protected against interference.
"Our studies using our OpenAFC-based platform show there is excellent spectrum availability for the residential market pretty much everywhere in the US. Standard power Wi-Fi 7 will be a huge boost to connectivity outdoors but certainly also in the home and for the enterprise," Chris Szymanski says.
Meanwhile Broadcom partners are already looking ahead to a new world of Wi-Fi 7 networking. "We look forward to combining our expertise in creating best-in-class Wi-Fi products with technology from our long-time partner, Broadcom, to maximise the benefits of Wi-Fi 7 and bring to market offerings that allow our customers to do more than they ever thought possible with their Internet-connected devices," says David Henry, President & GM of Connected Home Products and Services, at NETGEAR.
For more about Broadcom's new family of Wi-Fi 7 chipsets released today read here. Broadcom says samples of the new chipsets are available for customers already now.
/Claus.