Guest Blog by Michael De Nil, Co-founder & CEO, Morse Micro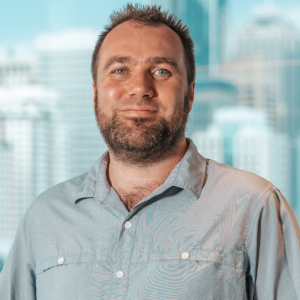 Security camera systems providing 24-hour, real- time video monitoring are proving to be one of the most effective methods of addressing a wide range of security challenges across public and private sectors. However, research shows that 75% of surveillance failures are attributed to network-related issues, such as poor connections and lost signals. From a security perspective, this is unacceptable.
Market drivers for home security cameras
According to the U.S. Department of Justice, there are 2.5 million burglaries a year in the United States1. In addition to burglaries, where a thief breaks into a house, there are an increasing number of "porch pirates". This term refers to thieves who steal packages that have been left outside a property by delivery personnel (e.g. Amazon deliveries). It is estimated that 260 million parcels2 have been plundered in this way across America.
Security cameras are proven to be an effective way to monitor and protect homes. In fact, homes with such systems installed are 300% safer from break- ins than those without3. It should come as no surprise then that an estimated 20% of U.S. homes have security cameras.4
Security cameras can serve other purposes too. They can document natural disasters for insurance purposes, which often results in lower insurance premiums for homeowners. In addition, some security cameras offer features such as fire protection with early warnings for smoke, heat, and carbon monoxide. These devices are fast becoming integrated into automation systems that enable smarter, more efficient, and better-connected homes.
Home security camera options
According to Global Market Insights Inc, the wireless home security camera market is expected to reach $25 billion by 20305. Today, there are three types of home security camera driving this growth: wired, wireless, and wire-free.
Wired cameras: Transmit their video through a wire to a main hub. They also receive their power from a wire, from either a mains outlet or Power over Ethernet (PoE). These cameras are typically installed by professionals and may use local or cloud storage for video footage, offering clear video and audio signals. However, they require wiring that can be costly to install and cumbersome to hide. This limits where they can be installed and makes them difficult to move. Often it is difficult or impossible to retrofit existing buildings with wired cameras.
Wireless cameras: Use a wireless data link to transmit footage. The wireless link can be Wi-Fi or cellular. Due to the large cost of connecting devices via cellular, a Wi-Fi link is usually used. Although the data link is wireless, these cameras still require a power cable to be plugged into an outlet.
Wire-free cameras: Have the same characteristics as wireless cameras but do not use any wires at all. They run on removable or rechargeable batteries and upload their footage to the cloud or a local storage drive. They offer a clean, simple installation, making them a good option for renters, as they are easy to set up and remove.
The connectivity challenge
Research shows that 75% of surveillance failures (for example gaps in footage and blurry footage) are attributed to network reliability issues. From a security perspective, this is unacceptable.
But what exactly is causing these failures?
Today, most wireless and wire-free cameras usually use conventional Wi-Fi (e.g. Wi-Fi 4, 5 or 6). As we mentioned, these cameras are popular due to their clean installation, ability to upload content to the cloud, and ease of use. However, these options may be affected by RF interference and have limited signal range meaning they struggle to give the robust, long-range data connections that are in demand.
Issues with traditional Wi-Fi 4 and 5
Wi-Fi 4 and 5 are found in most US homes and have become an important part of IoT networks. However, they have limitations when it comes to supporting security cameras which are generally placed a long way from the home Wi-Fi gateway (e.g. outside the house). The limited range of conventional Wi-Fi presents a severe restriction on the placement options for these cameras. Let's not forget, conventional Wi-Fi was designed as a wireless alternative to short ethernet cables. It does this job very well. But it was not designed to reach the farthest corners of a property.
Additionally, traditional Wi-Fi struggles when dealing with:
Congestion: On a busy network or if your signal strength is weaker than optimal, traditional Wi-Fi​ will struggle to transfer files or support the connectivity speeds required for real-time monitoring
Interference: The radios that make Wi-Fi work are prone to interference; cell phones, microwave ovens, walls – almost everything around us can interfere with Wi- Fi signals resulting in unreliable performance
There is a market opportunity for cameras that can guarantee robust network connectivity, even at long range and through obstacles such as walls and windows.
Benefits of Wi-Fi CERTIFIED HaLow
Wi-Fi HaLow is based on the IEEE 802.11ah standard, which was specifically designed for long-reach, battery-powered IoT applications. It has far greater reach than conventional Wi-Fi due to several factors.
First, Wi-Fi 4 and 5 operate on high radio frequencies (RF); 2.4GHz and 5GHz bands. The higher the RF the shorter these signals travel in free space. Wi-Fi HaLow operates on sub-GHz RF (902 MHz – 928 MHz in the USA). As these frequencies are lower than those of conventional Wi-Fi the signals travel further. In a security camera setting, this means that Wi-Fi HaLow cameras can continue to send video, even at distances far greater than those at which Wi-Fi 4 and 5 cameras lose their connections.
Second, sub-GHz signals pass through objects, such as walls, windows and doors far better than conventional Wi-Fi signals. This means that Wi-Fi HaLow signals are far less affected by building structures than conventional Wi-Fi signals and can even reach outdoor locations with ease.
Third, the RF frequencies that conventional Wi-Fi operates at are typically very congested with high levels of interference. 2.4GHz is used by Wi-Fi, Bluetooth and microwave ovens resulting in high levels of interference for any cameras trying to use a 2.4GHz Wi-Fi link. The 5GHz Wi-Fi technologies suffer less congestion, but the range of 5GHz is less than that of 2.4GHz (due to their higher operating frequencies).
Last, Wi-Fi HaLow utilizes narrower channel bandwidths than conventional Wi-Fi. The narrower the channel bandwidth the further RF signals can travel. Wi-Fi HaLow can use 1MHz channels whereas the lowest channel bandwidth that conventional Wi-Fi can use is 20MHz.
In addition to the extended range of Wi-Fi HaLow compared to conventional Wi-Fi, other benefits of Wi-Fi HaLow include:
Support for more than 8,000 devices with a single access point (AP), making it suitable for large deployments of IoT devices.
Support for the latest Wi-Fi security features, including WPA3 and AES.
Extended battery lifetimes for cameras and other IoT devices running on batteries due to its energy-efficient features when compared to Wi-Fi 4 and 5.
License-exempt and based on the open IEEE 802.11 standard, which simplifies installation and reduces operating costs as there is no need for proprietary gateways, controllers or hubs.
Conclusion
Wireless cameras have become a centrepiece of home security systems. The combination of wireless connectivity, typically through Wi-Fi, and battery power greatly simplifies the deployment and setup of security cameras in smart home applications.
However, traditional Wi-Fi 4 and 5 technologies may not meet the need for longer range, improved penetration through obstacles, and longer battery life without adding significant cost and complexity to the home network. In some cases, multiple access points may be required to extend wireless range and enable the required coverage when deploying security cameras in and around larger homes and yards.
Wireless security camera vendors are now considering Wi-Fi HaLow technology as a much- needed alternative to conventional Wi-Fi protocols. Operating in the sub-1 GHz frequency band, Wi-Fi HaLow offers longer range and better penetration through buildings than other types of Wi-Fi, making it ideal for use in security cameras that may be placed in hard-to-reach locations.
Wi-Fi HaLow​ also has lower power consumption than traditional Wi-Fi 4 and 5, making it suitable for battery- powered security cameras that need to conserve energy to extend battery life. Finally, Wi-Fi HaLow can support a larger number of connected devices without sacrificing performance, making it ideal for environments with many security cameras, such as large buildings or expansive outdoor areas.
While conventional Wi-Fi is the most ubiquitous wireless communications protocol in use today, Wi-Fi HaLow has emerged as a superior choice for applications like wireless security cameras that require a unique combination of longer range, better penetration, lower power consumption and support for more devices. No other protocol comes close to meeting the unique requirements of battery-powered wireless security cameras as effectively and efficiently as Wi-Fi HaLow.
Next- generation Wi-Fi HaLow video cameras will reach farther with sub-GHz signals, operate longer on batteries and will be easier to deploy than existing cameras that connect with traditional Wi-Fi.
Footnotes:
1.   https://bjs.ojp.gov/?tid=321&ty=tp
2.   https://www.safewise.com/blog/metro-areas-porch-theft/
3.   https://www.alarms.org/burglary-statistics/
4.   https://www.safehome.org/data/home-security-statistics/
5    https://www.gminsights.com/pressrelease/wireless-home-security-camera-market
/Michael De Nil