By Claus Hetting, Wi-Fi NOW CEO & Chairman
A increasing number of countries are on track to allow standard power Wi-Fi operation in 6 GHz with AFC* – and now even European regulators have begun studying the approach. Cisco says AFC or equivalents will likely be adopted everywhere across the globe. The benefits are impressive and AFC's introduction could be the long awaited watershed moment for dynamic spectrum sharing in general. 
What do you do when you can't find any more unused spectrum to operate in? Simple. You look for new ways to share. AFC – the brainchild of a handful of visionary wireless engineers looking for ways to allocate more spectrum to Wi-Fi – is now well on its way to be adopted by countries across the globe including in North America, Asia, the Middle East, and elsewhere. Even European regulators (CEPT/ECC) have recently begun studying the applicability of database lookup schemes to support 6 GHz Wi-Fi at higher power.
The idea is simple: If you want to operate Wi-Fi at standard power both indoors or out, first make sure there are no incumbent (non-Wi-Fi) users of the same spectrum near you that your Wi-Fi signals could interfere with. The FCC has defined the calculation methods to be applied by the AFC service. A number of practical implementations of AFC already exist including Open AFC and others although none have thus far been certified by the FCC. This is expected to happen towards the end of this year.
AFC does exactly what is needed to protect incumbents
And while regulators in different countries may eventually name their database lookup schemes differently (AFC is the US name) Cisco says this type of spectrum management will likely gain global adoption eventually. The opportunity to transform the world of Wi-Fi specifically and spectrum management in general is real and significant. AFC is poised to become an integral part of Wi-Fi radio resource management residing in the Cloud, says Cisco Wireless CTO, Matt MacPherson.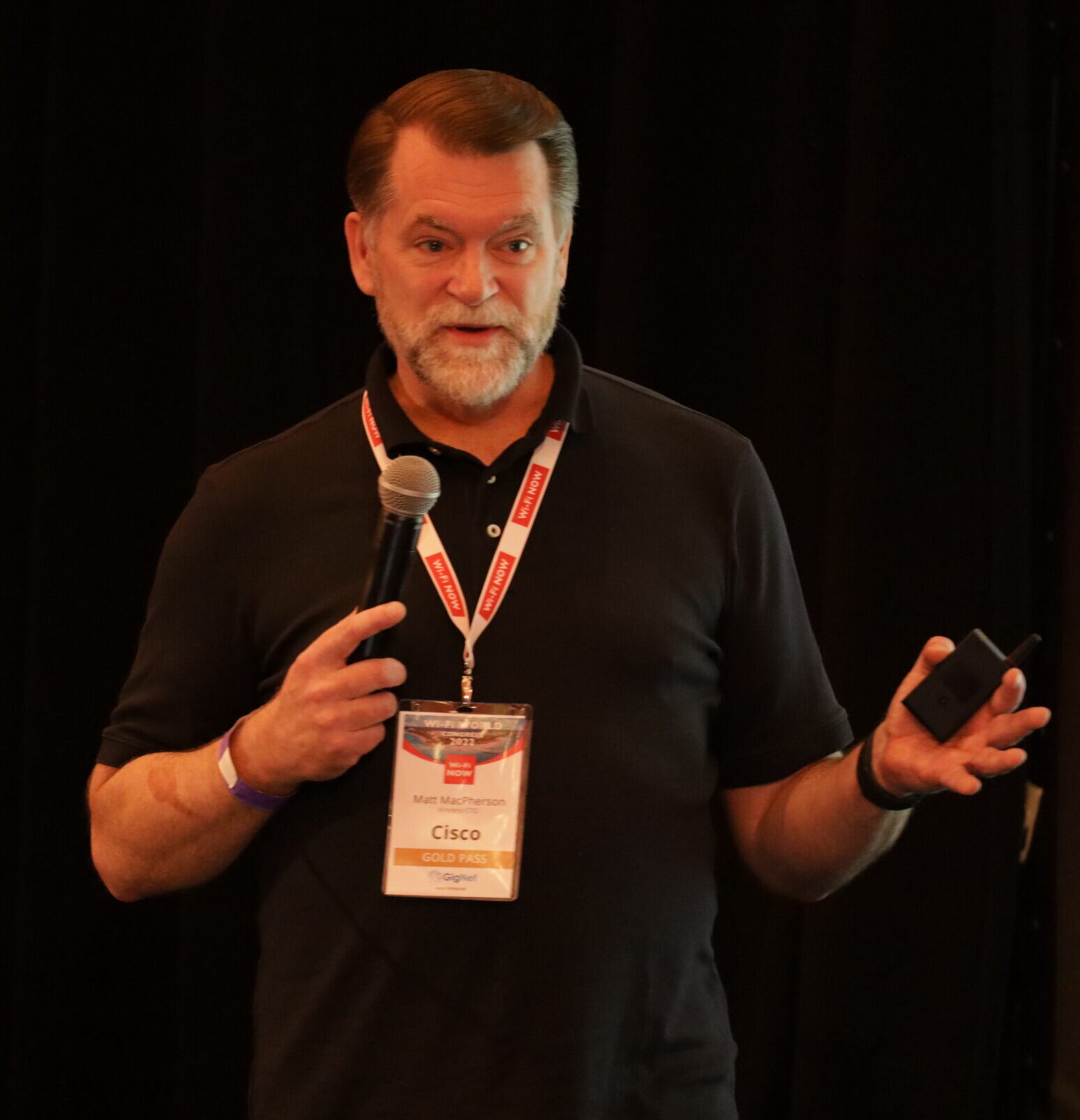 "AFC is powerful because it is designed to be agile. We know that new deployments in the 6 GHz band – for example when a utility deploys a new 6 GHz microwave link – will be protected from any Wi-Fi interference within a day, while existing incumbents are protected immediately. AFC does exactly what is needed and at the same time offers very substantial spectrum management and overall efficiency benefits," Matt MacPherson says.
Cisco has already made multiple investments into AFC platforms including Open AFC, the company says. But eventually, the interface between Wi-Fi APs and AFCs should be standardised, so that any standard power 6 GHz AP should – assuming all relevant certifications and interoperability standards are in place – interwork nicely with any certified AFC, Cisco says. So far the list of potential AFC operators – as submitted to the FCC late last year – has consolidated and shrunk to about seven contenders.
AFC services will likely be free – for the most part
Most AFC functionality will probably be provided by Wi-Fi vendors or service providers, which means that vendor-deployed AFC services will likely be included at no additional cost to enable standard power Wi-Fi APs or devices. But some AFC operators have been conceived as for-profit ventures that expect to sell the service. Cisco Principal Engineer and Director of Global Wireless Policy Scott Blue says that there could be some room for differentiation between AFC operators.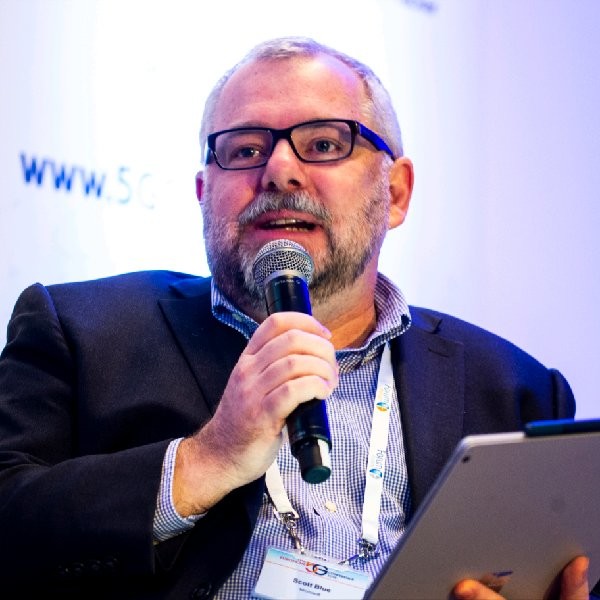 "Some AFC operators may choose a very conservative approach while others may go through extra effort. For example, an AFC could take site measurements into account when calculating spectrum availability and hence – possibly – yield more available spectrum resources while still operating within the FCC rules. You could say that some services could provide a form of 'spectrum mining' and differentiate by extracting more spectrum at a given location," says Scott Blue.
He also points out that it is the responsibility of incumbents to enter the correct technical information about their licensed 6 GHz microwave deployments into the FCC's ULS (Universal Licensing System) database, which is the database queried by the AFC.
Smart home, FWA, and large enterprise drive demand
So what will standard power 6 GHz Wi-Fi mean in practice for the world of connectivity – and what use cases are driving market demand? While low power indoor Wi-Fi 6E is great for high capacity home networking and mesh, standard power 6 GHz will deliver a boost to whole home coverage and easily extend high speed Wi-Fi services to your pool, porch, garage, garden, even well beyond your front door.
And although all that may sound like a connectivity solution for affluent suburbia, standard power 6 GHz arguably has more profound implications for closing the digital divide. In the US WISPs are already testing 6 GHz bands for wireless broadband delivery and have reached gigabit speeds across distances of 2 miles. The total amount of new unlicensed 6 GHz spectrum available for FWA in the US is 850 MHz, which exceeds what is currently available in the commonly used 5 GHz band.
For the enterprise segment standard power 6 GHz Wi-Fi will deliver value particularly for large public venues including stadiums, industrial IoT, and for outdoor campus coverage, says Matt MacPherson. "Many enterprise segments – hospitality, for example – will benefit greatly from extending high speed, high quality 6 GHz Wi-Fi to the outdoors, as will many industrial IoT use cases, such as connectivity for robotic vehicles and equipment in wide-area industrial plants. In all cases the Wi-Fi service quality will benefit from the inherent low interference because the amount of available spectrum – even with potential AFC restrictions – will typically be in the several hundreds of megahertz," he says.
More countries expected to join the AFC bandwagon soon
Meanwhile 'the word on the street' has it that many regulators across the world are right now pondering the prospect of introducing AFC-like approaches to sharing the 6 GHz band. Some sources suggest that regulators around the world are starting to realise that 5G (or 6G) technology proponents have no practical nor commercially viable solution for sharing the 6 GHz band with incumbents. By and large most regulators are still committed to a decision making time frame culminating with the ITU's World Radio Conference 2023 (WRC-23).
One of the first breakthrough 6 GHz regulatory decisions came from Saudi Arabian regulator CITC early last year and Saudi Arabia is still blazing a trail for Wi-Fi 6E in the Middle East. The CITC's offices in Riyadh today even boast one of the world's largest live Wi-Fi 6E network deployments using Cisco's Catalyst Wi-Fi 6E access points. Other countries expected to adopt standard power 6 GHz Wi-Fi with AFC – or equivalent – within the foreseeable future include Canada.
/Claus.
*AFC: "Automatic Frequency Coordination" is a term coined by the FCC to describe a database lookup system designed to protect incumbent users of 6 GHz band. For more information also read here.