By Claus Hetting, Wi-Fi NOW CEO & Chairman
Enjoying this story?
Leave your email here and we'll get you all the latest Wi-Fi news.
The relatively small number of vendors capable of delivering the full end-to-end home broadband connectivity experience including Cloud-managed Wi-Fi increased by one this week: Texas-based DZS announced it has acquired parts of ASSIA including two Cloud-based management platforms as well as patents, a team of experts, and a long list list of tier-1 operator customers for US$25 million in cash. DZS hence unveils its ambitious plan to attack the ISP market with an end-to-end connected smart home 'immersive experience' solution. 
The race to provide billions of home broadband customers across the globe with the ultimate Wi-Fi connectivity and intelligent service experience ratcheted up a few notches this week as broadband solutions provider DZS announced it has finalised its acquisition of parts of ASSIA for US$25 million in cash. ASSIA has for more than a decade been a pioneer of Cloud-based home Wi-Fi management and optimisation and has racked up a substantial list tier-1 operator customers across the globe.
In terms of solution assets DZS has acquired ASSIA's CloudCheck™ remote Wi-Fi experience management platform as well as Expresse® service assurance and associated CloudCheck patents, all of which will become incorporated into the DZS Cloud, DZS says.
Not least the acquisition includes ASSIA's team of pioneering Cloud-management experts and a list of major telco clients serving more than 150 million homes across the world. The customer list includes Bouygues Telecom, Deutsche Telekom, Liberty Latin America, Lumen, TalkTalk Group, Telefonica, and TELUS, DZS says in their press release here.
ASSIA is a long-time Wi-Fi NOW partner and frequent speaker at Wi-Fi NOW events, most recently at the Wi-Fi World Congress in Cancún, Mexico last month.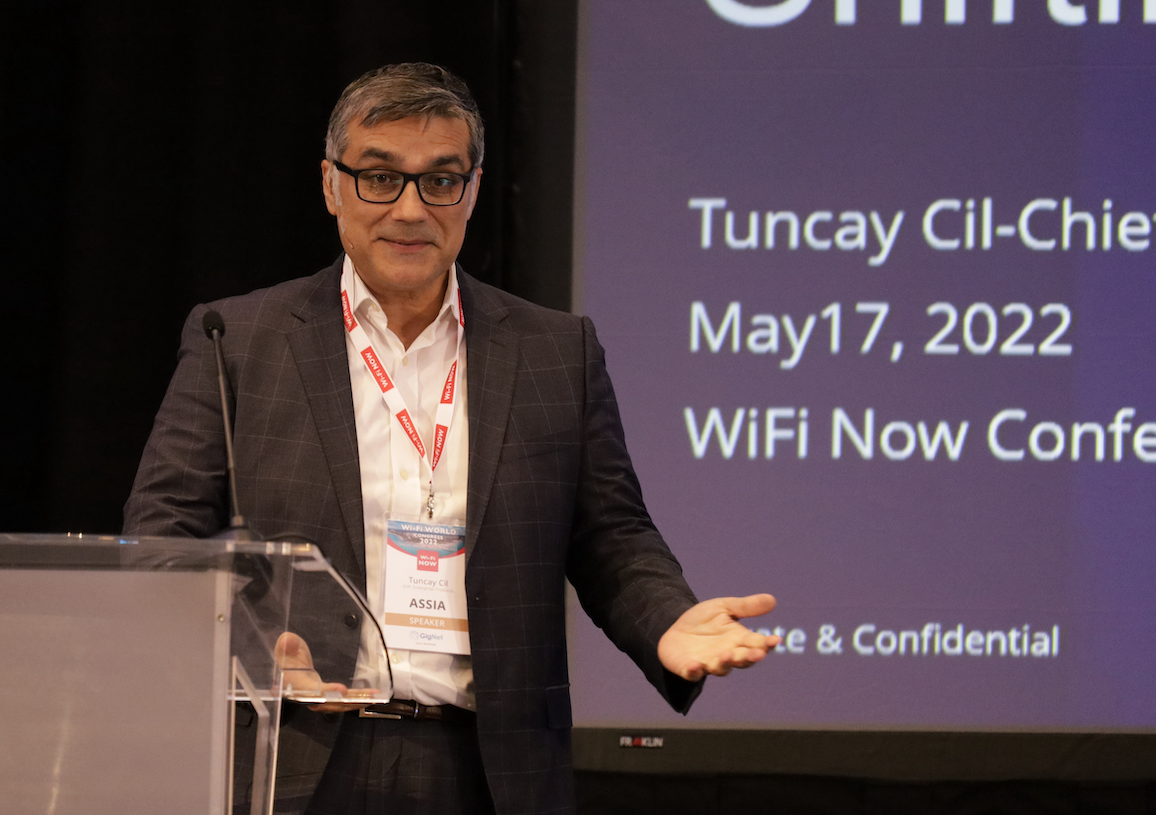 The acquisition arguably represents a major step up for DZS in addressing an increasingly competitive and sophisticated vendor landscape where home broadband consumers increasingly expect service providers to deliver a cutting-edge whole home 'immersive' Wi-Fi experience – as opposed to simply a broadband signal to their doorstep.
Cloud-managed Wi-Fi pioneer Tuncay Cil – previously Chief Strategy Officer of ASSIA and now Chief Growth Officer at DZS – spoke at WWC Americas in Cancún emphasising that both Wi-Fi connectivity management and adjacent markets – such as customer experience management – are widely underserved and represent significant growth opportunities.
President and CEO of DZS Charlie Vogt says that DZS solutions are now deployed at 30 of the world's top 50 global service providers. "As ultra-high bandwidth and experience-rich applications continue to emerge, traditional internet service providers will transform to become experience providers: enablers of high-value services supporting the emerging metaverse, on-line e-sports/gaming, tele-health, remote office, smart home management, virtual education and other services. There are very few companies that offer even a subset of what is comprised within DZS Cloud," Charlie Vogt says.
DZS says the DZS Cloud – now expanded with the CloudCheck and Expresse platforms – is now interoperable with core access and optical infrastructure including "more than 150 unique residential gateways and Wi-Fi devices from a wide array of equipment suppliers."
According to this news report by Lightreading Charlie Vogt expects services derived from assets acquired from ASSIA to generate US$50 million in revenues doubling to US$100 million by 2025. Vogt reportedly said that the acquisition opens up for an overall addressable market valued at US$1 billion. The US$25 million price tag for the ASSIA assets is equivalent to about a full year of ASSIA revenue, Vogt reportedly said on a call yesterday with reporters and analysts.
ASSIA's CloudCheck solution won a Wi-FI NOW Award for 'Best In-home Wi-Fi Product' together with TalkTalk in November of 2019 – read more here.
/Claus.