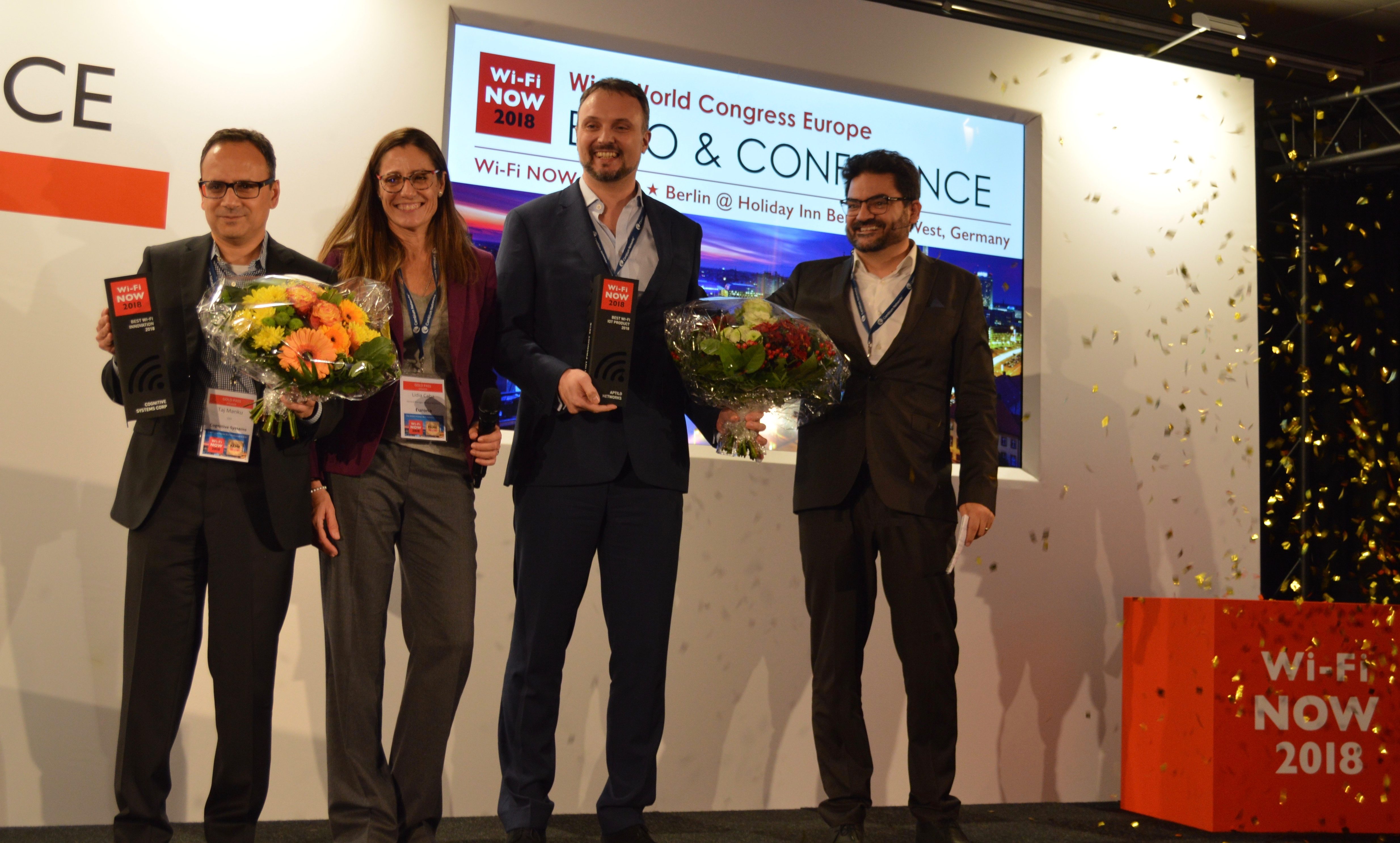 Above from left to wright: Award winner Taj Manku, CEO of Cognitive Systems, Wi-Fi NOW judge Lidia Caba of Grupo Eurona, award winner Aleksandar Mitov of Aptilo Networks, and Wi-Fi NOW CEO Claus Hetting.
By Claus Hetting, Wi-Fi NOW CEO & Chairman
The winners of this year's Wi-Fi NOW Awards were announced in Berlin last week and – a bit like the Oscars – a couple of companies ran off with multiple awards. Read on to find out who were this years' winners.
As always the Wi-Fi NOW Awards is one of the most meaningful and enjoyable activities that we engage in – and this year was no exception. Among dozens of entrants – many of them new – our independent judges selected this year's cream of the Wi-Fi crop.
Most remarkable perhaps was Aptilo Networks who won all of three awards including Best Service Provider Solution, Best Service Provider in partnership with Swisscom, and Best Wi-Fi IoT Product. Huge congratulations to Aptilo – this is the first time we have had a three-award winner.
Meanwhile, two awards including Best In-home Wi-Fi product and Best Wi-Fi Innovation went to Canada-based Cognitive Systems for their remarkable Wi-Fi-based sensing and cognition technology.
Italy's Tanaza also came away with two awards, namely for Best Wi-Fi Startup and Best Enterprise Wi-Fi Solution. For more about Tanaza's now award-winning solution read here.
Last but not least: The Wi-Fi NOW Award for Affordable Connectivity went to Google for Google Station. The award will be presented to Google at this year's Wi-Fi NOW Africa expo & conference in Johannesburg, South Africa, on November 28.
Learn more about the Wi-Fi NOW Awards here.
/Claus.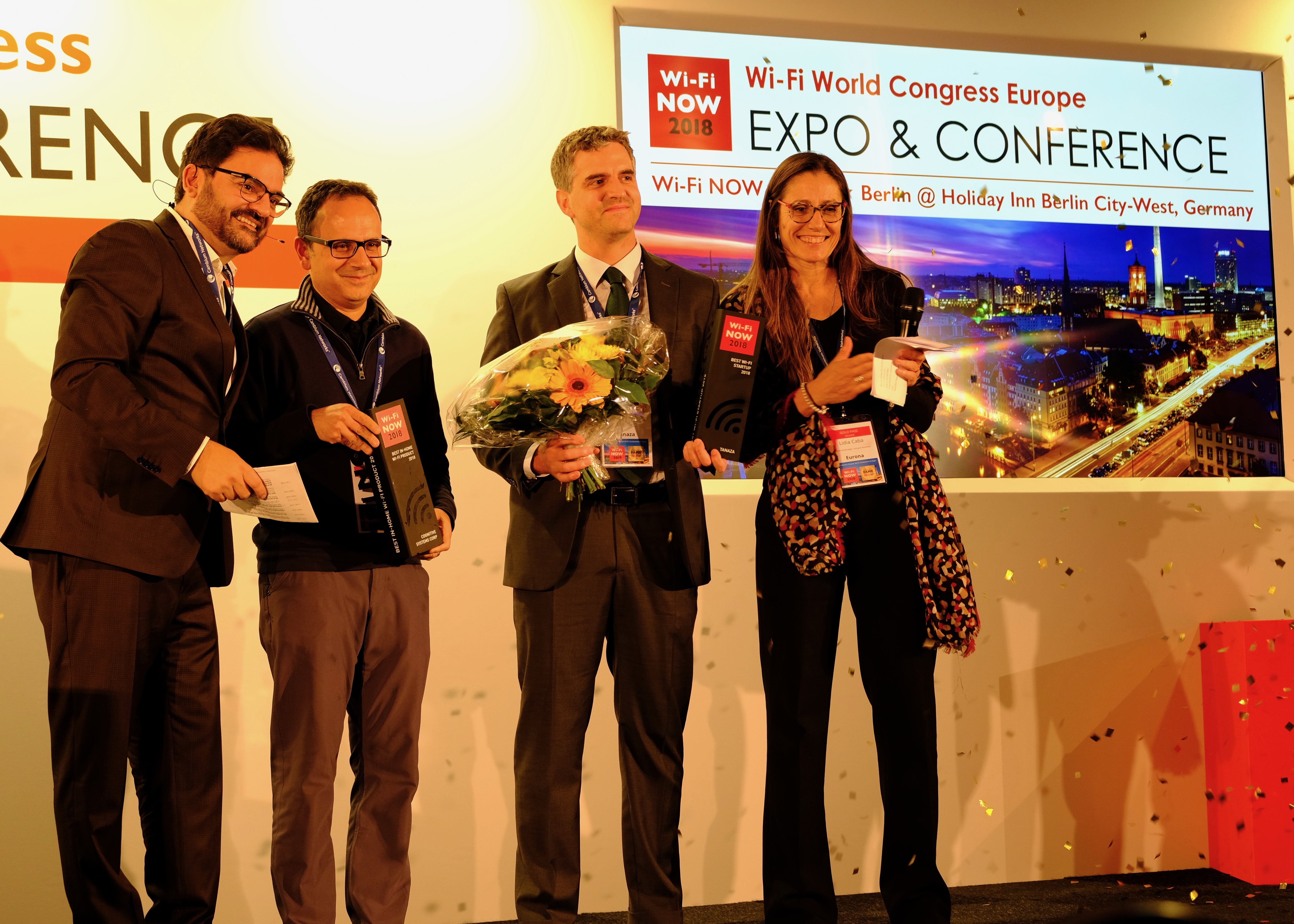 Above left to right: Claus Hetting, Wi-Fi NOW CEO, Taj Manku, CEO of Cognitive Systems, Sebastiano Bertani, CEO of Tanaza, and Lidia Caba, Wi-Fi NOW Awards judge of Grupo Eurona.