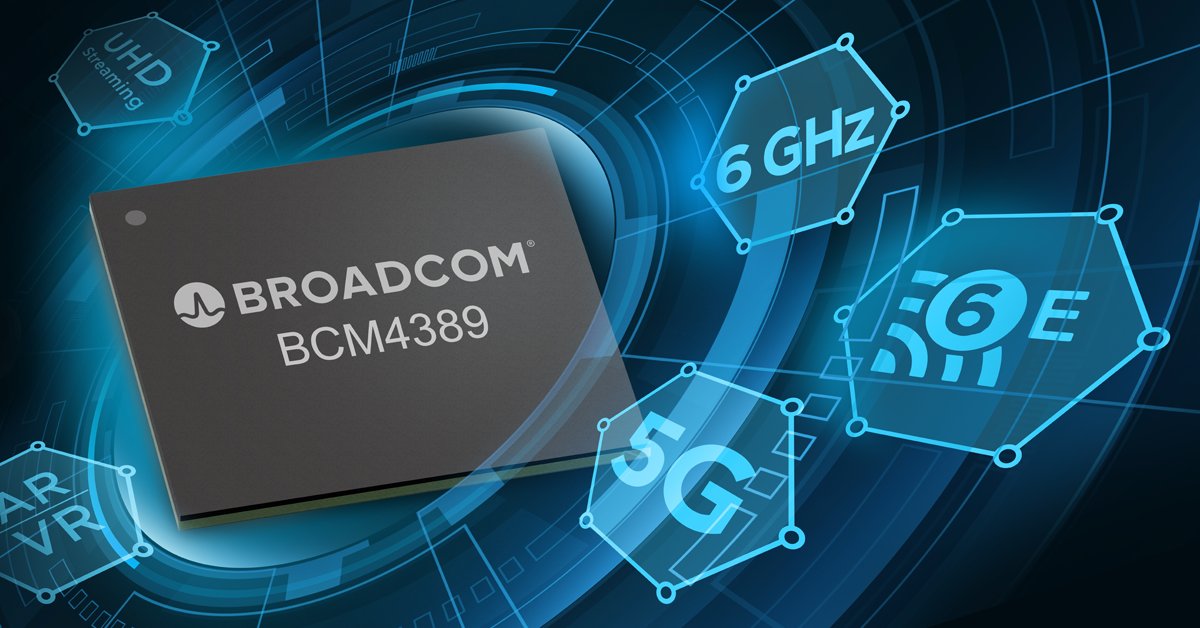 By Claus Hetting, Wi-Fi NOW CEO & Chairman
Yesterday, US telecom regulator FCC issued the world's first Wi-Fi 6E 'equipment authorisation' for a Wi-Fi 6E device. The world's first FCC-certified device is Broadcom's BCM4389 client (smartphone) chipset. This in essence means that the Wi-Fi connectivity function of future Samsung and Apple Wi-Fi 6E-capable phones is now authorised for use on the US market.
Want to know when 6 GHz Wi-Fi devices will hit the markets? Our best guess right now is that the first 6 GHz-capable Wi-Fi phone could be only months away following the FCC issuing its first 'equipment authorisation' for a 6E device yesterday.
Unsurprisingly, the world's first FCC-approved Wi-Fi 6E chip is called BCM4389 and belongs to Broadcom. Broadcom has consistently been first (or close to first) with 6 GHz Wi-Fi announcements and product releases since the drive towards 6 GHz Wi-Fi began a couple of years ago. And since Broadcom supplies Wi-Fi technology to device giants Apple and Samsung, the path towards releasing Wi-Fi 6E-capable Samsung Galaxy devices and Apple iPhones has now been cleared.
Enjoying this story?
Leave your email here and we'll get you all the latest Wi-Fi news.
Meanwhile – as we've already alluded to in a previous post – Samsung is as expected on track to become the world's first phone maker with a 6E product. According to exclusive fresh rumours from the Android Police publication Samsung will incorporate 6 GHz Wi-Fi into their flagship Galaxy S21 Ultra product. Android Police says the Galaxy S21 launch is just 'a few months out'.
Just last week both Broadcom and Qualcomm won Wi-Fi NOW Innovation Awards for their Wi-Fi 6E chipset platforms. Intel has already released a Wi-Fi 6E capable device for incorporation into desktop (and laptop) computers.
/Claus.