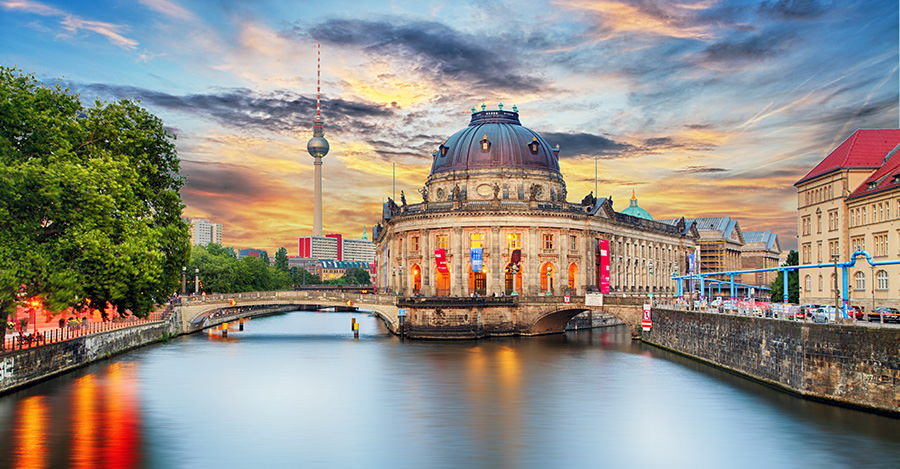 By Claus Hetting, Wi-Fi NOW CEO & Chairman
We're more than delighted with our new partnership with mobile analytics leader Netradar – and here is another batch of fascinating findings, this time from the EU's biggest market: Germany. It turns out that German consumers love their Wi-Fi even more than the Japanese.
We've reported on German mobile traffic data before but now we also have the Wi-Fi versus cellular traffic split numbers for German mobile subscribers: Some 87% of German smartphone traffic runs over Wi-Fi on average. Early morning usage even tops 90%, Netradar says.
The percentage split of data sessions between Wi-Fi and cellular is a little more at 80% on average. This means that four out of five smartphone data sessions run on Wi-Fi, Netradar reports. The figures are not as such surprising but they are among the highest we've seen – and they are even higher than the equivalent figures for Japan that we reported on last week.
A couple of weeks ago a study commissioned by the Wi-Fi Alliance revealed that the economic surplus value of Wi-Fi in Germany is $94 billion US dollars. It is now indeed easier to understand why.
Note: The Netradar data that we are using as the basis for our reporting here is extracted from German market Android-based devices only. Netradar documents that the data is based on 50 million measurement sessions and more than 1 billion individual data points.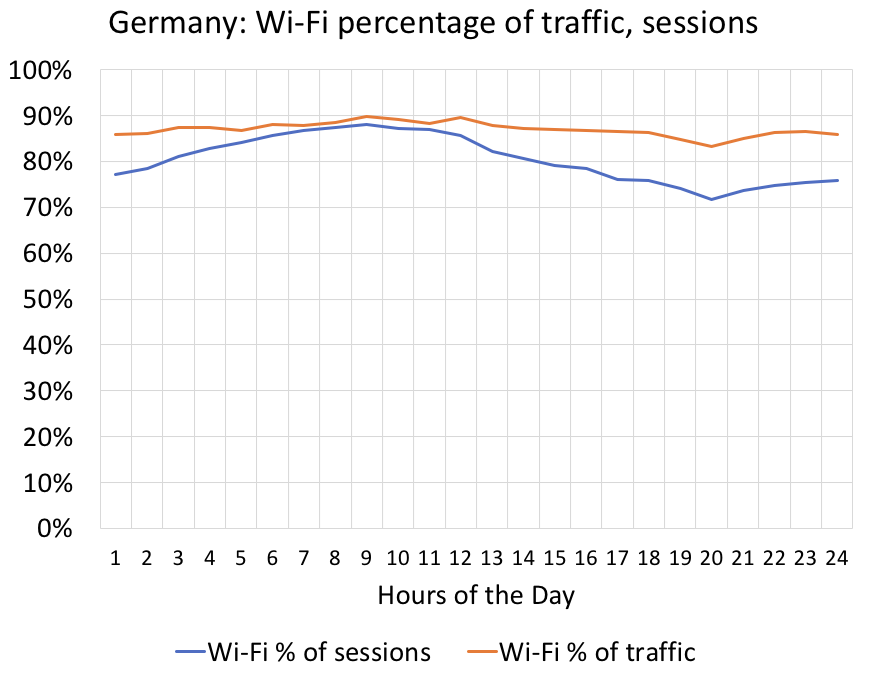 Above: Wi-Fi share of traffic, sessions as function of time of day for Germany. Source: Netradar
/Claus.