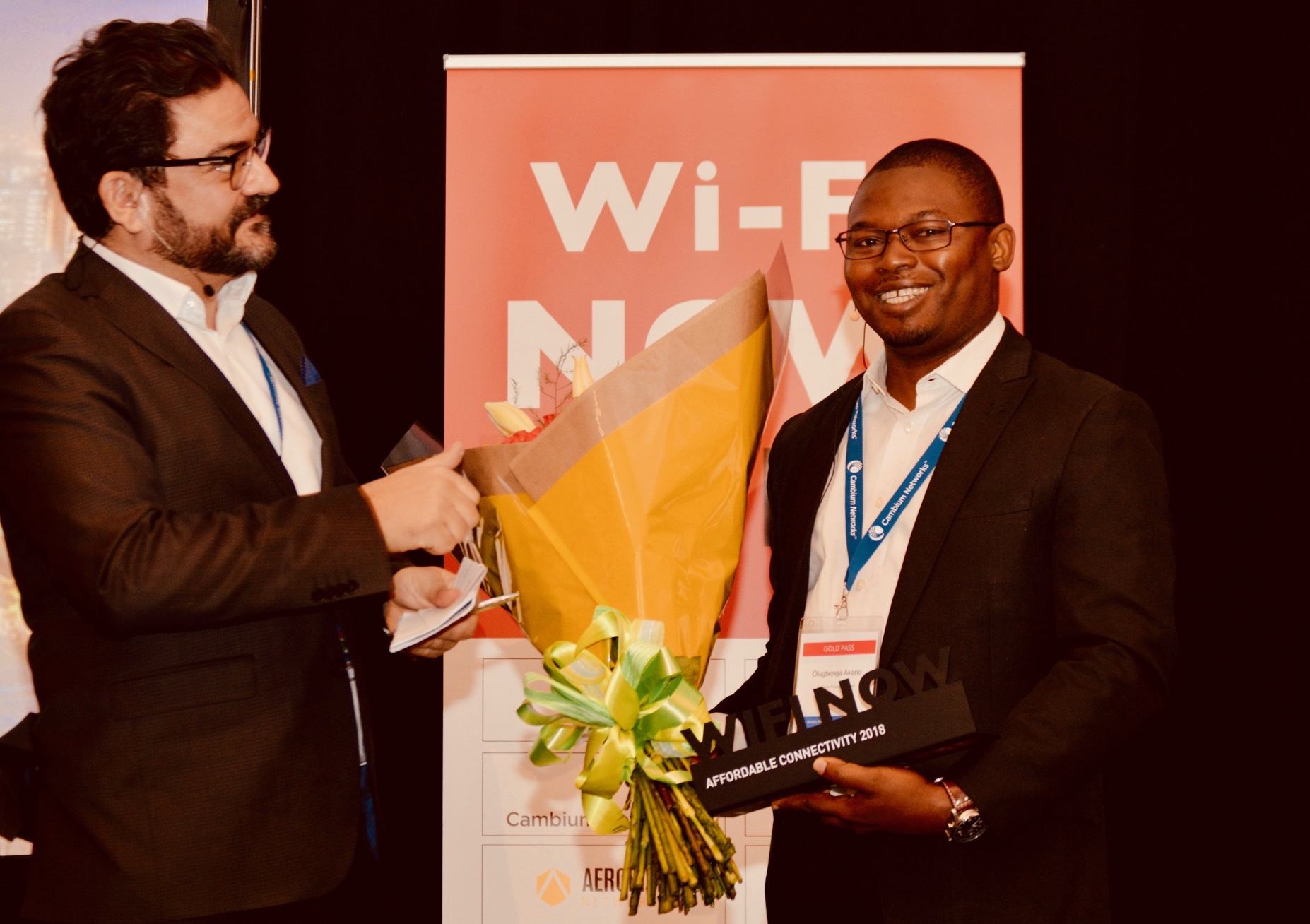 Above: Google's Olugbenga Akano (right) accepts the Wi-Fi NOW Award for Affordable Connectivity from Wi-Fi NOW CEO Claus Hetting in Johannesburg, South Africa, on November 28.
By Claus Hetting, Wi-Fi NOW Chairman & CEO
On Wednesday this week Google Station was presented with the Wi-Fi NOW Award for Affordable Connectivity at the Wi-Fi NOW Africa Expo and Conference in Johannesburg, South Africa. The award celebrates organisations or companies that have created exceptional results in lowering the cost and expanding the reach of Internet connectivity with Wi-Fi.
Google Station is the world-wide Google project that connects millions of users to the Internet using Wi-Fi. The service is free but monetised via advertising. Google Station's most recent free Wi-Fi footprint expansion was launched in Nigeria earlier this year following its first project in India and subsequent rollouts in Indonesia, Thailand, and Mexico.
During his speech Olugbenga Akano – Technical Program Manager at Google Nigeria – said that only four of ten Nigerians are connected to the Internet today. To access the free Wi-Fi service, Google Station Nigeria uses a simple sign-on method that involves users receiving a service verification code via SMS, Mr Akano explained.
He also said that Google Station globally serves millions users a month from their free hotspots. It is widely expected that Google will expand its free Wi-Fi service to include more emerging market countries some time early next year.
Google Station joins an exclusive club of highly accomplished previous Affordable Connectivity Award winners: Project Isizwe (2016) and VAST Networks (2017).
/Claus.