By Stephanie Kinch, Wi-Fi NOW staff writer
They say it takes a village to raise a child. So it has been with the brainchild Wi-Fi. The story of the birth of Wi-Fi weaves across continents and has a rich cast of characters. From a Hollywood stage, through a Dayton Ohio cash register company, to a Dutch engineering center, and eventually to the office of Apple's Steve Jobs, today's Wi-Fi has roots in unlikely places.
Wi-Fi's start in Hollywood
Wi-Fi wasn't used publicly until the 1990s but its earliest roots can be traced back to the year 1942. It was then that Hollywood starlet Hedy Lamarr and avant-garde composer of music George Antheil were granted a patent for a secret communication system designed for radio-guided navy torpedoes.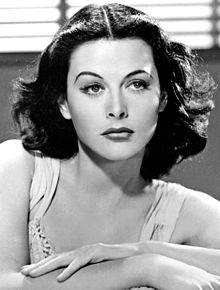 Lamarr was a Hollywood icon in the 1940s and 1950s but instead of spending her nights with the Hollywood elite she pored over engineering textbooks.
The knowledge she gained lead to the development of frequency hopping, a method of sending radio signals by quickly switching a carrier among many frequency channels using a pseudo-random sequence only known to the transmitter and the receiver.
"It was a great idea but it couldn't be implemented practically at the time," says Wolter Lemstra, author of The Innovation Journey of Wi-Fi. Hedy Lamarr donated their patent to the US war effort and it was kept a state secret until the early 1980s.
Deregulating the Radio Spectrum
Lemstra says that in the 1980s, Lamarr's invention evolved into an innovation trajectory to build a wireless local area network that ultimately resulted in Wi-Fi.
In 1985, the Federal Communications Commission (FCC) – based on the proposal by engineer Michael Marcus – opened the radio band for public communication use based on Lemarr's original frequency hopping principle. Data communications were now allowed in the radio space that was already used for industry, science, and medical applications in products like garage door openers, TV remote controls, and microwave ovens.
"To apply radio technology, you had to have access to the radio spectrum – and before that only the government had access or you had to pay a lot for a license," says Lemstra. "With deregulation of parts of the spectrum, short-range communications were allowed on an unlicensed basis using Lemarr's frequency hopping because that would provide the least disturbance to the other users of the bands."
Cashing in with Wireless Cash Registers
But what could this wireless technology actually be used for? That answer came a few years later when the National Cash Registers Corporation (NCR) began looking for a solution to connect cash registers wirelessly to a central computer. This was especially important in December when busy department stores needed extra cash registers for the holiday rush.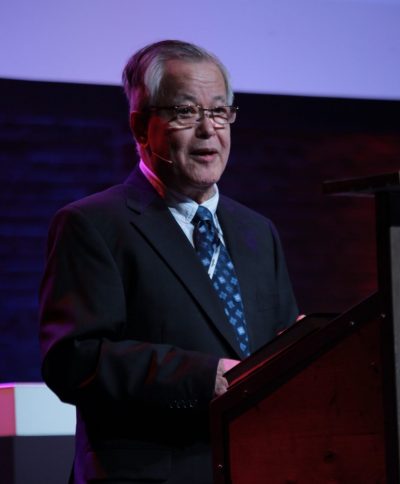 "It is very inconvenient to have to drill holes through marble floors and wooden panels to add cash registers that connect by wire to the back-office computer," says Lemstra. "Could they do it wirelessly? That was the discussion at the NCR headquarters at the time."
By combining their knowledge of wired Local Area Networks (LAN) and the use of the radio, the people at the NCR Engineering Centre in Nieuwegein, The Netherlands, created a 'proof of concept'. In 1990, at Networld in Dallas, a first real product was launched.
Still the market didn't exactly trust WLAN solutions. The market wanted a standard-based product with data rates comparable to wired LANs. To that end Vic Hayes was elected the chair of IEEE Working Group 802.11 to pursue a wireless version of Ethernet.
"NCR, given their strong interest in the outcome, continued the standardisation process for more than ten years," says Lemstra. "Many other players were involved but it was really the stamina of NCR that lead to Wi-Fi's ultimate success."

Wi-Fi for the Masses
For the next decade WLAN development faced many specification issues and standardisation battles.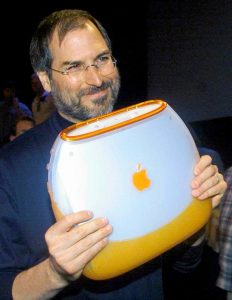 Wi-Fi's market break-through came in 1999 when Apple's Steve Jobs added wireless Internet access to all new iBook computers. Rich McGinn, then CEO of Lucent Technologies, closed a deal with Jobs and the AirPort was released at Macworld in July 1999. At only US$99 for the card and $299 for the access point, Wi-Fi was officially available to the masses.
"Once Apple had it, everyone else wanted it," says Lemstra. "Since then, Wi-Fi has established itself as a wonderful means to connect to the internet."
This story is published with special thanks to Dr Wolter Lemstra for his kindness in recounting to us the history of Wi-Fi.