By Claus Hetting, Wi-Fi NOW CEO & Chairman
Plume – the smart home service platform provider also famous for managed mesh Wi-Fi – this week landed US$270 million in Series E financing. The company – which is one of the fastest growing startups in all of tech right now – has gone from zero to a valuation of US$1.35 billion in less than five years. We caught up with Plume CEO & Co-founder Fahri Diner for a talk about the many things that Plume apparently keeps getting right.
The growth trajectory of smart home platform provider Plume continues unabated: In just five years the company has amassed a valuation of US$1.35 billion, up from US$510 million in 2019. This week the company struck a deal to receive an additional US$270 million in Series E financing from global venture capital and capital equity firm Insight Partners.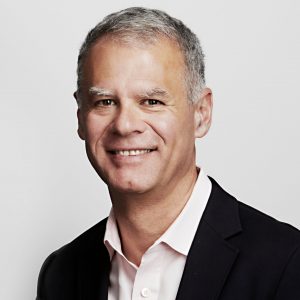 Whole-home optimised Wi-Fi with the iconic Plume 'Pods' managed from the Cloud made an effective early market entry, and Wi-Fi is still important as the bearer of most smart home services, says Plume CEO & Co-founder Fahri Diner. But the right overall go-to-market strategy, the company's OpenSync™ middleware, and betting early on the Cloud are the strongest contributors to Plume's steep growth path, he says.
"One of the things we got right was betting on the Cloud early. Cloud-managed services were unique at the time, and we've always been fully focused on making our Cloud fully scalable, which is what continues to make a big difference as our service portfolio and global presence expands," Fahri Diner says. Today, Plume serves 22 million homes and 170 communications service providers.
"We also bet early on service providers as our key channel as opposed to going direct to consumer. Last but not least, getting our OpenSync™ middleware into the boxes of multiple CPE and mesh unit vendors has been a huge catalyst for growth. OpenSync™ is the common component that allows Plume and others to deliver smart services directly into the home from the Cloud," Fahri Diner says. OpenSync™ today powers some 26 million access points and switches, Plume says.
Plume's smart home services today include self-optimising and adaptive whole-home Wi-Fi,  AI-based security including IoT device protection, parental controls, and motion awareness – the latter provided in partnership with our other Wi-Fi NOW Partner Cognitive Systems. The Plume platform also includes a comprehensive operations backend for analytics, network control, behavioural insights, retention marketing, and more.
Plume says the new financing will be used for research and development and to "lean more aggressively into sales, marketing, and partnerships." Fahri Diner says that Plume's plans for 2021 include expanding beyond residential services, and that he expects the company's IPO to probably happen "within a couple of years." Plume is a Wi-Fi NOW Partner.
/Claus.