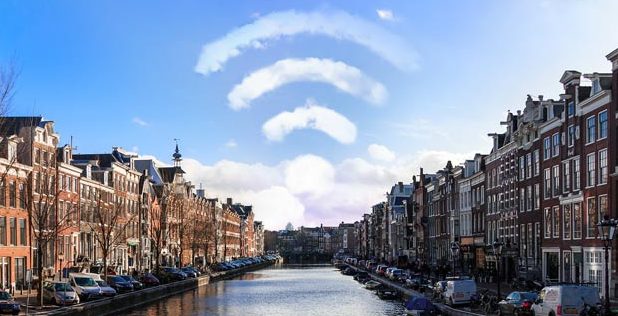 By Claus Hetting, Wi-Fi NOW CEO & Chairman
The City of Amsterdam, Netherlands, announced yesterday that free and secure public Wi-Fi is now available at 50 locations expanding to a total of 200 locations across the city by the beginning of 2020. The service is managed by Publicroam: An organisation bringing public and private Wi-Fi networks together into a seamless roaming service across the Netherlands and elsewhere. 
The widely successful Wi-Fi roaming services of Eduroam and Govroam are probably familiar to many – but how about Publicroam? This newer service is based on the same technical architecture as for example Eduroam but with the one difference that anyone can access a Publicroam free Wi-Fi service. And now the service is expanding, says Publicroam's founder and CEO, Paul Francissen.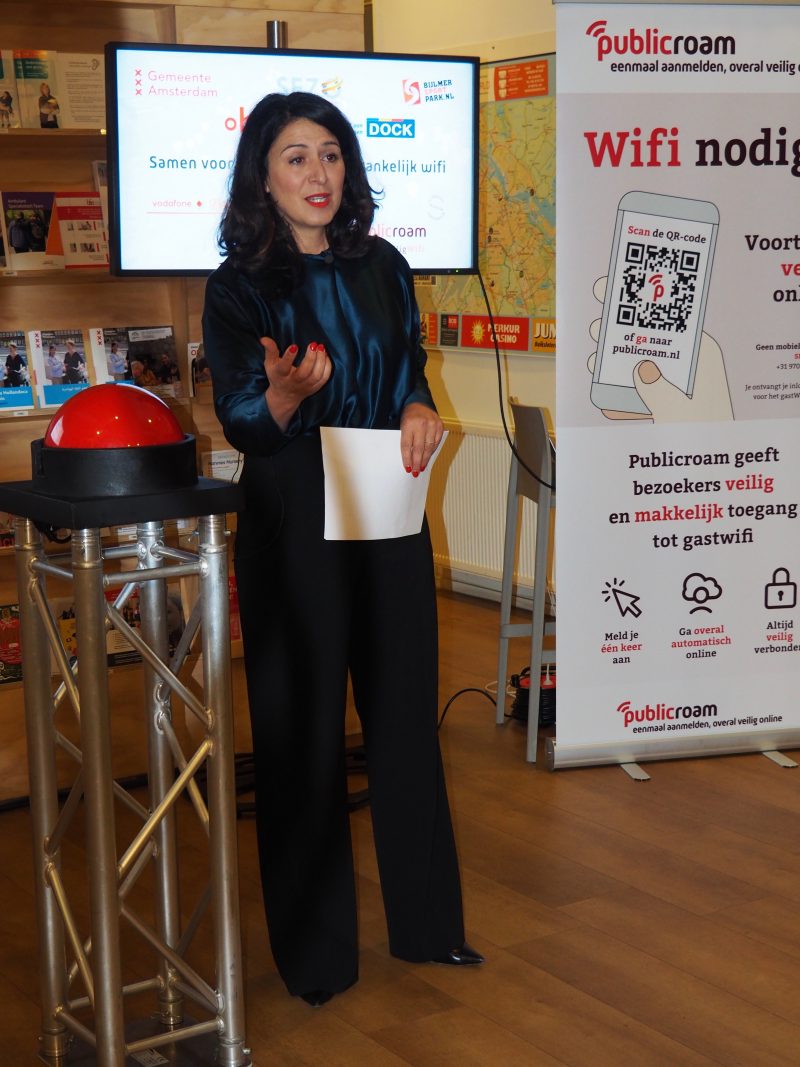 Publicroam just expanded from its existing free Wi-Fi service in The Hague – launched last year – to include a targeted 200 public locations in the City of Amsterdam. The new service – which can be accessed by anyone – was announced by the city yesterday. "Cities understand that there is a need for free Wi-Fi, not just for tourist, but also for the about 5% of the Dutch population that can't afford 4G. But it has to be secure," Paul Francissen says.
Publicroam uses 802.1X certificates and WPA2-Enterprise encryption to make sure all connections are secure. "Shared keys or captive portals are not secure and cities – as well as private organisations – understand that. That's a main reason why we're seeing an increasing amount of interest in Publicroam free Wi-Fi," he says. He also says the Publicroam is GDPR compliant and could expand to include Passpoint authentication at a later stage.
Publicroam free Wi-Fi can run on Wi-Fi networks owned and operated by the city as well as on privately owned networks. The service can be delivered on any already available Wi-Fi networks in return for a small fee paid by the network owner, Francissen says. "Right now Amsterdam Publicroam Wi-Fi footprint includes hotspots in parks and museums. We expect to add to that hotspots owned and operated by a major service provider, for which the city will pay the roaming fee," he says.
A significant value-add of the service is that once certificates are installed on a device, the device will connect automatically and securely to Wi-Fi once in range of a hotspot. Last week Publicroam was announced as one of two runners-up for the 2019 Wi-Fi NOW Affordable Connectivity Award.
/Claus.