By Claus Hetting, Wi-Fi NOW CEO & Chairman
Here's a couple of important headline stories we picked up on from the previous week – enjoy!
Charter planning Wi-Fi 'homespot' network
According to new reporting by Fierce Wireless, US cableco Charter intends to roll out a network of 'homespots' as a means of providing additional traffic handling capacity to Spectrum Mobile subscribers. A 'homespot' is a public access Wi-Fi hotspot created by configuring an additional public access SSID on existing home Wi-Fi gateways, of which Charter controls millions across the US.
Enjoying this story?
Leave your email here and we'll get you all the latest Wi-Fi news.
The homespot scheme has been widely adopted by cableco competitor Comcast for years and – as evidenced by research reports – is providing significant value in delivering both capacity and quality to subscribers of Comcast's mobile division, Xfinity Mobile. According to measurement data from mobile analytics company Tutela referenced here, Wi-Fi hotspots operated by among others Comcast on average provide for better mobile service quality than 4G.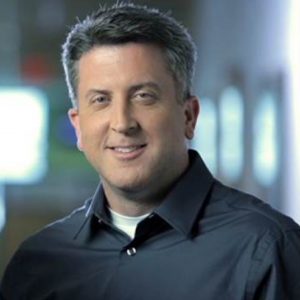 The statement on Charter's new 'homespot' initiative was delivered by Craig Cowden, Charter's top wireless executive and SVP. Meanwhile there have been discussions among experts on LinkedIn and elsewhere as to whether the use of home Wi-Fi and 'homespots' to deliver data to mobile phones is 'offload' or instead is simply additional data traffic delivered at low cost.
Despite the common practice of referring to the 'homespot' scheme as a method for 'offload' the consensus among experts is that very little traffic actually 'offloads' away from mobile networks and onto Wi-Fi networks. Instead residential Wi-Fi and 'homespots' are effective and – according to Tutela – high-quality means of providing a lot of additional traffic capacity to for example Spectrum or Xfinity Mobile phones at a very low cost to the cableco.
Verizon Fios launches 'country's first' Wi-Fi 6 home router
On September 21 US fibre-based ISP Verizon Fios launched their new Wi-Fi 6 home router calling it "the country's first Tri-band Wi-Fi 6 router offered by a carrier" in their press release here. Included in the launch is also the 'Fios Home Wi-Fi Extender' – a satellite unit for boosting home Wi-Fi coverage. Fios customers can now rent the Wi-Fi 6 router and extender for only US$15 and US$10 per month, respectively – or buy them for US$299.99 or US$199.99, respectively, Verizon Fios says.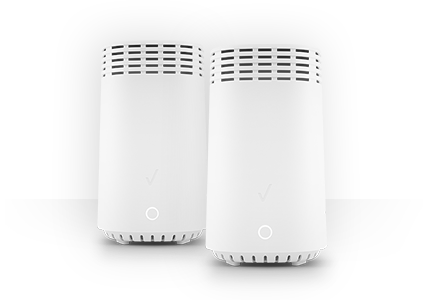 Both units are tri-band (4×4 in 2.4 GHz and dual 4×4 in 5 GHz) and are available November 21, Verizon Fios says. Verizon Fios also says – in their marketing statements here – than the new Wi-Fi 6 units are 'almost three times faster' than Wi-Fi 5 but also offers 'much more than just a simple speed boost'.
/Claus.