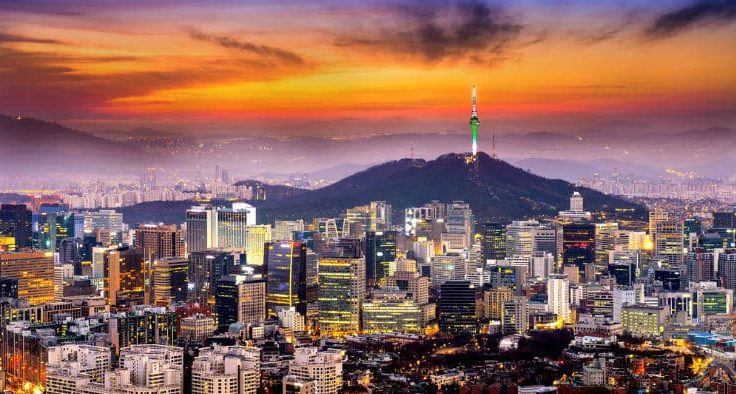 By Martynas Tovarovas, Wi-Fi NOW Staff Writer
Next year free Wi-Fi will be available on all public transit systems and parks across South Korea's capital, Seoul. The Seoul Metropolitan Government says the initiative will not only deliver more connectivity for commuters and tourists but also provide free Internet for underprivileged South Korean citizens.
South Korea's capital Seoul is one of the most technologically advanced cities on the planet. The city government is constantly pushing the envelope for making optimal use of high-tech infrastructure, embracing automation, and delivering better Internet connectivity.
Now the Seoul Metropolitan Government is taking another bold step into the future by embarking on a huge public Wi-Fi expansion project – perhaps the world's largest – mostly focused on delivering free Wi-Fi for mass transit. The Wi-Fi network and services will be installed as part of an agreement with South Korean telecom operators KT, SKT and LGU+.
Serving underprivileged citizens
Government officials point out that free Wi-Fi is not intended to compete with commercial mobile broadband services offered by South Korea's telcos. But they also concede that demand for connectivity is on the rise while the prices are, too. That is why a city-wide free Wi-Fi network will help reduce connectivity costs for Koreans living on a tight budget, the government says. 
"Seoul City launched a 2011-2017 initiative to provide free Wi-Fi in a range of public areas, including parks, tourist attractions, markets, and transport hubs. From 2018 onwards this service has been expanded to include other areas such as community areas for the underprivileged, elderly, and youth, as well as 7,405 inner-city buses, 1,499 village buses, and 2,358 bus stops. These will all be fully installed by the end of 2020," says Shin Gyeng Choul, manager at Seoul's Smart City Policy Bureau.
This year the free Wi-Fi footprint will include new location types such as AP installations at 358 central bus-only lane stops and – during next year – 2,000 roadside bus stops. Wi-Fi services will also be installed at 300 additional welfare centers and 24 large parks including Boramae Park, Dream Forest, and Yeouido Park. The ongoing plan is to continue to identify and expand into new areas that are in need of free Wi-Fi, government officials say.
Public Wi-Fi in the Philippines mandated by law
South Korea is not the only Asian country undergoing substantial new investments into free public Wi-Fi. Last year Google expanded its Google Station project into Thailand and the Philippines and has been operating in Indonesia and India for some time.
Meanwhile the Philippines government has take the unusual step of expanding their public Wi-Fi footprint by law. Earlier this year President Rodrigo Duterte signed a bill ordering free Internet and better sanitary facilities to be made available at land transport terminals, train stations, bus stops, rest areas and other forms of transit terminals across the country.
/Martynas.