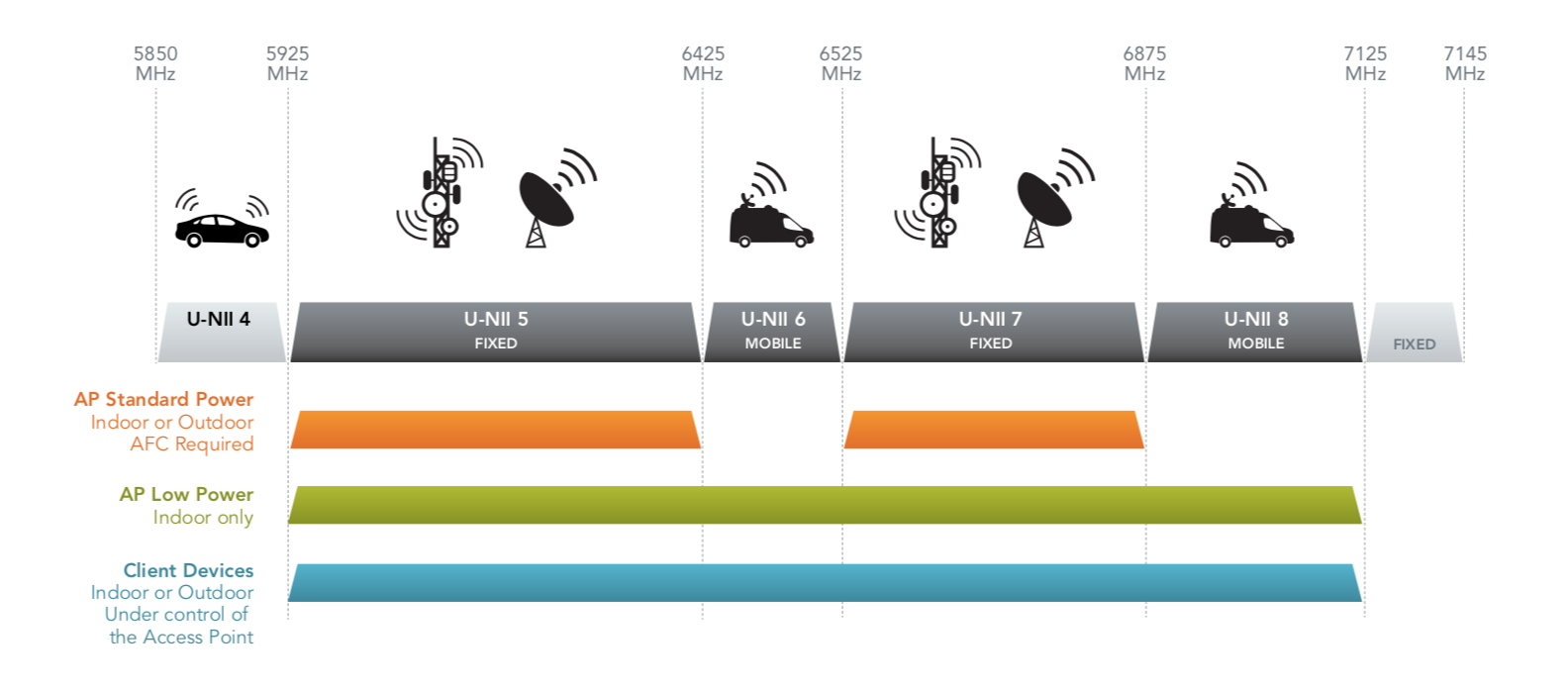 By Claus Hetting, Wi-Fi NOW CEO & Chairman
A new Wi-Fi standard (Wi-Fi 6E) and a brand new Wi-Fi band (6 GHz) are upon us – so where do you go for a concise overview of what Wi-Fi 6E is all about? LitePoint – the wireless testing leader and Wi-Fi NOW 6 GHz Wi-Fi partner – just released a concise and excellent guide to Wi-Fi 6E, which will get you all the reference information you need to get started on understanding and applying Wi-Fi 6E.
The Wi-Fi industry is racing ahead in 2020: The massive new 6 GHz band for Wi-Fi – and associated Wi-Fi 6E standard – is less than two months old, but with chipsets already available (most recently from Qualcomm here) there's no time to waste if you are (or wish to be) a Wi-Fi 6E hardware vendor. A great place to start to brush up your knowledge is the new 'A Guide to Wi-Fi 6E' White Paper released this week by wireless testing leader LitePoint.
LitePoint has done a great job in creating a reference guide to Wi-Fi 6E including mapping out a spectrum and channel comparison between 6 GHz Wi-Fi and legacy systems. For example: Did you know that current Wi-Fi (DFS-free) operates in a total of less than 300 MHz of spectrum (2.4 GHz and 5 GHz)? Compare this to a whopping 1200 MHz of pristine spectrum now available to Wi-Fi in the 6 GHz band – and you will begin to understand the sheer size of the Wi-Fi 6E opportunity.
Enjoying this story?
Leave your email here and we'll get you all the latest Wi-Fi news.
Wi-Fi 6E makes room for seven contiguous 160 MHz channels (read more here about how this will impact home networking) while the current 5 GHz band allows only two such channels, both requiring DFS operation. The 6 GHz band also accommodates a staggering fifty-nine 20 MHz Wi-Fi channels. Importantly, the paper maps out the FCC's new requirements for power spectrum density of indoor low power APs and clients. These are rules constituting a significant departure from how power levels have previously been regulated for unlicensed bands in the US.
And while Wi-Fi 6E by many experts has been deemed the wireless opportunity of a generation, RF engineers will have their work cut out for them in designing products for 1.2 GHz of new spectrum. "Retooling for support up to 7.125 GHz has a major impact to the full product lifecycle from product design and validation all the way to manufacturing," Litepoint says in the paper.
There will be significant challenges in developing consistently performing RF front ends for a band spanning twice the width of current 5 GHz Wi-Fi RF systems, LitePoint says. Other challenges include complying with the FCC's new emissions masks, effectively accommodating dual-band or tri-band systems for space, heat dissipation, and power management, as well as designing for wider channels and testing for high order (1024 QAM) modulation.
Overall LitePoint's Wi-Fi 6E White Paper is highly recommend if you need a quick, clear, and concise guide to Wi-Fi in the 6 GHz band. Download LitePoint's "A Guide to Wi-Fi 6E" White Paper by clicking here.
/Claus.