By Claus Hetting, Wi-Fi NOW CEO & Chairman
Never before have spectrum regulators around the world acted so quickly: In less than two years some 60 countries have announced – or already implemented – new 6 GHz regulation leading to massive increases in the amount of unlicensed spectrum available for Wi-Fi. This is unprecedented, says Alex Roytblat, Wi-Fi Alliance's VP of Regulatory Affairs. The rollout of more Wi-Fi spectrum is poised to continue, he says.
On Thursday April 23 2020 – less than 2 years ago –  the FCC signed new regulation into law releasing 1.2 GHz of new spectrum to Wi-Fi in the 6 GHz band. Since then, new 6 GHz regulation opening up for massive amounts of new Wi-Fi spectrum has swept the globe. Meanwhile, the Wi-Fi industry has stepped up and delivered next generation technology to maximise the benefits of this new spectrum. Alex Roytblat, VP of Regulatory Affairs at the Wi-Fi Alliance, says such rapid regulatory progress is unprecedented.
"There has been and continues to be tremendous progress across the globe for the rollout of new 6 GHz regulation. Because of the nature of spectrum regulations, spectrum decisions are typically slow processes that often take decades to advance. In this case the speed of regulatory adoption has been simply remarkable. I believe this is a testament to the value that regulators and governments attribute to Wi-Fi. And they are right, of course," says Alex Roytblat.
Factors: Pandemic, harmonised bands, & the industry's push
Alex Roytblat says a few factors have strongly influenced the case for 6 GHz Wi-Fi. First of all, the recent pandemic has pushed the value of Wi-Fi to the forefront of regulators' minds. "The pandemic has highlighted Wi-Fi as an indispensable component of national infrastructure. This means that all over the world, decision makers – and of course the general public as well – have developed a new and heightened appreciation for Wi-Fi technology," Alex Roytblat says.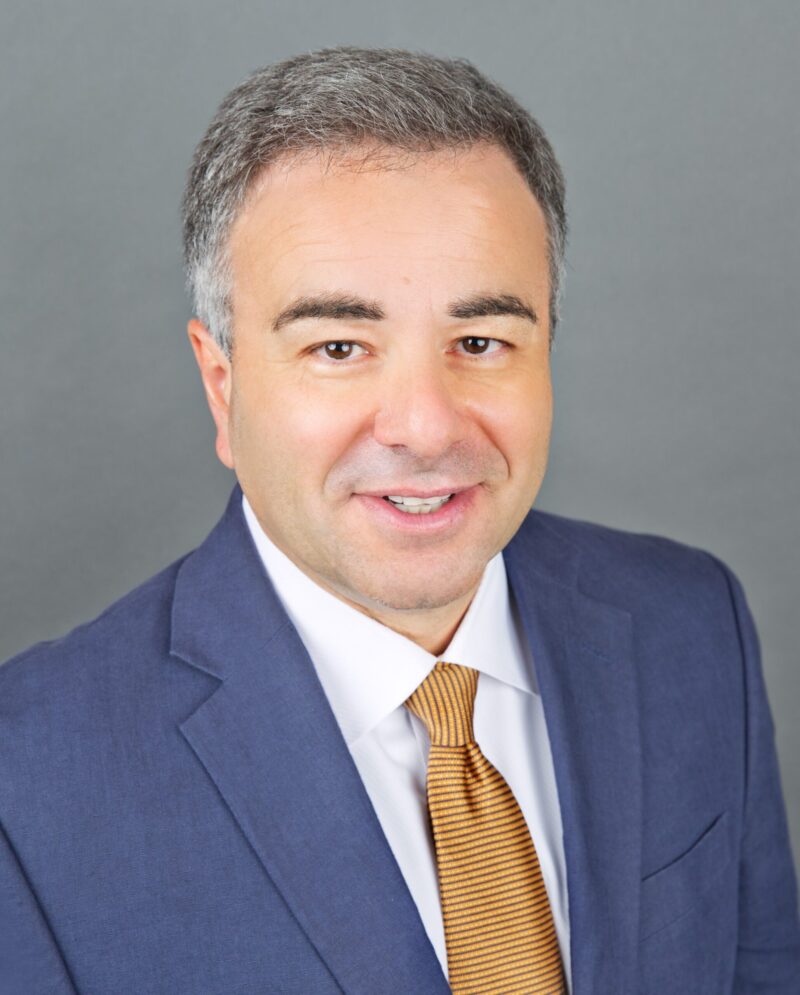 A further reason for the quick uptake is that the use of the 6 GHz band is fairly harmonised among incumbents. "Incumbent users of 6 GHz across the globe include satellite uplinks and microwave radio links. This happens to be relatively consistent worldwide, although it hasn't been coordinated as such. This in turn means that regulatory schemes – such as those adopted by the FCC – for allowing Wi-Fi to access 6 GHz spectrum while protecting incumbents are likely to work pretty much everywhere," Roytblat says.
Last but not least the Wi-Fi industry has stepped up to the challenge of making 6 GHz Wi-Fi technology available incredibly quickly. "The speed at which the industry has made Wi-Fi 6E equipment available has made a huge difference. New Wi-Fi 6E-capable devices have become available by the hundreds of millions of units in record time. The door for any country to enter an already flourishing 6 GHz Wi-Fi ecosystem is wide open – and regulators now know this," Alex Roytblat says.
Meanwhile the fact that so many countries have already adopted new 6 GHz regulation is proof that the first tenet of spectrum regulation can be satisfied also with Wi-Fi sharing the band: Protecting incumbent users from undue interference. "We now know precisely what it takes to protect incumbent 6 GHz users from interference. This has been documented through many coexistence studies. We also know that the FCC's regulation works in practice. This is a strong incentive to release more 6 GHz band to Wi-Fi," he says.
Looking ahead: VLP will power the Metaverse
So far the regulatory model for Wi-Fi in the 6 GHz band comprises three device categories: Low power indoor-only (LPI), standard power controlled by Automated Frequency Coordination (AFC), and very low power (VLP). Many countries – including EU, Brazil, Canada, and now also Australia – have been quick to adopt regulation for VLP Wi-Fi.
Meanwhile the US is still in a holding pattern as to this specific version of 6 GHz Wi-Fi. "I believe VLP will play a key role in the Metaverse – because it will allow a new category of highly portable devices, which is exactly what many technologists envision for new extended reality-type applications," he says.
So why has the US stalled on the regulatory decision regarding VLP? Alex Roytblat says that delays probably have been precipitated by leadership transitions following changes in the US administration last year. Meanwhile there is a lot of work to do for the industry and the FCC on enabling standard power Wi-Fi – indoor and outdoor – with AFC.
AFC: "A watershed moment" for spectrum regulation
The adoption of AFC – a scheme for dynamic access to the 6 GHz band – into 6 GHz regulations in the US may in retrospect have been the 'watershed moment' for modern spectrum management, Alex Roytblat says. "We simply cannot afford to continue managing spectrum access in the way it has been done since the beginning of the previous century. Dynamic spectrum access for example with AFC is the right approach for spectrum regulation in this century and it will even set a precedent for other bands," he says.
And indeed the prospects for getting AFC-based standard power 6 GHz Wi-Fi up and running this year look bright. Since August of last year, momentum has been building towards making AFC-enabled standard power Wi-Fi in the 6 GHz band commercially available: On August 10 2021 a group of Wi-Fi industry tech leaders launched the 'OpenAFC' initiative with the goal of creating an open-source version of the AFC system (SaaS) and hence speed up mass market standard power GHz Wi-Fi adoption. Then in December of last year 14 companies and organisations filed with the FCC to become 'AFC operators'.
Battle for the upper 6 GHz band continues
But Wi-Fi is not the only technology making a bid for the 6 GHz band. While the US, Canada, South Korea, Brazil and many others have already released the full 6 GHz band to Wi-Fi – meaning the full 1.2 GHz of spectrum – some countries are still hedging their bets. Hesitation among regulators is driven by the 5G industry's belief that the upper 6 GHz band should be licensed and used for mobile services (IMT). The 5G industry is actively lobbying towards that end. But both the technical and commercial prospects for using the upper 6 GHz band for 5G are thin, Alex Roytblat says.
"To regulators out there we want to extend this important message: After years of studying 6 GHz spectrum sharing, we all clearly understand the conditions required to protect the 6 GHz incumbents. It is an irrefutable fact that Wi-Fi can operate successfully under these conditions. Conversely, the prospects for commercially successful 5G deployment in this band don't look good," he says.
One issue is that 5G requires spectrum exclusivity and therefore does not tolerate interference from incumbents. "One possible option would be to relocate current 6 GHz users to other bands so as to vacate the band for 5G. But this would be both expensive and not feasible – because to where would they move them? Add to this that 5G operations would not achieve a commercially viable quality of service if they were to comply with the established technical conditions," Alex Roytblat says.
As of writing not a single country has yet decided to authorise 5G deployments in the upper 6 GHz band. Meanwhile, 6 GHz Wi-Fi momentum continues to expand and strengthen across the globe.
/Claus.