By Claus Hetting, Wi-Fi NOW CEO & Chairman
In our series of Wi-Fi data and analytics reports conducted in cooperation with mobile analytics leader Netradar, here are the latest figures from the US market: As of Q3 and Q4 2018 the percentage of US smartphone traffic running over Wi-Fi is 73.8%.
The figure (including further data below) applies to Android smartphone users only and is the result of 3 billion data points collected from across all US service providers active in the US market.
Other sources have previously reported that Wi-Fi's share of traffic for Q2 2018 was 75%. In Q1 2017 the same figure was substantially lower, meaning on average just above the 70%-mark. Overall there is good reason to believe that the Wi-Fi traffic percentage for US smartphones is now on average stuck at around 74-75% despite the onslaught of so-called 'unlimited' mobile plans.
Netradar has also released other data describing and comparing the performance of Wi-Fi versus cellular in the US (see graphic below): All of 72.3% of data sessions run over Wi-Fi. In addition the 'Service Level Score' (essentially a measure of connectivity satisfaction, read more here) is largely equivalent for Wi-Fi and cellular.
/Claus.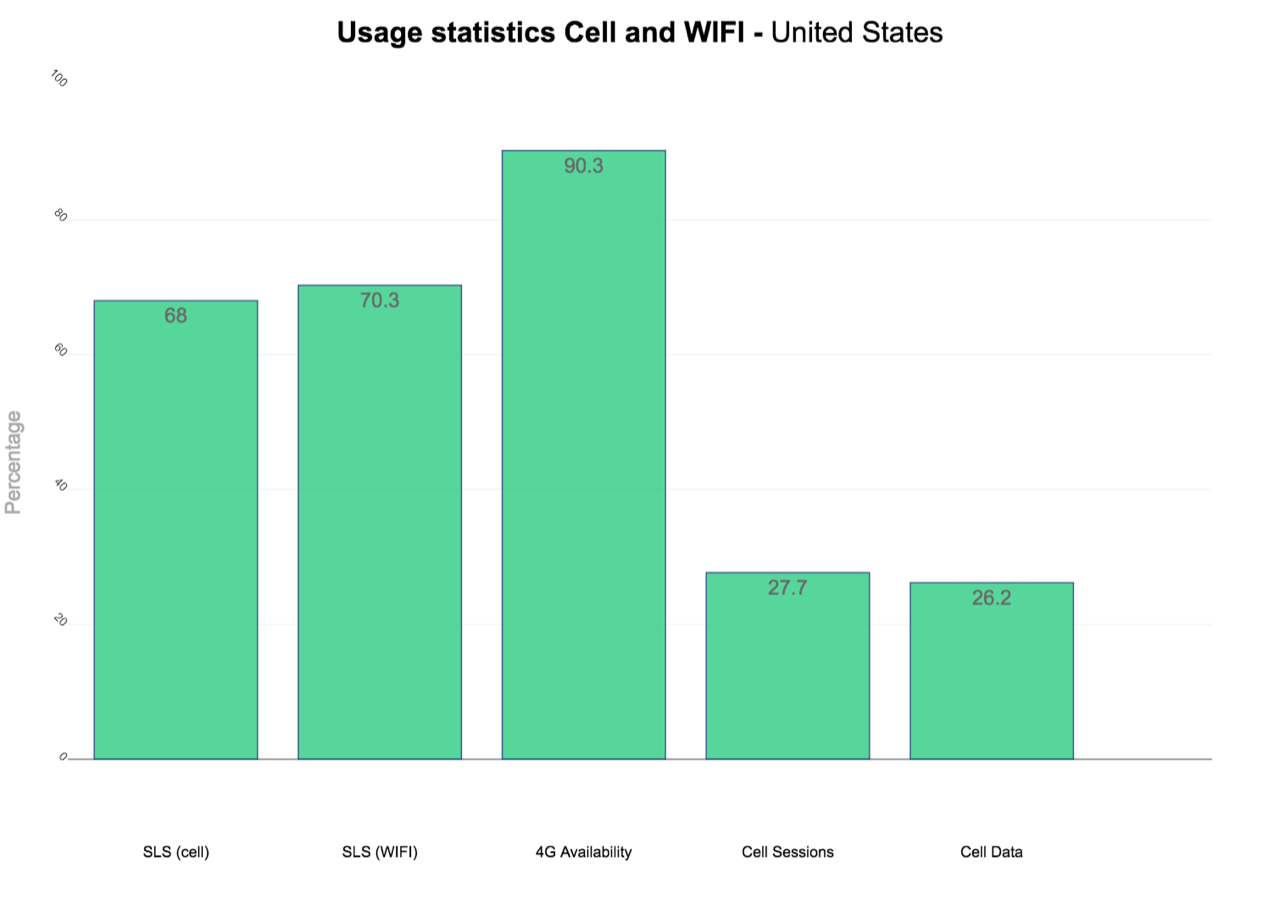 Above source: Netradar