By Claus Hetting, Wi-Fi NOW CEO & Chairman
The first enterprise-grade application suite for OpenWiFi – the Telecom Infra Projects open-source initiative for Wi-Fi networks – will be released this week by Florida-based GoZone WiFi.  Venues and service providers using OpenWiFi network technology can now look forward to applying GoZone WiFi's sophisticated marketing & ads engine to build and monetize guest and public Wi-Fi services. 
OpenWiFi-compliant AP hardware – for example from IO by HFCL or Actiontech – is readily available and seemingly unencumbered by supply chain issues faced by many traditional Wi-Fi network vendors. Now another major contribution to the OpenWiFi ecosystem is being released: A suite of enterprise-grade service management, marketing, and advertising applications for venue and service provider Wi-Fi.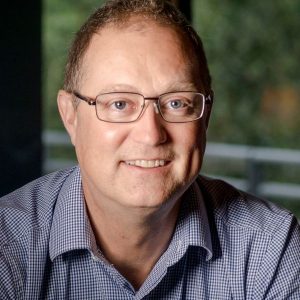 GoZone WiFi says integrating its solution with the OpenWiFi stack is an opportunity for network owners and venues to drive up service value through innovation. "OpenWiFi networks are rolling out fast because hardware vendors have made their solutions available in volumes and at attractive price points from the get go. Starting this week the GoZone WiFi service layer is ready to operate on top of any OpenWiFi-compliant network," says Todd Myers, CEO & founder of GoZone WiFi.
The company's 'Marketing4WiFi' suite allows venues to create compelling captive portal splash pages, manage interactive flows, create payments, schedule loyalty campaigns, and more. The 'Ads4WiFi' suite enables Wi-Fi providers to earn additional revenue through Wi-Fi advertising while enabling advertisers to reach a mobile audience. Together the two suites provide a unique toolbox for innovative Wi-Fi service creation on OpenWiFi networks, Todd Myers says.
Enjoying this story?
Leave your email here and we'll get you all the latest Wi-Fi news.
"What we're now offering the OpenWiFi community is an opportunity to address new market segments with compelling services that are monetizable. As a result the highly cost-efficient OpenWiFi networks can now operate with a set of features and functionality otherwise only available from much more costly proprietary Wi-Fi vendors," Todd Myers says.
GoZone WiFi is the first vendor to fully recognise the value of integrating with the OpenWiFi solution at the level of the service layer. Meanwhile OpenWiFi-compliant networks are rolling out across the globe by the thousands of APs. In the US Wi-Fi service provider Boingo says it plans to deploy 6,000 OpenWiFi APs while an Indian service provider is in the process of installing more than 10,000 APs.
Campus networks – such as Kenyatta University in Nairobi, Kenya and National Yang Ming Chiao Tung University in Taipei, Taiwan – are also embracing OpenWiFi as their Wi-Fi network platform of choice.
"OpenWiFi offers a long list of benefits – including the ability to build Wi-Fi networks from any combination of OpenWiFi-compliant hardware and manage the network from a single interface. This means lower capital and operational costs. Now we're offering a way for OpenWiFi operators to create attractive and monetizable Wi-Fi services to boost revenues. We're delighted and excited to be the first to offer a services solution for OpenWiFi," Todd Myers says.
GoZone WiFi has since 2014 been one of the world's leading suppliers of solutions for hardware-agnostic Wi-Fi marketing, analytics, and ads-based service monetization. GoZone WiFi clients include public venues of all kinds including resorts, malls, city networks, stadiums, and more.
/Claus.