By Claus Hetting, Wi-Fi NOW CEO & Chairman
The battle for the Wi-Fi 7 mesh market lead is heating up with another main contender – Linksys – launching their first Wi-Fi 7 mesh solution last week. So how do you differentiate on the Wi-Fi 7 consumer market? Linksys is focusing on fast mesh setup and relative affordability. Add to this a new approach to intelligent customer support, network optimisation, and security, all under the 'cognitive' header. Linksys also pledges never to sell your data. 
If you're looking for a home Wi-Fi mesh upgrade to Wi-Fi 7 that won't set you back a small fortune, Linksys may have the best option for you: Last week Linksys released their first Wi-Fi 7 mesh product – the Velop Pro 7. The new mesh system retails at US$749.99 for a two-pack, which is a whopping US$950 less than a competitive Wi-Fi 7 mesh product from NETGEAR and US$400 less than eero's Max 7.
Even with the more affordable price, the Velop Pro 7 will still get you a peak data rate of 10 Gbps and of course supports all the signature Wi-Fi 7 features including MLO and preamble puncturing, says Jeevan Patil, VP Product & User Experience at Linksys.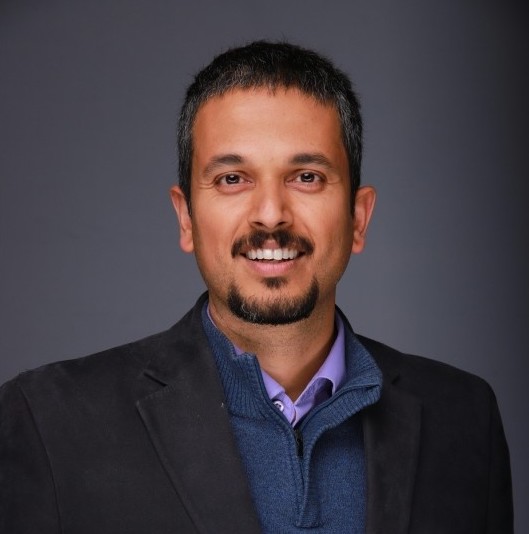 "We don't believe in over-engineering speeds and feeds and instead we're focusing on where we can add real value for the user experience. For the Velop Pro 7 we've made sure the system can be set up by anyone in less than 10 minutes. And that's much much faster than our competitors. It's common to spend 30 minutes or more on setting you your new Wi-Fi mesh system," Jeevan Patil says.
Among Linksys' recent technical improvements is giving the user the ability to select either star or daisy-chain topologies for the mesh system.
"It's not always optimal to connect every mesh unit to the connect to the main unit. Homes and businesses are laid out differently. For better coverage, in some cases you may want a third unit to daisy chain to another unit, for example. This offers more flexibility in how you build out your whole-home or small office Wi-Fi coverage," Jeevan Patil says. This – together with Linksys' service optimisation features – has been dubbed cognitive mesh.
Linksys is also transforming how to deliver and experience customer support if something goes wrong with your home Wi-Fi system, the company says. Customers can now create a trouble ticket directly from the Linksys app and receive a call from a customer services representative – and support staff can (with permission) run a health check on the network via the app. Next year Linksys' 'Cognitive Experience' approach to support will be enhanced with automated intelligent notifications, Linksys says.
And finally Linksys is right in identifying the protection of personal privacy as a significant selling point these days. Linksys says it will not track anyone's use of websites or activities in any way – nor will they sell or pass on personal data. More about the Linksys Privacy Pledge here. The new Linksys Velop Pro 7 mesh system is powered by Qualcomm's Networking Pro 620 Wi-Fi platform.
You can purchase the Velop Pro 7 here. 
/Claus.