By Claus Hetting, Wi-Fi NOW CEO & Chairman
Enjoying this story?
Leave your email here and we'll get you all the latest Wi-Fi news.
Wi-Fi Alliance hosts first public Wi-Fi 7 demonstration in Middle East
In advance of November's ITU World Radiocommunication Conference (WRC-23) Wi-Fi Alliance hosted the first Wi-Fi 7 demonstration in the Middle East on September 12 together with partners Broadcom, Cisco, HPE Aruba Networking, and Meta. The demonstration was organised in conjunction with the Arab Spectrum Management Group (ASMG), Wi-Fi Alliance says.
One full-band 6 GHz demo showed the throughput capabilities of Wi-Fi 7 using Broadcom's Wi-Fi 7 access point and client device reference designs. The demo showed a Wi-Fi 7 device operating in a 320 MHz channel at over 11 meters distance with throughputs of up to 3.7 Gbps downlink and 3.4 Gbps uplink. Another demo showed how multi-link operations (MLO) can provide deterministic low latency even when the radio waves are fully loaded. Read more here.
Plume's 2023 #PlumeStrong cycling challenge raises €550,000 to benefit children in Turkey & Syria

Plume – a pioneer in home broadband customer experience management – has raised €550,000 for charity as a result of the 2023 #PlumeStrong cycling challenge, which earlier this month saw a group of more than 50 riders cover a distance of more than 770 kilometres across mountainous terrain in Switzerland and France. The funds collected exceeded the target of €500,000 and included contributions from a long list of companies and organisations, including Liberty Global, Sagemcom, Cognitive Systems, HPE, Amazon Web Services (AWS), and many others. For more also read here.
The cumulative distance covered by the riders – mostly Plume staff and partners – exceeded 19,000 kilometres. The funds will be used to help build a school to restore education to children affected by the Turkey-Syria earthquake of February 2023. Two-time Tour de France winner and UCI's no. 1 ranked cyclist in the world Tadej Pogačar also joined the challenge.
Intel launches two discrete Wi-Fi 7 chipset solutions for PCs
Last week Intel quietly released two discrete Wi-Fi 7 chipset solutions for PCs: BE200 and BE202. The new cards provide Wi-Fi 7 connectivity for the 14 generation of Intel processor platforms that will launch later this year, Intel says. The BE200 is a fully featured 2 x 2 Wi-Fi 7 card supporting 320 MHz channels and 4kQAM while the BE202 also delivers 2 x 2 Wi-Fi 7 but only supports 160 MHz channels and 1kQAM. Intel says it expects these early Wi-Fi 7 platforms to be mostly included in very high-end PC platforms.
Eero introduces Qualcomm-powered Wi-Fi 7 mesh
Amazon's eero last week introduced its bid for Wi-Fi 7 consumer-grade mesh market dominance by releasing the 'eero Max 7' – a new Wi-Fi 7 home router solution priced at nearly US$600 for a single unit. With Wi-Fi speeds of up to 4.3 Gbps and wired speeds of up to 9.4 Gbps, Amazon says "it's now possible to download a 4K movie in 10 seconds or a 50 gigabyte video game in less than a minute" using the eero Max 7. The eero Max 7 two-pack sells at US$1150 while the three-pack retails at US$1700.
Amazon says the eero Max 7 delivers twice the speed of the eero Pro 6E with a three-unit system delivering up to 7,500 square feet (about 700 square metres) of coverage. Amazon says the eero Max 7 will be 'available soon' including online and from ISPs such as Frontier and Metronet in the US. The eero Max 7 is powered by Qualcomm. For more read here.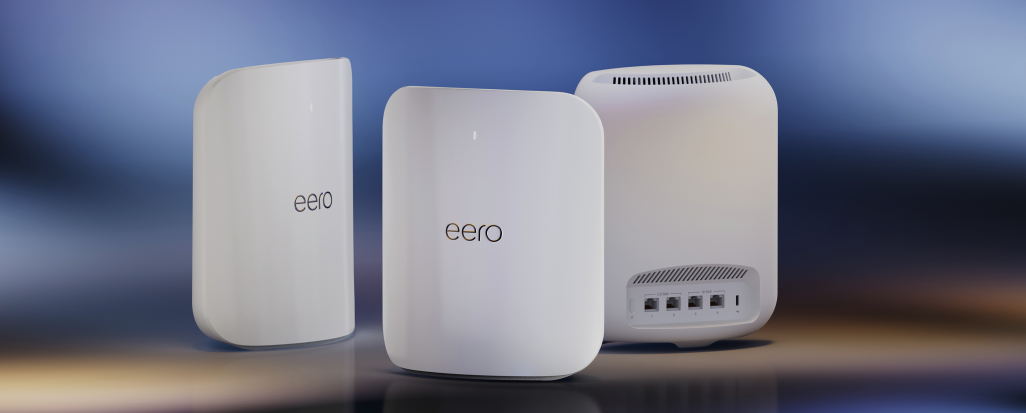 /Claus.