By Claus Hetting, Wi-Fi NOW CEO & Chairman
As this year's CES comes to a close we roundup of a few important Wi-Fi 6 and other Wi-Fi related news items featuring Plume, Lenovo, Samsung, Netgear, and more.
Plume extends home services to include Wi-Fi-based motion detection
Motion detection within the home has plenty of useful applications – and now Wi-Fi optimisation and home broadband services platform leader Plume is delivering just that. Plume announced at CES last week that they've partnered with passive Wi-Fi motion detection market leader Cognitive Systems to add motion detection to its existing suite of services that already include adaptive Wi-Fi, parental controls, and AI-based security.
The new service will allow subscribers to monitor human motion live in various rooms, produce alarms as a result of unexpected motion, and even filter away spurious signals produced by pets. Plume says the service will work from the get go on February 27 (for US subscribers).
No new hardware or local software is required, the service is simply an add-on to already existing subscriptions and requires no user intervention to install. The Cognitive Systems solution passively 'listens' to disturbances in Wi-Fi radio signals within the home and applies sophisticated software including machine learning to analyse the results.
Enjoying this story?
Leave your email here and we'll get you all the latest Wi-Fi news.
The new motion detection service is another rung in the ladder for Plume's ultimate vision of becoming an appstore and delivery platform for a plethora of new home broadband services. The new service – and existing Plume services, too – are enabled by Plume's OpenSync embedded open source software, which links third party technology (such as home gateways) to Plume's suite of services. Read more about how Plume is leveraging OpenSync to enable a smart home 2.0 ecosystem.
New Wi-Fi 6 laptops include Lenovo, Acer, Asus, Samsung, Dell
Late last year we interviewed Intel – the dominant provider of Wi-Fi 6 chipset technology for laptops – about the expected uptake in Wi-Fi 6-capable laptop computers and the message was clear: There are hundreds of Wi-Fi 6-capable computers in the pipeline, said Intel.
At this year's CES some of them finally saw the light of day. For example: Lenovo launched two new ThinkPad laptop models with Wi-Fi 6, Acer announced their Swift models, Asus debuted their new VivoBook series, Dell launched their 2020 XPS 13, and – perhaps as the most eye-opening – Samsung launched a Wi-Fi 6-capable Galaxy Chromebook.
We don't have the exact numbers but by last count about a dozen smartphones support Wi-Fi 6 already while (guesstimate) at least a couple dozen laptop models as of today include Wi-Fi 6 connectivity. We will be trying to update these numbers as well as we can during the year but the bottom line is this: Wi-Fi 6 will shortly become table stakes on the laptop market and this will of course also drive demand for Wi-Fi networking equipment for the home and enterprise.
Netgear Nighthawk and Orbi mesh Wi-Fi 6 systems
In last week's CES roundup we listed a raft of new Wi-Fi 6 mesh and router products – but we missed (at least) a few including new offerings from Netgear.
Netgear has been one of the Wi-Fi 6 frontrunners for a while having last year released a router that more than anything resembles Kylo Ren's command shuttle (Nighthawks AX8 to AX12) and since then releasing a total of six Wi-Fi 6 consumer-grade routers.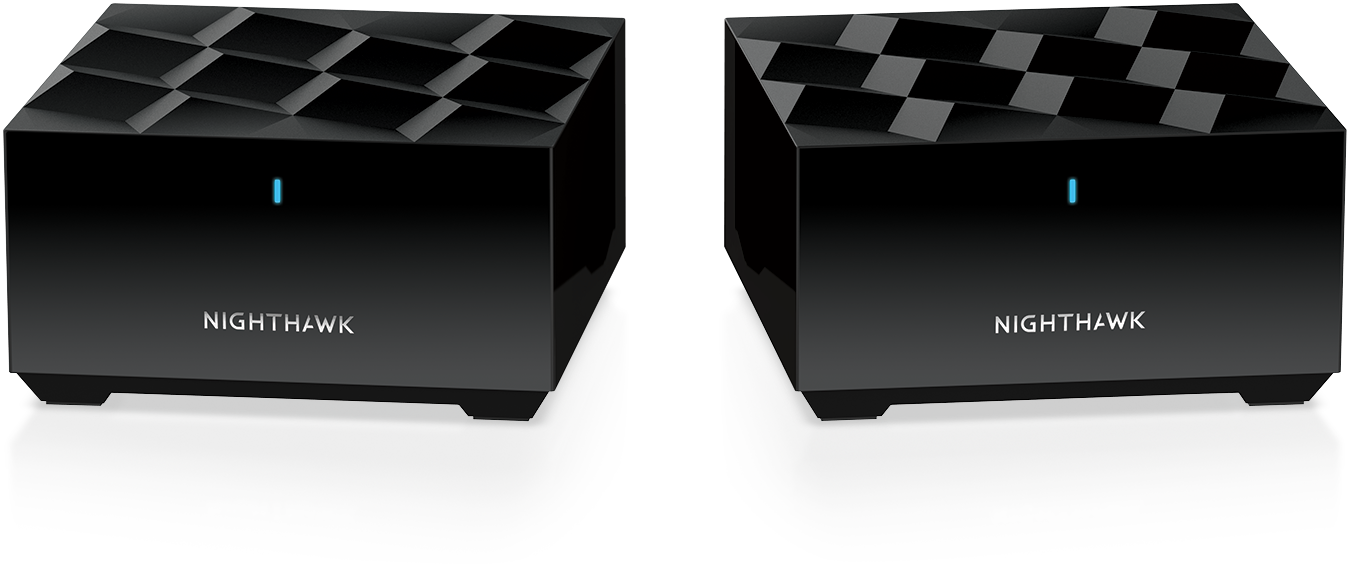 Now add to this a CES release of the Wi-Fi-6 capable Netgear Nighthawk AX8 Cable Modem Router, the Wi-Fi 6 version of the Netgear Orbi mesh, and – importantly – the Netgear Nighthawk mesh (see photo), which takes the price of a two-pack of Wi-Fi 6 mesh down to around $230. At CES new Netgear Wi-Fi 6 units also included a new 6-stream router and a 4-stream extender, giving Netgear one of the most comprehensive family of Wi-Fi 6 offerings on the market.
/Claus.