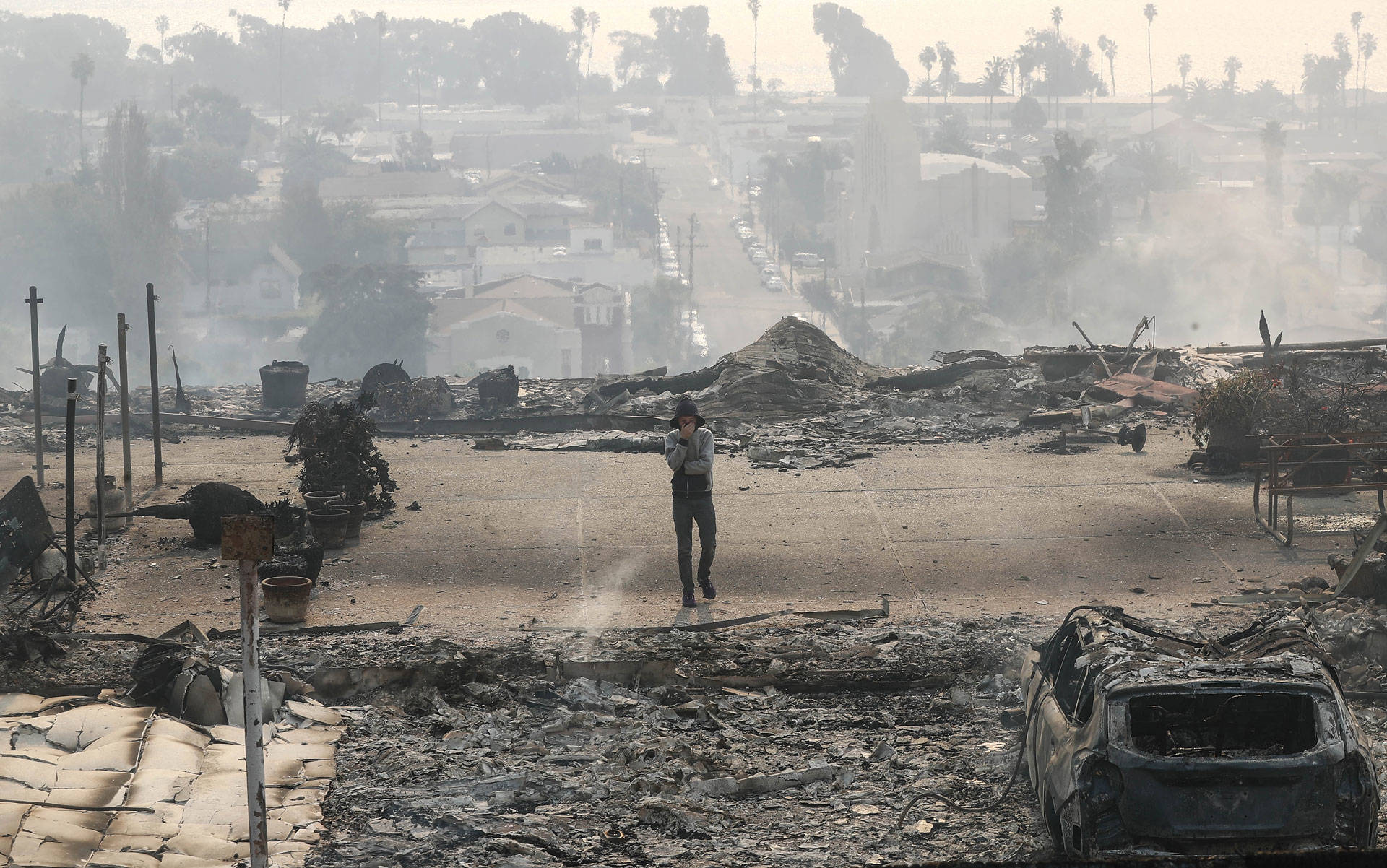 By STEPHANIE KINCH, Wi-Fi NOW Staff Writer
Recent wildfires in Southern California destroyed more than 1,000 structures and scorched nearly 300,000 acres. The so-called "Thomas Fire" is now officially contained, but the mess it left behind is far from cleaned up. Most might assume that bricks and wood are the primary needs after a fire like this. But there's one more essential supply that is often missing: Connectivity.
Emergency responders need the Internet to find trapped occupants. Residents need it to get information about weather and road conditions. City officials have to find equipment for rescues and debris clearance. In disaster situations like floods, hurricanes and wildfires, Internet connectivity is as precious as clean water.
"IP connectivity is one of the biggest obstacles that organizations face in long-term recovery operations," says Roger Rustad.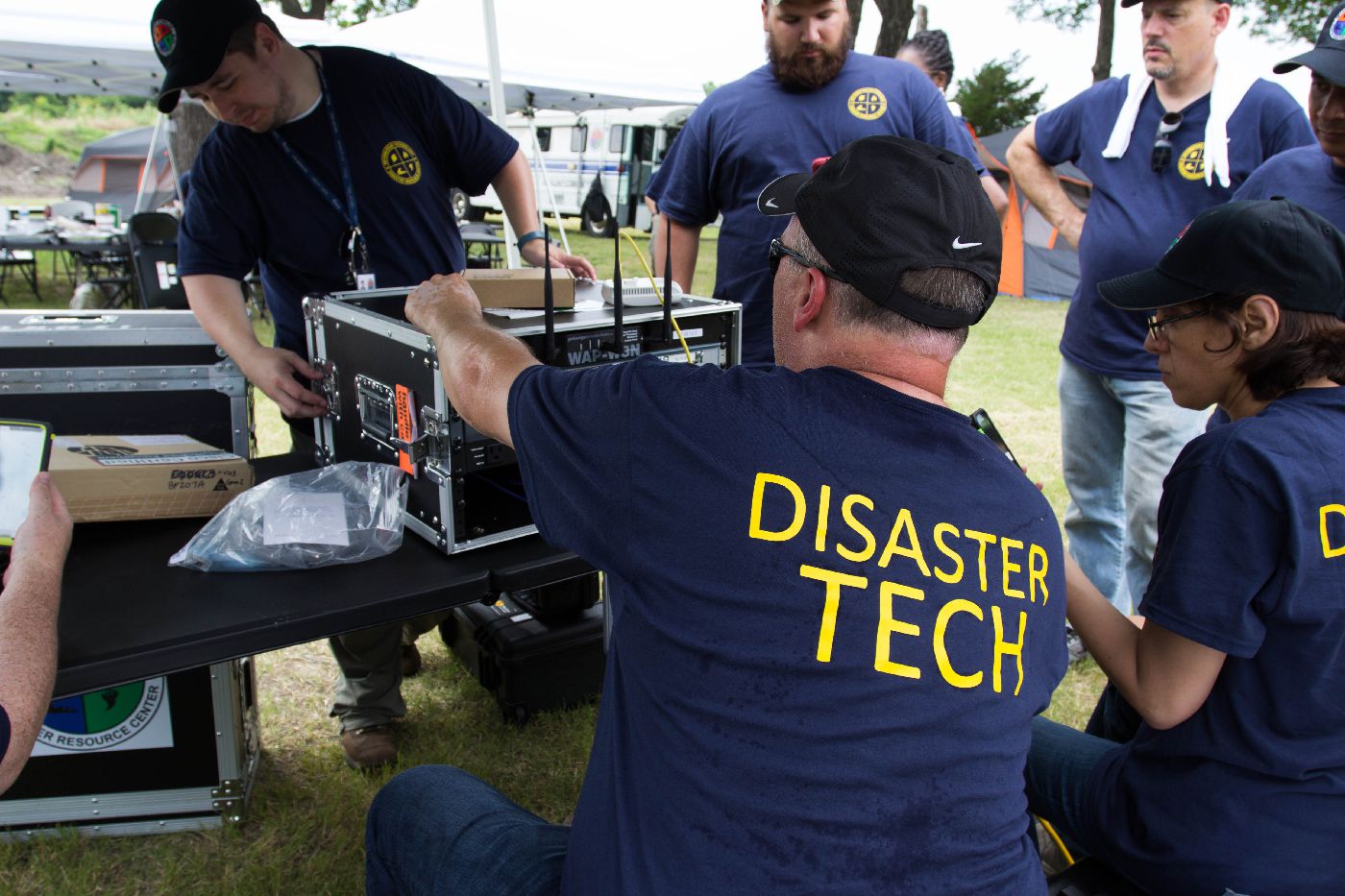 The disaster Wi-Fi experts
Rustad is the Western Region Director of the IT Disaster Resource Center (ITDRC). The center consists of more than 900 volunteers who establish and repair IT systems in areas hit by natural disasters.
The center works with partners like Dish Network, Google, Cambium, Dell, Ruckus Wireless, HP, Fortinet, and others to provide services free of charge to communities in need and public safety agencies. Most recently, ITDRC teams helped establish connections after Hurricane Maria in Puerto Rico and Hurricane Harvey in Houston.
Now, a team is working with the California Office of Emergency Services (OES) to identify areas that need hot spots in Sonoma and Mendocino counties, an area that was hit especially hard by the Sonoma Complex Fire. Once that list is established, powerhouse partners from Ruckus Wireless, Fortinet, Google, and Obihai will build the connectivity that is needed.
"We provide Wi-Fi connectivity for any recovery agency that's involved in recovery efforts," says Rustad. "These organizations often don't have dedicated IT staff, so we help augment them with managed IT services."
Rustad is no stranger to tricky Wi-Fi environments. He has worked with complicated setups like Times Square in New York, Lollapalooza and Coachella music festivals, and Google Wi-Fi in Africa. As far as volunteer opportunities go, ITDRC is a perfect fit for him.
"Volunteers you meet working on disaster Wi-Fi projects like this are some of the best people in the Wi-Fi family," he says. "It's a very tight-knit family, and we help each other in and out of disaster relief projects."
Learning from past disasters
An ITDRC team usually shows up within 24 hours of a disaster. The team starts with an on-site evaluation to find out what equipment and skillsets will be needed in the affected area. After that, they go to work.
Rustad says that public safety is often the first priority since agencies like FEMA and other emergency responders need equipment for communication. Without them, it's hard to make progress anywhere.
ITDRC is usually working in unstable environments with little to no resources. Temporary command centers are set up in trailers and equipment is basic. In Houston, the team helped to provide satellite phones to rescue crews who were searching neighborhoods by boat. In Puerto Rico, 50 ITDRC-provided Wi-Fi hotspots are still used by local hospitals, clinics who otherwise wouldn't have connectivity.
Things rarely go perfectly in these situations. A phone went overboard in Houston and equipment is often ravaged by high winds. Rustad says that's just part of the job: expect the unexpected and always have a backup plan.  
"It's a constant challenge to rethink everything you've done previously and drive to always do things better under extremely challenging circumstances," he says.
To get involved with the ITDRC, or to provide equipment, visit https://www.itdrc.org/
/Stephanie