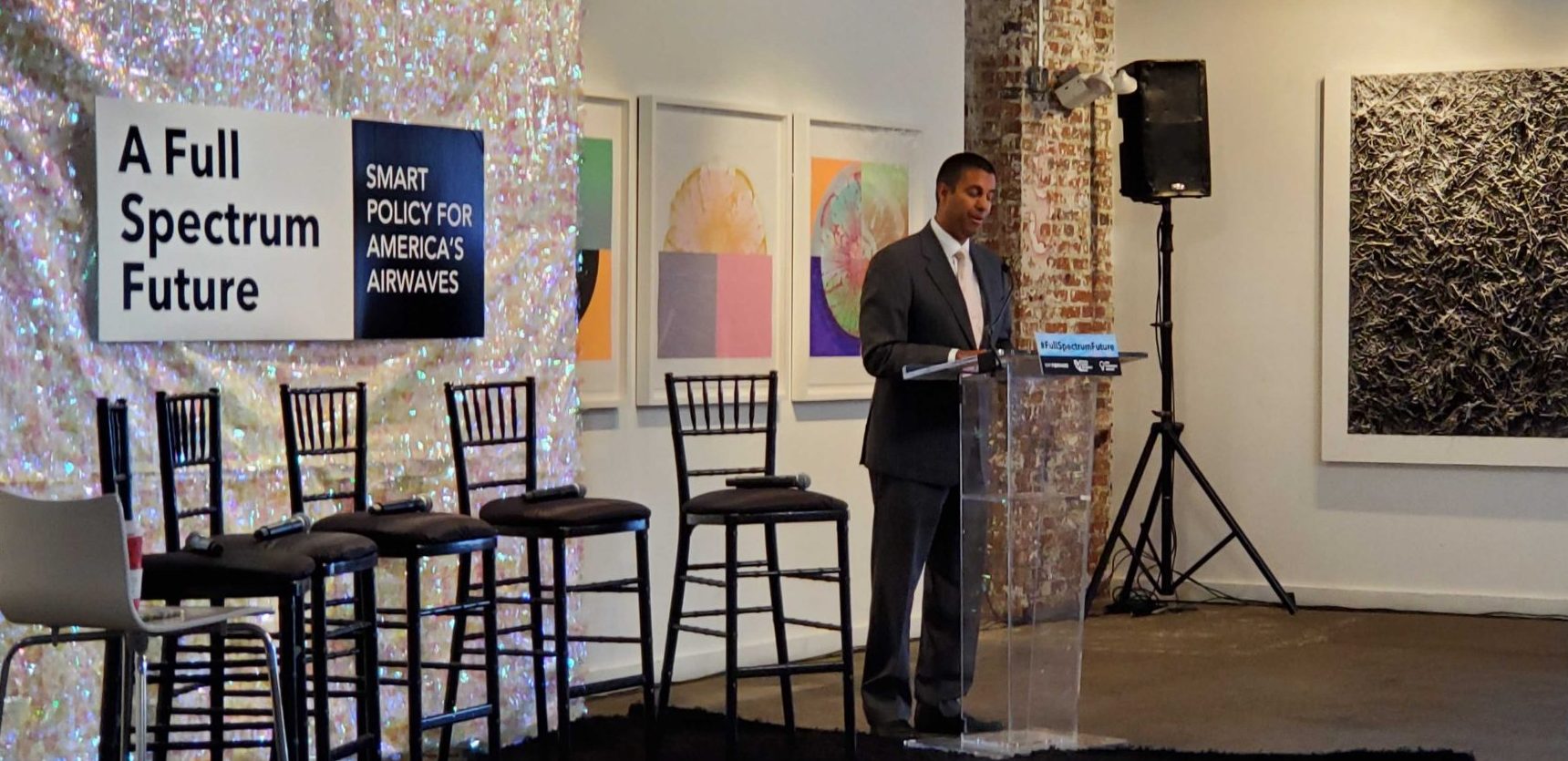 By Claus Hetting, Wi-Fi NOW Chairman & CEO
At Wi-Fi NOW USA in Washington DC in May FCC Chairman Ajit Pai signalled his intention to push for new 5.9 GHz band rules. Yesterday, Chairman Pai announced an FCC plan to free up 45 MHz of spectrum in the 5.9 GHz band to Wi-Fi, which would make room for a new 160 MHz channel at the top of the 5 GHz range. That means better, faster, low-latency Wi-Fi 6 could be coming soon to a place near you.
FCC Chairman Pai has already endeared himself to Wi-Fi proponents everywhere based on his ongoing work on allocating new spectrum to Wi-Fi in the huge 6 GHz band. His statements yesterday on new FCC regulation favouring Wi-Fi in the the much smaller but also important 5.9 GHz band cements Ajit Pai's role as a perhaps the most pro-Wi-Fi FCC chairman ever.
At a Washington DC event organised by the Wi-Fi advocacy group WiFiForward, Chairman Pai announced the FCC's plan to reallocate 45 MHz of current 5.9 GHz band to Wi-Fi. This would make room for a new, superfast, low-latency 160 MHz Wi-Fi channel at the top of the 5 GHz band.
'Punching above its weight'
It is a small slice of spectrum as measured in MHz but – as Chairman Pai pointed out – this band 'will punch above its weight.' That is because the new 45 MHz will form a contiguous slice of band together with existing 5.9 MHz allocations (DFS-free and below the new band) hence creating space for a new 160 MHz Wi-Fi channel at the top of 5 GHz range. With the new Wi-Fi 6 standard operating in this extra-wide channel, the result would be a significant boost to Wi-Fi speeds and lower latency.
Chairman Pai's exact statement (which can be found here) is this: "Specifically, I'm proposing to make available the lower 45 MHz of the [5.9 GHz] band for unlicensed uses like Wi-Fi and allocate the upper 20 MHz for a new automotive communications technology, Cellular Vehicle to Everything, or C-V2X." The NPRM ('Notice of Proposed Rule Making') mapping out the new rules for the 5.9 GHz band is expected to be released as soon as December 12, Chairman Pai said.
Once the NPRM is released next month, public consultations, ex-parte filings, etc. will follow. Sources familiar with the FCC's regulatory timelines and processes expect the 5.9 GHz regulation to be completed at the earliest by end of next year.
And finally we should remember to give credit where credit is due – meaning to other excellent FCC commissioners for their work in supporting the Wi-Fi cause. To our knowledge the push to reopen the case for new 5.9 GHz regulation was initiated by another long-time Wi-Fi proponent among FCC commissioners: Jessica Rosenworcel. Ms Rosenworcel brought up the issue in September of last year.
/Claus.