By Claus Hetting, Wi-Fi NOW CEO & Chairman
Great Wi-Fi is the prerequisite for nearly every other home broadband service, which is one of several reasons why smart home platform leader Plume is fiercely intent on getting remote Cloud-based Wi-Fi optimisation exactly right. Plume CTO Bill McFarland reveals a few of the company's tricks of the trade to Wi-Fi NOW.
Remotely managed and performance-optimised home Wi-Fi may not be the primary driver of Plume's popular success and recent giant financial valuation – but it is the enabler of practically every other smart home service in the Plume portfolio. That is one of several reasons why the company is still fiercely intent and deeply invested in continuing to get Cloud-based home Wi-Fi exactly right. And while new Wi-Fi standards are adding complexity to the optimisation process, you still have to manage everything from Wi-Fi 4 and up, says Plume CTO Bill McFarland.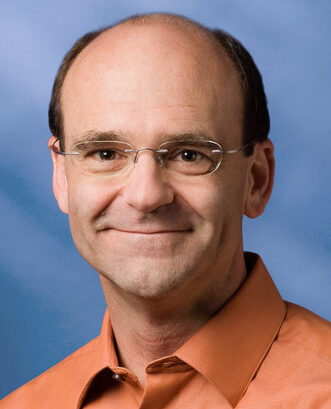 "Our approach to home Wi-Fi optimisation is to look at every possible configuration and mixed device scenario, including gateways, extenders, and sometimes fifty or more devices supporting both new and legacy standards as well as multiple bands. We then determine the optimised solution for every home by solving a mixed-integer linear programming problem," says Bill McFarland.
McFarland says there really isn't any way around solving complex problems in the Cloud if you want to deliver the best possible home Wi-Fi experience. This also means that simple-minded approaches to introducing Wi-Fi 6E into the home are most often wrong in the sense that they in practice won't result in subscribers receiving the full benefit of the new 6 GHz band.
"For example: If you are to use 6 GHz only for backhaul and 5 GHz only for fronthaul then new Wi-Fi 6E devices won't benefit at all from the new spectrum. This is a major shortcoming. It also introduces a lot of self-interference on the backhaul channels. The right premise is to use any band for any purpose – and then optimise for the best quality of experience under the circumstances," McFarland says.
The Plume Cloud: Delivering 60 million optimisations per day
Specifically for Wi-Fi 6E, Plume says the standard has not made optimisation any less complicated. For example, 6 GHz devices can only use WPA3 security, a fact that requires careful management of in-home roaming. German ISP Deutsch Glasfaser recently extended their partnership with Plume to include Wi-Fi 6E services, a deployment that is Germany's first and Europe's third Wi-Fi 6E-delivered service. The other two European Wi-Fi 6E deployments are by Orange and Bouygues, both in France.
Bill McFarland says every Plume-managed home or small business – of which there are more than 40 million today – gets its Wi-Fi optimised 1.5 times a day on average. For the most part the change in settings happens during the middle of the night so as not to disrupt services. Operators can choose from various modes of optimisation, such as preferring to conduct relatively simple channel changes or performing a complete reconfiguration depending on the time of day or the prevailing conditions. All together the Plume Cloud delivers over 60 million home Wi-Fi optimisation adjustments every day, the company says.
Plume's Cloud-based AFC ready to support standard power 6 GHz Wi-Fi
Meanwhile analytics collected by Plume say that 10% of households today support more than 41 connected devices while 20% support more than 32 devices. Further growth in the number of household Wi-Fi devices will mostly be attributed to the growth in IoT. "Imagine for example if every lightbulb in your home were Wi-Fi enabled. The number of devices could in some cases grow to more than 100 per household. This makes detailed Wi-Fi optimisation even more critical," says Bill McFarland.
As such Plume's Cloud-based algorithms treat the 6 GHz band like any other but there are performance differences. "Because of the lower power level settings for 6 GHz Wi-Fi, the coverage is less than for equivalent 5 GHz services and units would need to be closer together for optimum performance if only 6 GHz is used in the backhaul," McFarland says. But users may not need to wait much longer before so-called 'standard power' 6 GHz devices can be operated in the home even though 6 GHz standard power Wi-Fi (in the US) requires the so-called AFC service to operate.
"The AFC function required for standard power operation in 6 GHz is inherently Cloud-based and at Plume we plan to operate our own AFC based on the OpenAFC framework. The Cloud-based architecture of AFC means AFC-managed standard power 6 GHz is a great match to what we already do and that we're ready to incorporate this function after the FCC permits us to go ahead," says Bill McFarland. Industry sources expect that the first AFC-based standard power Wi-Fi 6E or Wi-Fi 7 services could be ready by the end the of the year.
For more and to meet Plume in person don't miss Plume speaking at the Wi-Fi World Congress in Stockholm this September 26-28 – register here.  Plume's whitepaper "Maximizing WiFi 6E: How to embrace the 6 GHz spectrum—and the future—now" can be downloaded here.
/Claus.