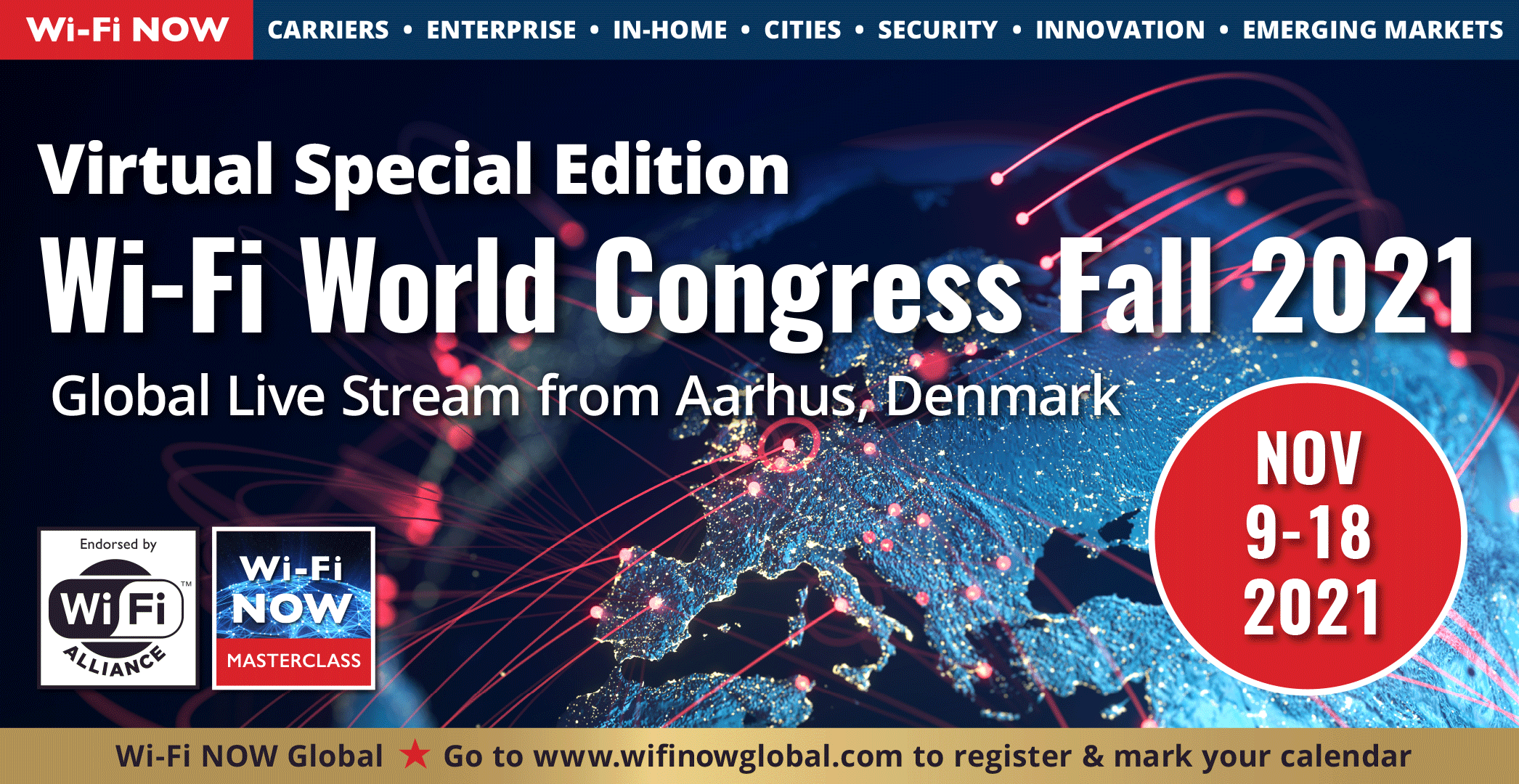 By Claus Hetting, CEO & Chairman
The world may be straining after lockdowns and manifold disruptions but the Wi-Fi industry never slows down – and hence we're delighted to announce our provisional program for the Special Edition Wi-Fi World Congress (virtual) Fall 2021! We will be featuring the global Wi-Fi industry's leaders and most influential companies in five half-days of  interactive streaming beginning Tuesday November 9. Mark your calendars now!
The world of Wi-Fi technology including new applications and services is racing ahead – and we'll be zooming in on all of it this November 9-18. Here's the provisional program for our five half-days of live, interactive streaming from Aarhus, Denmark:
November 9 (Day 1): Open Wi-Fi Industry Leadership Summit – click here for details
November 10 (Day 2): Revolutionizing the home – click here for more
November 11 (Day 3): Evolution in Wi-Fi technology & IoT – click here for more
November 17 (Day 4): Boosting performance & rethinking designs with new HW & testing
November 18 (Day 5): The new Wi-Fi enterprise & innovations in 60 GHz networking
The interactive streaming will start 19:00 hours CET / 10 am PST.
Stand by for a lot more information on the day programs. If you're interested in starring role in this event contact us at [email protected].
Enjoying this story?
Leave your email here and we'll get you all the latest Wi-Fi news.
/Claus.