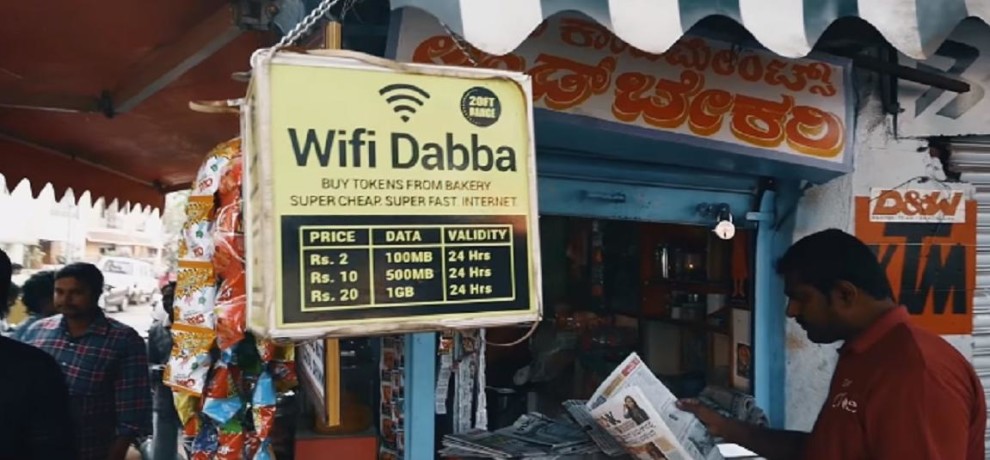 By Claus Hetting, Wi-Fi NOW CEO & Chairman
Indian telecom regulator TRAI last week took the next step in a bold and ambitious plan to blanket the subcontinent with public Wi-Fi hotspots by the millions or tens of millions. 
Multiple Indian news sources now report that TRAI has asked India's Department of Telecommunications (DoT) for permission to take their public Wi-Fi hotspot project into the next phase. TRAI's ambition is to create a framework for using Wi-Fi to bring down the cost of broadband access by as much as 90%, news sources report.
The project – dubbed the Public Open Wi-Fi Framework essentially reworks the concept of millions of Indian 'Public Call Offices' (phone booths) into an equivalent scheme to establish many millions of Wi-Fi hotspots aka 'Public Data Offices'. The initiative began in July of last year and has since been conducting tests. Last week TRAI issued this comprehensive report documenting initial findings.
TRAI has wisely chosen to focus the testing on getting Wi-Fi hotspot partners – including AirJaldi, who works with Facebook for Express Wi-Fi – to comply with the technical service framework named 'WANI' (Wi-Fi Access Network Interface). Full credit goes to TRAI for recognising that the hardest part of getting public Wi-Fi to work is creating consistency on the service management layer.
Clearing regulatory hurdles
TRAI says next steps for the project include a registration framework for the PDOs, creation of a certification process for participating apps, and a scaled-up trial covering two large cities. Separately, India's Department of Telecommunications has set a target of 500,000 live Wi-Fi hotspots by December this year, up from a current estimated total of 38,000 hotspots across India.
Potential roadblocks for the project may be regulatory: Some argue that each (typically very small) PDO should be registered as an ISP, a process that would likely be too cumbersome and costly for the project to succeed at scale. In its recommendation TRAI argues that such registration should not be necessary. The project also requires that the DoT formally allows for the resale of data services.
Our take: Impressive leadership & approach by TRAI
We're suitably impressed – nay, very impressed! – by TRAI's well thought-out strategy, inclusivity with focus on partnerships, and their learning-by-doing approach for building out public Wi-Fi. The project stands in stark contrast to our European free Wi-Fi equivalent (WiFi4EU), which is due to begin its grant approval process next month but – to our knowledge – still has no or nearly no information on how service roaming and authentication will take place.
/Claus
Below: Figures published in TRAI's pilot project report